Dartington Summer School team host second celebration of musical diversity
---
A celebration of the diversity of music and creativity in Totnes returned on Friday 28 April, as the second Party in the Town attracted 3,500 revellers.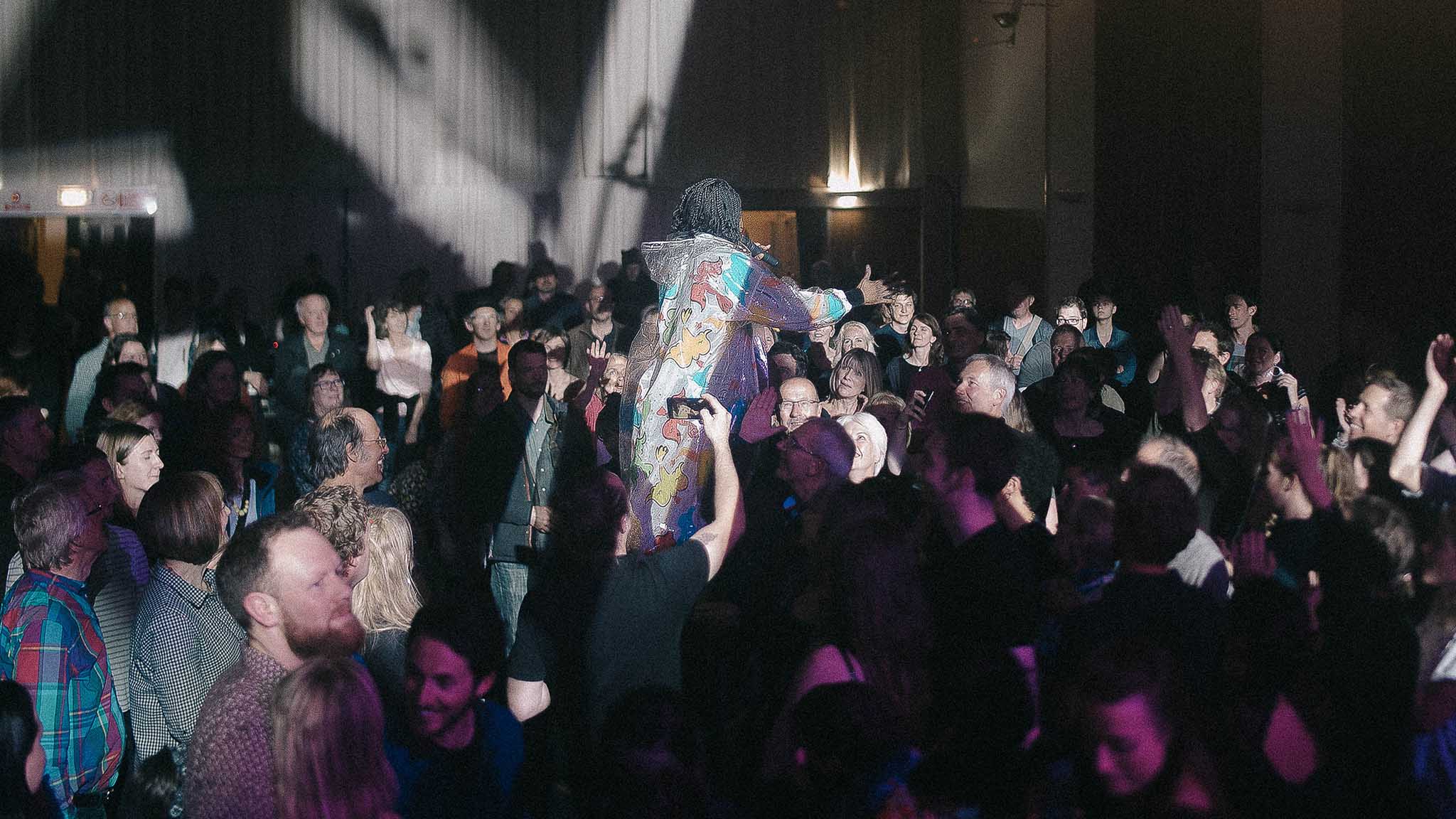 Partygoers, who packed 10 venues across the town to listen to over 50 acts from the Totnes area, said:
'It was pumping. It felt almost like we could take over. There were many more acts this year. It was really lively.'
'The bands I saw were absolutely brilliant – and St Mary's Church was so sweet, and really packed.'
'It would be nice to spread the love over the whole weekend – I would take a whole weekend of it. The really good thing is that it brings people out – I was talking to loads of people I haven't seen for ages. I value Dartington making it happen.'
The afternoon started out with family activities such as Wild Bird Singing for the under 5s, Wolf Close's Difference Goggles and the hilarious craftivists' Butter Aerobics from Dartington's craft programme – an exercise regime that produces two pots of butter. Then at 6pm, 90 children and teachers from The Grove, St John's, Blackpool and Blackawton primary schools sang Waterwheel, a song cycle created with famed Brazilian percussionist and composer Adriano Adewale, whose courses and concerts during the Dartington International Summer School and Festival always attract large audiences.
The evening unfolded with acts by 400 performers including Harbottle and Jonas at the Bay Horse Inn, Sea Change at the Barrel House and a Dartington College of Arts alumni takeover at the Guildhall as part of the popular After Dark series (launched by Dartington in 2016), culminating in the fabulous electro-funk band Noisettes at the Civic Hall.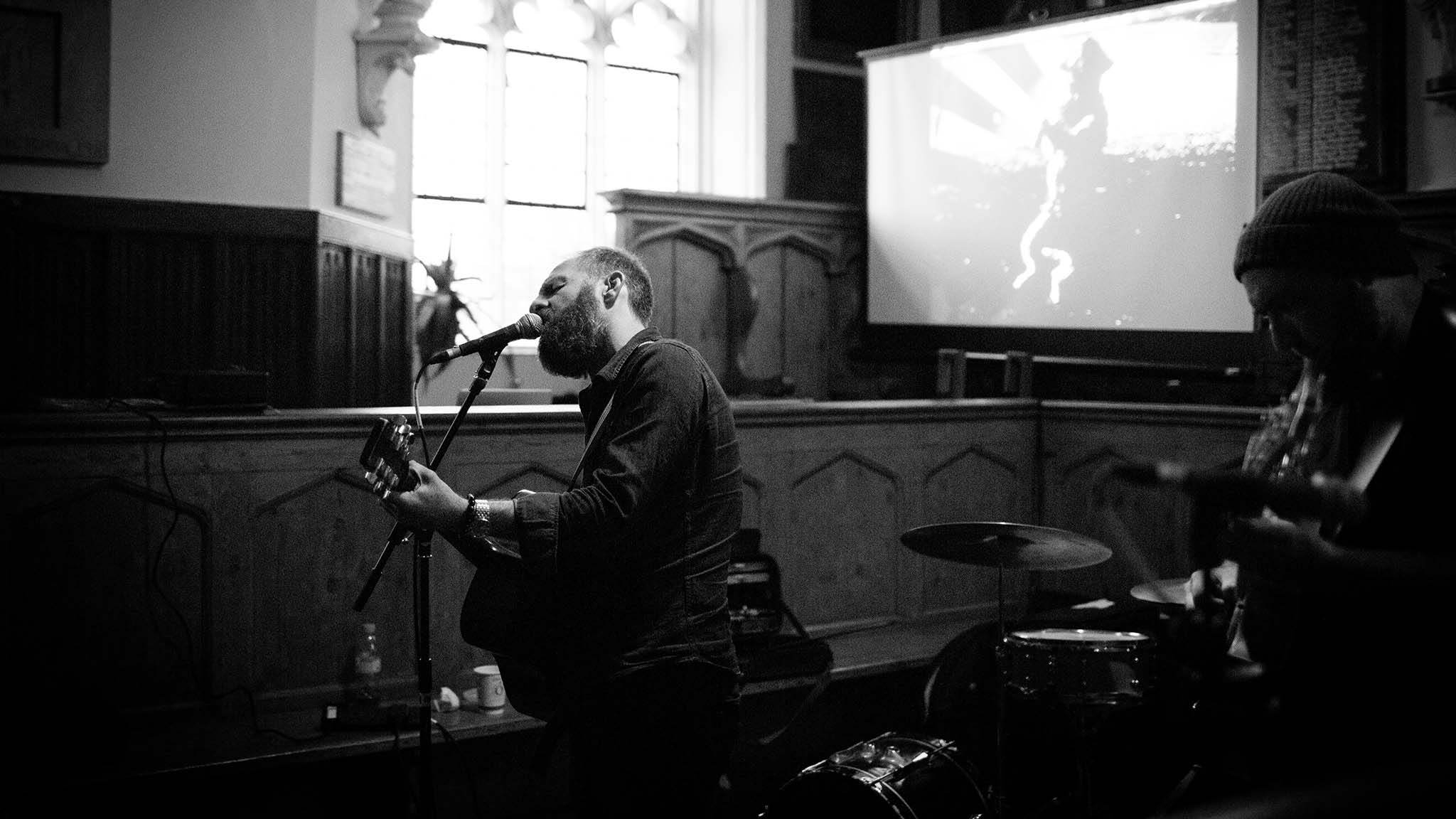 Street performers and buskers, such as the pounding Crooked Samba Band and dancing astronauts from First Line Theatre, added to the party vibe in Fore Street. Costa Poetry Award-winner poet Alice Oswald led a chorus of community performers and white-faced performers actors (including a horde of wheeling human crows swooping on spectators) up the hill, in a poem procession of Chomei at Toyama, that reached a dramatic pyrotechnic conclusion in the Civic Square.
There's no rest for the Summer School team as Amy Bere, General Manager of the arts, Dartington, says:
'We're now looking forward to the summer! We have up to three concerts each night on the estate in August including our magical late-night series. Take a look at the line up – there's some incredible jazz and folk alongside our world class classical music'.
---
Performers were paid thanks to the generous support of The Dartington International Summer School Foundation, The Arts Council and the Veronica Awdry Charitable Trust.