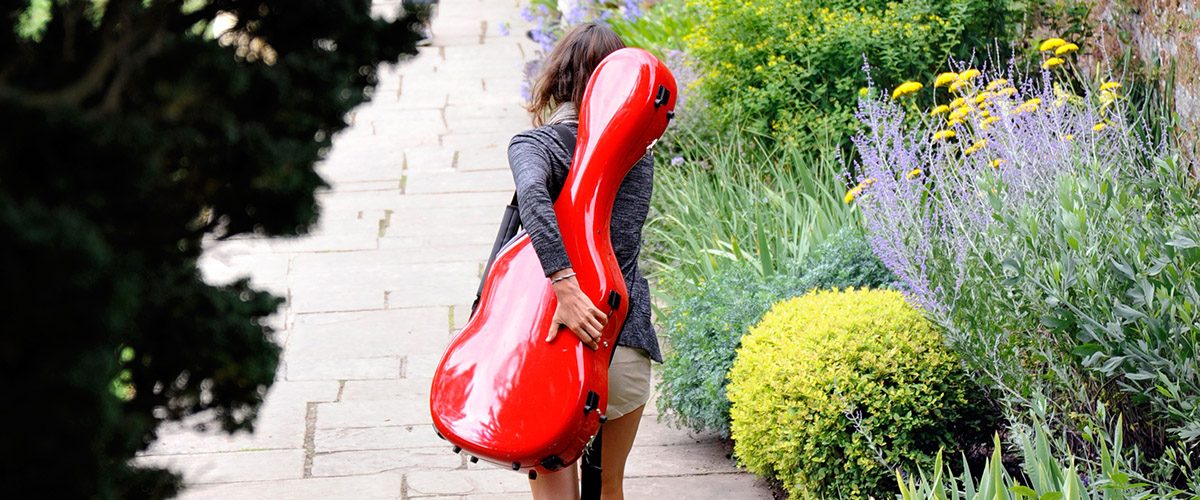 Invitation to Tender: Dartington International Summer School & Festival
The opportunity:
We are looking for a brilliant PR to work alongside our small team in the run up to the 70th anniversary of the Dartington International Summer School & Festival.
Background:
Dartington International Summer School & Festival is one of Europe's leading music summer schools. It is much-loved and respected as an important institution in the UK's cultural life, and has been host to celebrated composers (Stravinsky, Britten, Elliott Carter, Tom Ades) and performers (Alfred Brendel, Imogen Cooper, Colin Davis, Elvis Costello) over its 60-year history. From 2015, the Artistic Director has been the pianist, curator, conductor and composer Joanna MacGregor MBE. Apart from performing, she is also Head of Piano at the Royal Academy of Music and Professor at London University, and has a reputation for collaboration with orchestras, composers, jazz, folk and world musicians, as well as with poets, writers and artists.
It's the Summer School's 70th birthday next year: and there's a joyous, bumper programme, packed with acclaimed and innovative artists across four weeks.
2018 highlights include Imogen Cooper, Jane Glover, Felicity Lott, Tom Randle, Adrian Brendel and Oliver Knussen, and the fabulous Heath Quartet.  There are workshops and masterclasses, coaching and concerts, premieres and new collaborations.
Our choral projects are even more colourful and ambitious, from Bolivian masses and Bach's St Matthew Passion to Haydn's Creation and Verdi's Requiem. We thrill in music that resonates with liberation: Mozart's The Marriage of Figaro, as well as Byron Wallen's cool jazz project celebrating Martin Luther King and the Harlem Renaissance. Composition is buzzing with Eleanor Alberga and Freya Waley-Cohen. Neil Brand presents film and music, Adriano Adewale and Luiz Morais delight us with Latin American rhythm – all this and flamenco, too.
We're delighted to welcome a distinguished group of writers and poets including James Runcie, Alice Oswald, and the award-winning Helen Mort on wild landscapes.
For 4 weeks each August, the Summer School comprises two aspects:
A Music School by Day
A series of residential courses led by internationally renowned performers, composers, conductors and ensembles, for a mix of musicians from all backgrounds: high-level music students about to embark on a professional career, young professionals, enthusiastic amateurs, and improving musicians and singers, conductors and composers.
A Concert Hall by Night
Over 90 concerts, talks and events throughout August, performed mostly in the Great Hall, but occasionally in the Barn Theatre. These concerts are given by a variety of performers: from artists who come from all over the world to teach, through young professional ensembles, who also come as chamber music coaches, to our most talented opera and musical theatre students.
There are up to three concerts each night (5.15pm, 7.45pm & 10pm). The concerts are open to the public (ticket prices range from £8.00-£18.50), while teachers and students taking part in the summer school can attend for free as part of the residential package.
At its core, the summer school is classical, choral and orchestral music, but it also encompasses folk and jazz music, multimedia and film, poetry and creative writing, opera and music theatre, Baroque and Renaissance music, as well as gospel and Latin American music. Dartington Summer School also hosts and trains two orchestras, Dartington Festival Orchestra and Dartington Baroque Orchestra.
The outline of the wide range of the 2017 courses on offer can be seen here:
www.dartington.org/summer-school 
This year's concert programme:
www.dartington.org/summerconcerts
Brief
To continue to re-establish awareness of Dartington International Summer School & Festival as a centre of musical excellence and creativity, by promoting the quality of:
The Artistic Director, Joanna MacGregor, and the range of music and diversity of genre on offer.
The concert series – which is appealingly rich – targeting local audiences/seasonal visitors.
The inclusive programming of the courses – appealing to a huge range of music lovers with a holistic approach to festival curation.
The ability either to tailor a very rich experience from the programme, or to dip in and out with a couple of concerts/ talks.
The international artists who come to teach; reaching international participants and high-level students more consistently.
The unique location, and all it has to offer to residential and non-residential course participants and concert audiences.
The unique community of talented amateurs, emerging young musicians + international artists.
CEO, Rhodri Samuel, who is committed to the future of the Arts at Dartington and revitalisation of Dartington as a whole.
Starting – October 2017  
FEE – £12,500 guideline

Requirements:
Experience of PR in an arts environment
Excellent contacts in the arts & classical music world
An ability to generate original ideas for a PR campaign
Strong interpersonal skills, combined with enthusiasm & energy
Interest in/ knowledge of South West arts and tourism
Please express your interest and send credentials to Catherine.gledhill@dartington.org