What is the Estate Framework?
Linking closely with the new strategic vision and financial plan for the Trust, the Dartington Estate Framework is a high level spatial plan and a set of clear design and development principles to support all future decision-making about the future use of land and buildings on the estate.
The Estate Framework's five guiding principles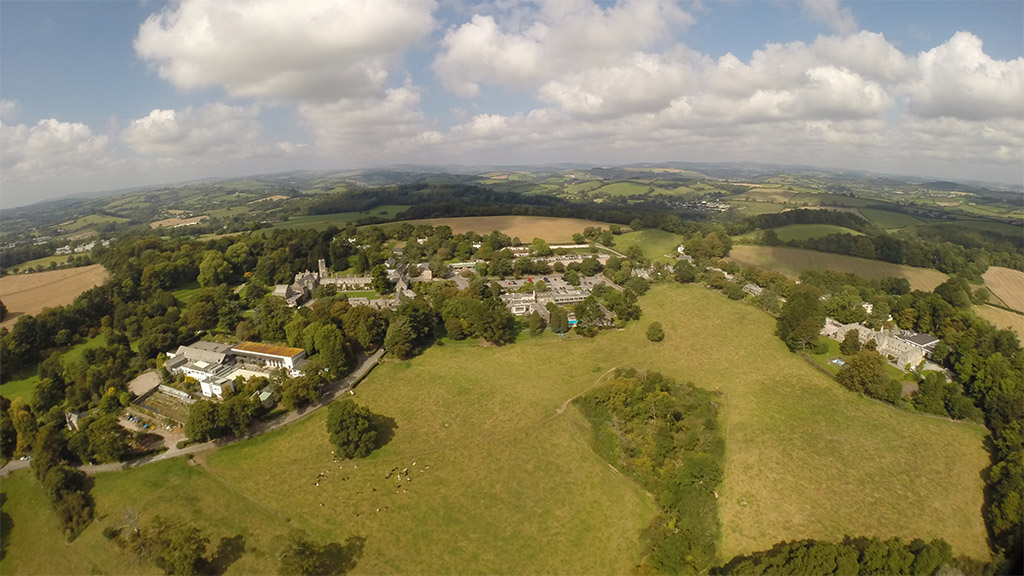 We're extremely grateful to all those involved in developing our Estate Framework with us. Together we have agreed that the principles below must guide all future decision-making on physical changes to the Dartington estate
Create places for exchange
Build an integrated community that offers a 'many-sided' approach to livelihood
Work with nature
Joy of the new and reverence for the old
Be a place of experimentation
Following nine months of work with PAG, Dartington Parish Council, Dartington Neighbourhood Plan and a range of innovative practitioners, we're pleased to say that we'll shortly be publishing the Dartington Estate Framework Summary, together with a programme of work for the next 12 months arising from it. We will make these available on this page soon.
We also hope to share with you shortly a study on this process by students working with Simon Bradbury on Schumacher College's MA Ecological Design course.
---
What has happened so far?
The Future Homes Conference held in February 2015 was significant in marking Dartington's new approach to working with others by exploring areas of common interest such as affordable, sustainable and innovative homes that make sense financially, protect the environment and support the revitalisation of rural communities.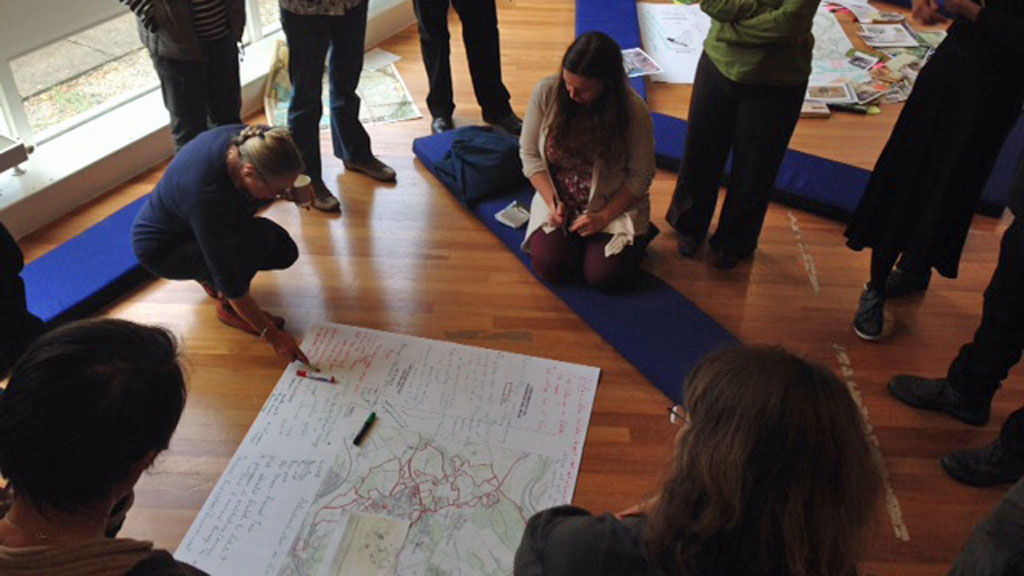 Reflecting Dartington's commitment to work more collaboratively with others, The Dartington Hall Trust and Community Place-Making Advisory Group (PAG) was set up and held its first meeting in July 2015.
PAG is made up of Dartington Trustees, staff, and representatives of a number of local groups including Transition Town Totnes, Dartington Neighbourhood Plan Steering Group, Dartington Collaborative Network, Dartington Parish Council and Don't Bury Dartington Under Concrete as well as a number of key advisers with expertise in planning, architecture and design.
In September 2015, Simon Bradbury of Studio Partington was asked to lead the development of the Estate Framework.
Consultation and information-gathering
Since September 2015, with the support of a project team including Dartington's CEO, Rhodri Samuel, Simon has led an extensive phase of information-gathering including initial consultation. This has included a 'visioning' event held with PAG in early October 2015, comments and feedback from which will help shape the Estate Framework.
In November 2015 – January 2016 we held four Open Space events, with over 500 people attending. Comments and feedback from the Open Space events will help shape the Estate Framework as well informing Dartington's broader future plans. You can view much of this feedback in the 'News Rooms' created for each event:
News Room – 20 Nov event
News Room – 26 Nov event
News Room – 5 Dec event
News Room – 14 Jan event
Other information gathered so far has drawn on Dartington's own extensive archive including:
Maps and site surveys
Past estate-based consultation
Neighbourhood Plan information and data
Land Use, landscape and ecology reports and plans
Roads and public rights of way
Historic landscape assessments
Recreational facilities
Listed buildings and monuments
Employment uses
Planning status
Bus routes, cycle ways and parking
Utilities (eg energy, water and waste collection)
Current events and activities and departmental plans
Market data (eg land ownership, housing mix & tenure, tourism, retail, economic impact)
In February 2016, CEO Rhodri Samuel presented the Trust's latest thinking at a visioning event.
---
If you would like to comment on any aspect of this page, please contact us at: estate.framework@dartington.org