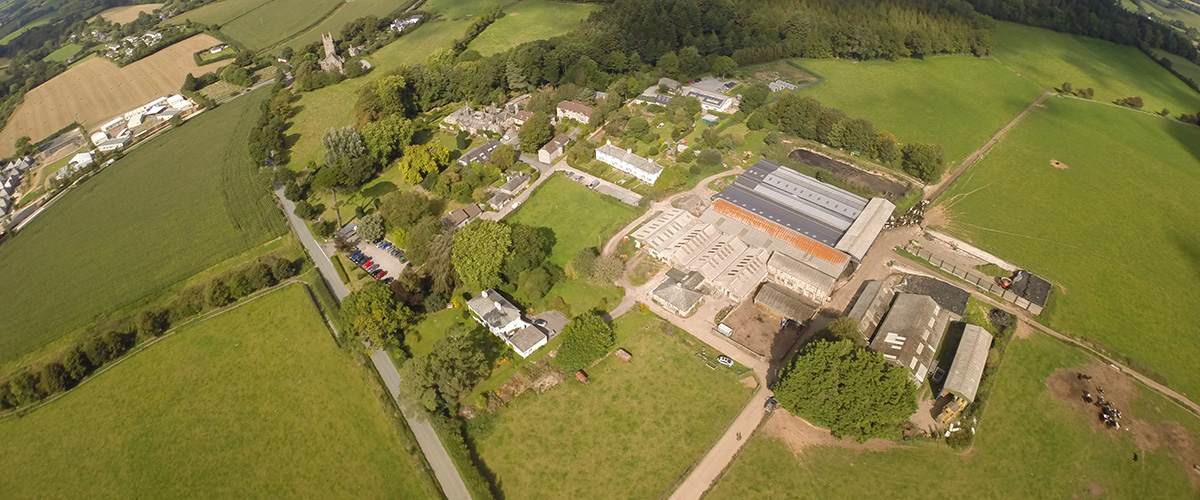 For over ninety years, the land and estate at Dartington have been used for agricultural experimentation, research and the application of new processes, with a rich and sometimes controversial history in land-based research.
Leonard Elmhirst, founder of The Dartington Hall Trust, came to the estate with the combined experience of a childhood upbringing on English soil with a university education in agriculture from Cornell University in America. He was described by one of his farm managers as "a first-class practical farmer with sufficient theoretical knowledge to keep his end up with any professor of agriculture".
In the pre- and post-war years, under Leonard's leadership, the first trials of artificial insemination of cattle and battery farm chickens were carried out at Dartington. The UK's national soil survey originated on the estate, new ground was broken in forestry with exotic conifer trials and the first pasteurised apple juice produced in Britain was made at Dartington in 1935.
Leaping into the 21st century, farming finds itself facing new challenges from climate change, and its associated energy and water supply challenges, to population growth and nutritional deficit, to the need to increase food production whilst preventing biodiversity loss, to the challenge of an ageing population of farmers combined with the difficulty in gaining access to land for new entrants.
We are proud to now have more than 20 farming tenants on our estate, ranging from a goat dairy to CSAs and a new entrant to farming, all trying to model different approaches to food production that are productive, sustainable and resilient.
The diversity is breathtaking: as one tenant remarked, when they were studying horticulture they had to travel around the UK to see the breadth of agricultural enterprises that can now be visited within a few miles of one another at Dartington.