Now that the changes we outlined in the original Land Use Review (below) are largely in place, we are revising the project through a process of collaboration and consultation to explore how we can further develop on this work and continue to place the estate at the forefront of experimental land use and rural resilience.
'The work that we are undertaking at Dartington will once again see the estate placed at the forefront of experimental land use. Our vision is that the whole estate, comprising its buildings woods and farmland will become an exemplar of diversity and rural re-generation.
We will offer opportunities for learning to individuals and similar organisations and be held up as an example of 'best practice' when it comes to land management.
The estate is already being used to demonstrate resilience amongst local communities through increasing employment opportunities, which enable fulfilling livelihoods for its many tenants. Animal welfare, the protection of soils and water, the enhancement of biodiversity and food security are essential corner-stones to this work.'
John Channon, Dartington Hall Trust Estate Manager
Current projects across our estate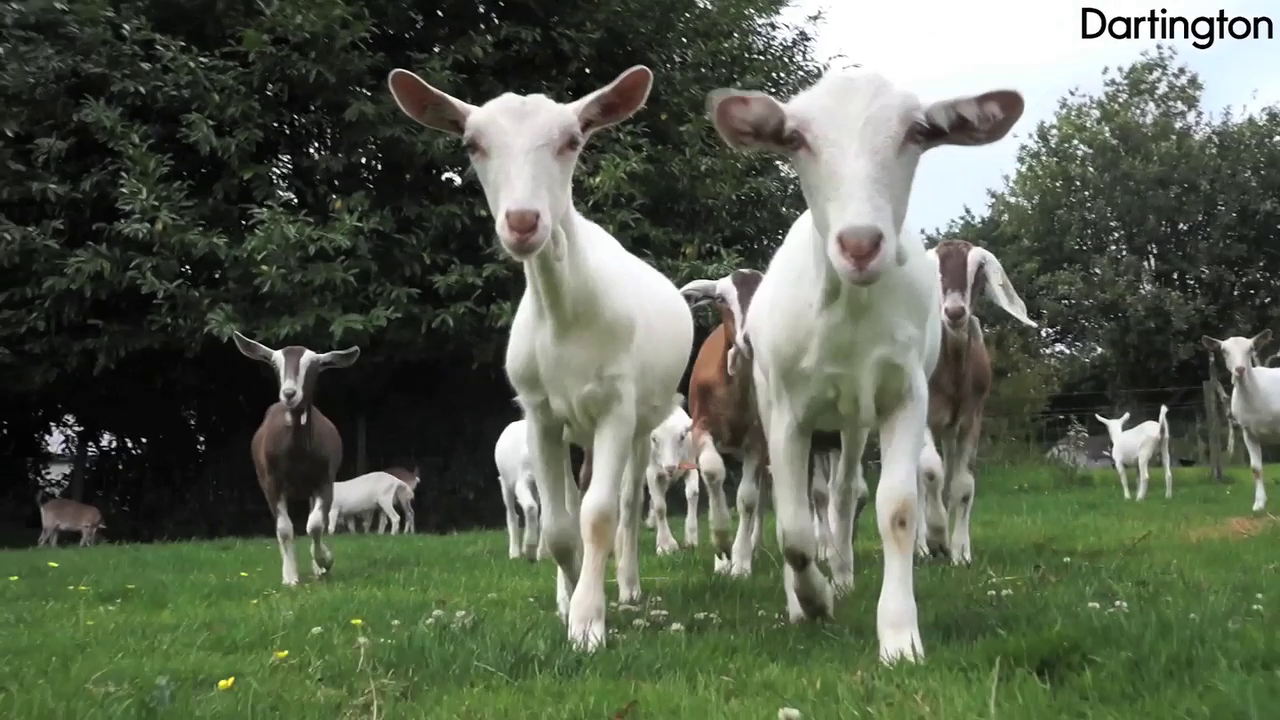 Mixed Farm with Low-Carbon Dairy Unit
 'Manage the land in a more sustainable way. Use permanent pasture for grazing, with dairy followers, beef and sheep being the main enterprises.'
Proposed: 456 acres (including 48 acres for agroforestry)
Achieved: 480 acre mixed livestock enterprise largely consisting of a milking Jersey herd and goats to produce milk for local cheeses. The land is managed as a low input, forage-based system using organic principles and the arable land as part of a clover rotation to produce as much home-grown animal feed as possible.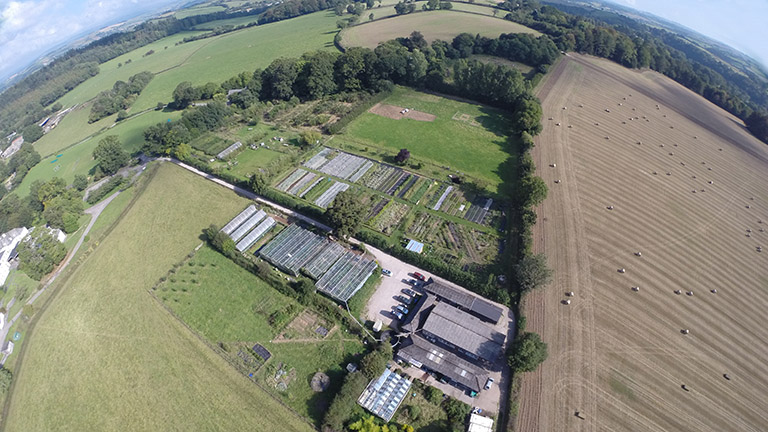 'Food grown here will be used and sold on the estate and at the Shops at Dartington.'
Proposed: 11 acres
Aim: 6 acres, with the, opportunity to increase, is going into on-site catering, food for sale on-site, as well as producing on-site. Examples include Schumacher College growing their own produce and LandWorks providing vegetables to the Dartington Shops and selling at the farm gate.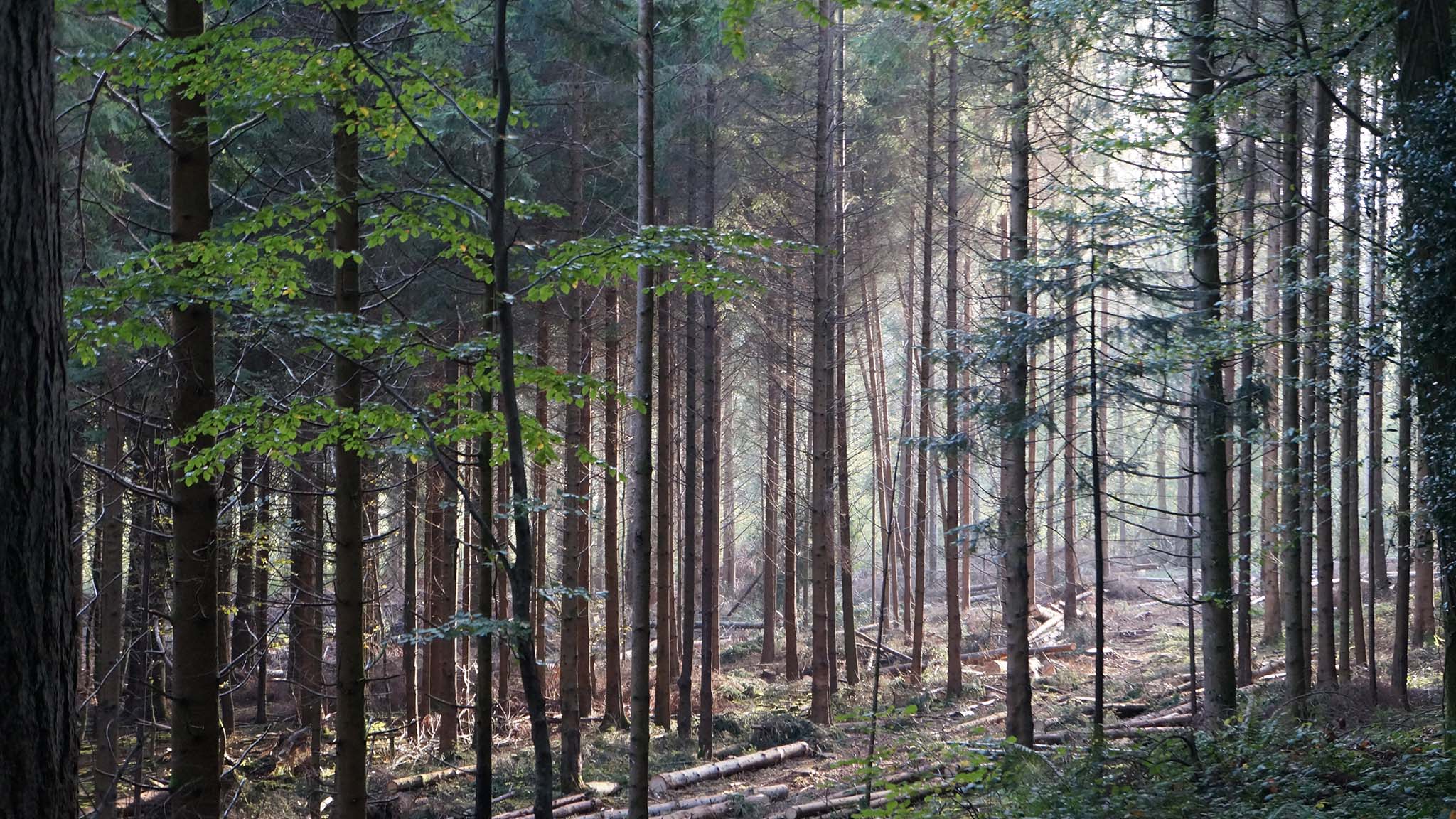 'Promote local timber, woodland produce and woodcrafts and support the sustainable management of Dartington's woodlands.'
Proposed: 335 acres
Achieved: under a new woodland management plan, much more of the estate's woodland is being processed and used locally, including on the estate for craft courses, by LandWorks and by Earth Wrights for natural play equipment.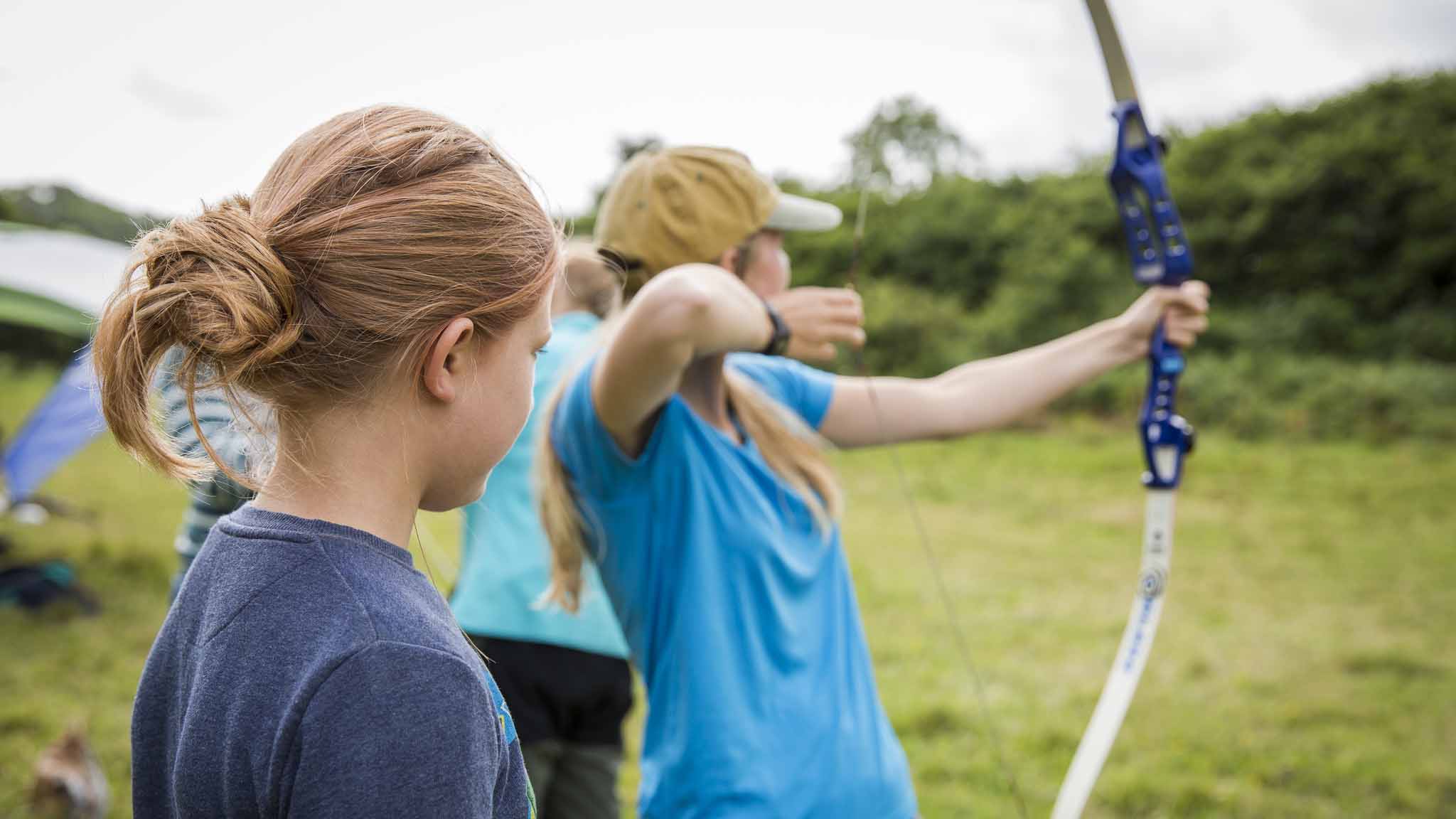 Education and Schools link project
'By partnering with local schools including KEVICC and Dartington Primary School, land can be used for outdoor-based curricular activities.'
Proposed: up to 6 acres
Achieved: 6 acres are now being managed by Schumacher College, the number of local learning institutions working with farmers on the estate has increased and there are future projects around education in development, in particular looking at enhancing local knowledge of heritage and conservation.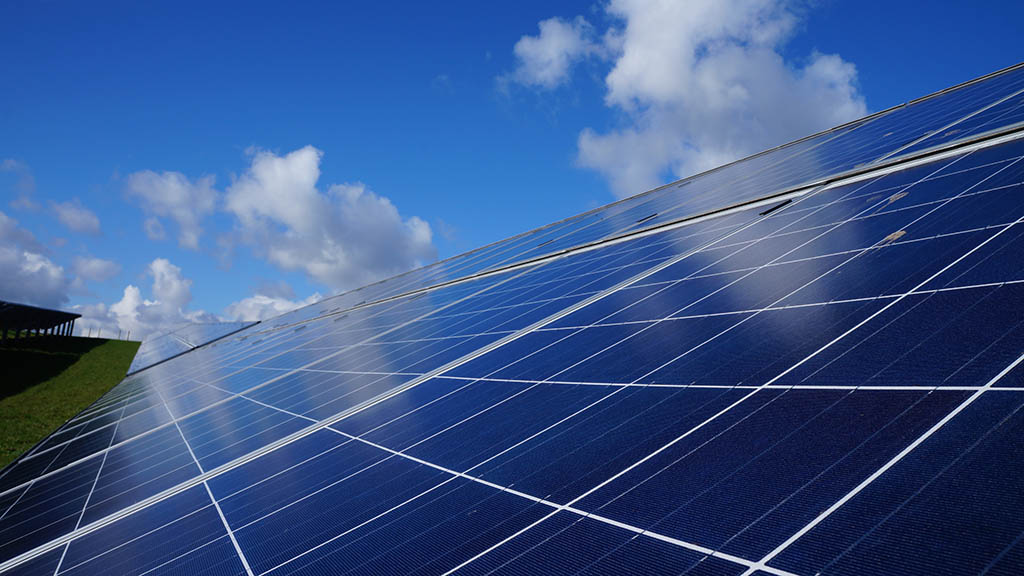 'The estate seeks to embrace opportunities to use its land and buildings for renewable energy generation… to cut costs and improve our environmental credentials.'
Achieved: the estate is host to a national Forestry Commission trial exploring the energy potential of short rotation forestry. In 2015 the estate installed both a ground-mounted 500kWp solar array and a 950kw biomass boiler which could in future be partially fed from the estate's own woodland. The Trust is also a corporate member of the Totnes Renewable Energy Society and continues to look for new opportunities to implement energy generating projects on the estate.
Agroforestry and Orchards
'Have the potential to increase farm productivity, reduce crop pest and disease and provide a better environment for livestock and wildlife.'
Proposed: 48 acres
Achieved: The Agroforestry Research Trust has been based here for many years but a variety of approaches to agroforestry can now been seen across the estate at Schumacher College, Huxhams Cross Biodynamic Farm and a groundbreaking new 48-acre, multi-agency agroforestry project. More about agroforestry at Dartington⇒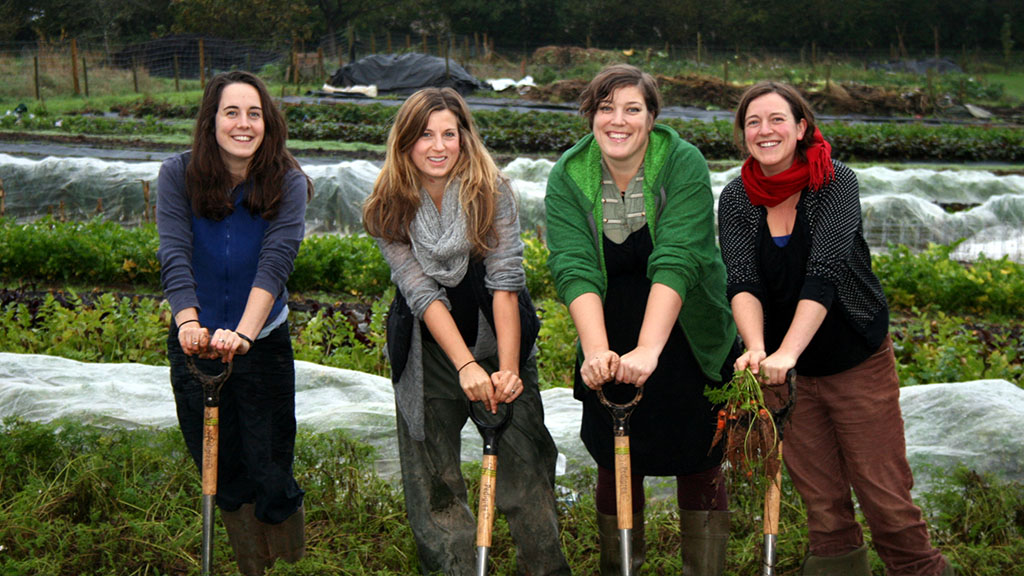 Community Supported Agriculture
'The idea of letting land to local community groups – who decide what should be grown – was strongly supported at our 2011 Open Space event.'
Proposed: 16 acres
Achieved: 63.46 acres and two CSAs. Jolly Farm provide boxes of beef, lamb and pork while School Farm CSA are once again expanding to deliver up to 67 boxes of organic vegetables to the communities of Dartington and Totnes.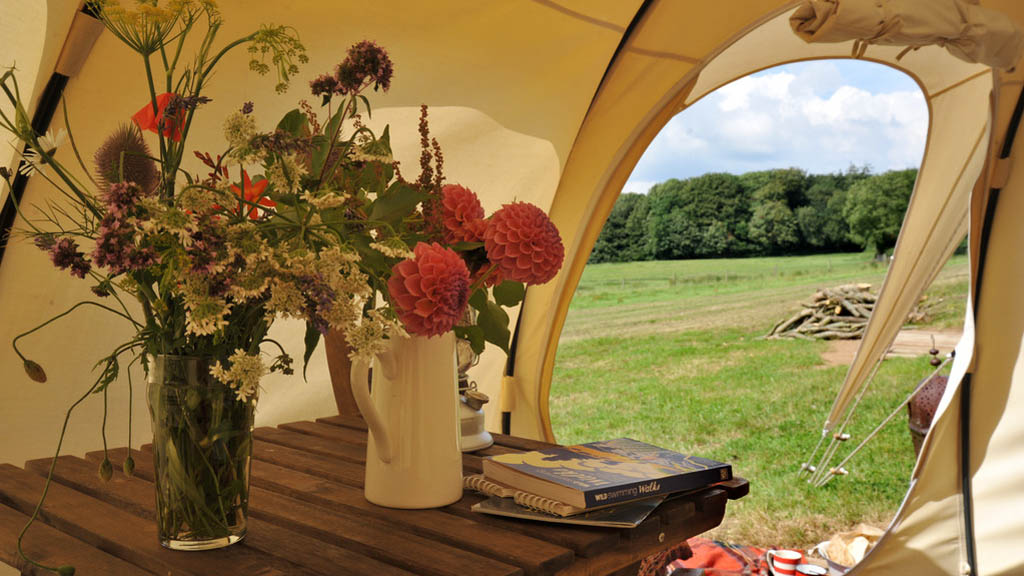 'A campsite will enable more people to stay at Dartington and take part in our courses, festivals and activities.'
Proposed: 13-14 acres
Achieved: having obtained planning consent, we opened the field for camping in 2017.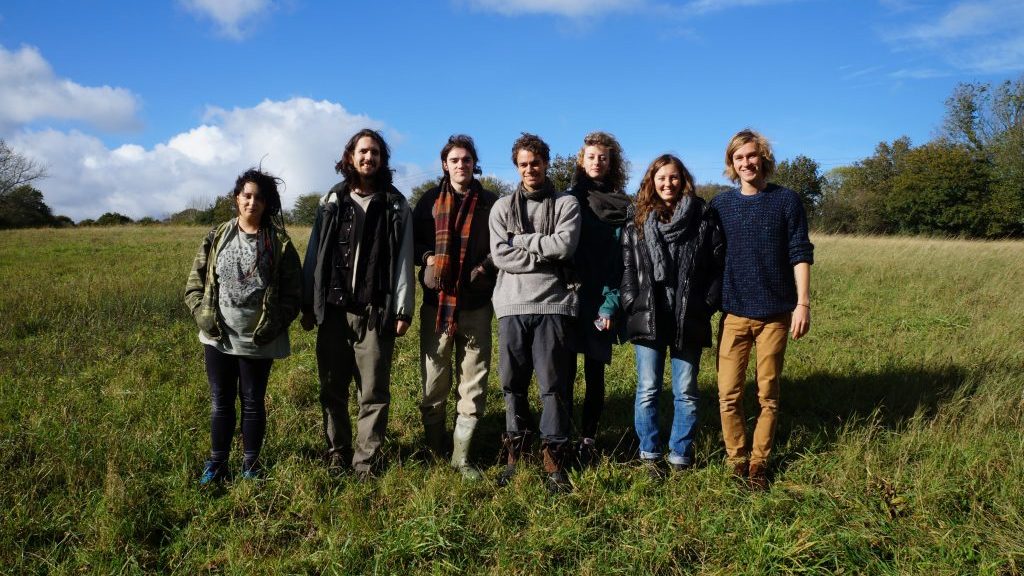 Support for Community Growing Projects
'Dartington Estate's land adjoining communities should, where possible, be used for community food growing projects such as gardens, allotments and orchards.'
Proposed: 10 acres
Achieved: 17 acres made up of two community Orchards, a local youth group called The Living Projects, and four allotment sites.