This article is part of the People Make Dartington series, meeting a wide range of the brilliantly diverse individuals and businesses who contribute to Dartington estate life.
View the full collection here
---
'I try to avoid talking on the phone as much as possible,' says Maddison Platt, 'so making the courtesy calls to customers at Dartington Hall about Christmas parties was definitely the most challenging thing I did.'
Maddie dived in at the deep end of planning weddings and events when she came to Dartington Hall for work experience in 2016. 'It was very hard to start as I knew everyone was listening in our open plan office. But once I'd done a few I got into it and felt I could do it again. I was actually quite proud of myself,' she says.
'What was good is that I grew up in Totnes and used to visit Dartington when I was younger – I just love the hall and the gardens. I really like it here and so felt I could sell it to other people – I didn't have to lie!'
Maddie wanted to come to the Hall between the second and third years of her Business Studies and Events Management course at Bristol University. She says she learnt a great deal from the events team during her time at the Hall, and that the experience has opened her mind to the idea of going into event management. 'I was always set on doing weddings and shadowed a couple of weddings which was very interesting. I realised all the work that goes into planning – and each wedding is different so I was doing something new every day,' she says. 'I previously thought that conferences are basic and straightforward, but there are actually so many more components to running conference that I'd never realised. There's actually a whole planning process for food, seating, accommodation involved. I think I could enjoy that…'
The other learning was that her work to date as a lifeguard was part time and weekends, and she said 'I'm not used to working nine to five all week, so it was quite good in that it really got me ready for the future.'
'Maddie was a delight to have on board during her work experience,' says events manager Marie Long. 'We gave her a flavour of what it was like to work within a team in a conference and events department. We would welcome Maddie back with open arms, she was polite, easy going and took on every challenge presented to her with a smile and positive attitude. I am pleased to hear we have helped Maddie on her journey.'
Now Maddie's finished her final year at university, she says of her time at the Hall: 'Everyone was so nice. I'd definitely come back and do it all again – I'd recommend it to anyone.'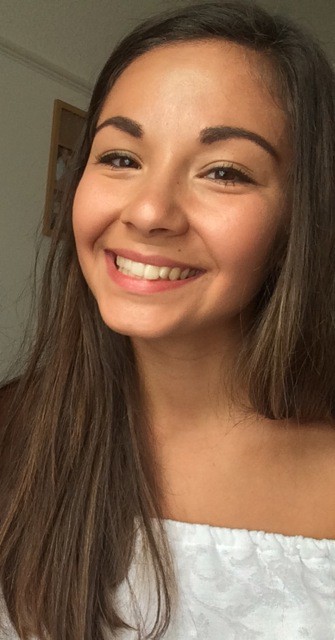 ---
More People Make Dartington profiles