This article is part of the People Make Dartington series, meeting a wide range of the brilliantly diverse individuals and businesses who contribute to Dartington estate life. View the full collection here
It was in Italy that the new Oliver Rowe* first experienced cooking with seasonal and local ingredients.
Oliver Rowe was 14 and was working in the kitchen of an art school, Verrocchio Art Centre in Tuscany, run by his cousin, the sculptor and art historian Nigel Konstam. As well as learning to sculpt, paint and engrave, he says he 'started learning to cook from fantastic Italian housewives in an open collaborative kitchen; making ravioli with sage butter on the big wooden table in the middle of the kitchen – so simple, so delicious. And all this fantastic food was served to students on a terrace overlooking the beautiful, unique landscape that had produced the ingredients it was made from. It was a fantastic summer of cooking, making, learning, creating and meeting incredible people.'
Oliver was born and bred in Camden, London, and after studying English and Drama at King Alfred's College at the University of Winchester, he worked at Ofsted for a year, a place where he realised that he hated working in an office. So he returned to Tuscany and 'had a whale of a time', then to a tourist restaurant in Paros, Greece, where he began to think 'I really want to learn how to do this better'.
His break came back in London, six months after Moro opened and before it became a place where the likes of David Bowie, Alexander McQueen and Lucian Freud would flock to dine. Oliver just walked in and asked for a job. 'Samantha peered over the pass at my jeans, faded T-shirt and skinhead and begrudgingly said that they were, actually, looking for someone'.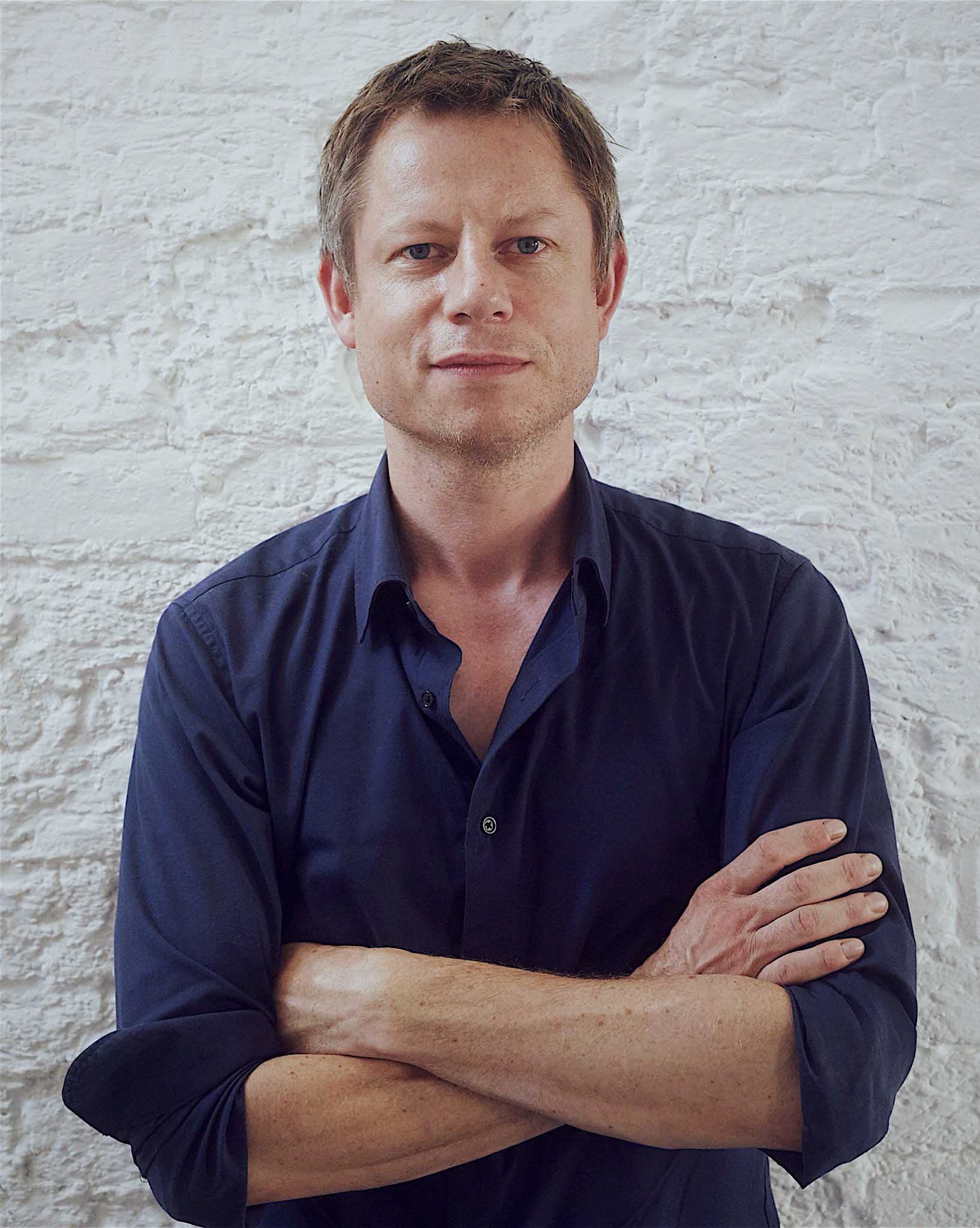 'I was very intimidated at first by these Moro chefs', says Oliver. 'It was a very cutting edge, switched on place. As a 22 year old I thought these people are gods. I was always out of my depth, but I found that I really enjoyed the physicality, creativity and intelligence required. I found I was really good at scoring pork belly. Perhaps from my experience of sculpting, painting and drawing at Verrocchio and the little cross hatched cartoons I'd drawn as a kid – I had the fastidiousness required.'
'There was a charcoal grill and a wood oven, a lot of fire and knives. It was a high volume, with the pressure and stress of being on display. It was a performance, but I was actually very comfortable with that, having studied dance as a teenager. You were out in front of people; you'd see them eating; see people's faces going "ooh", the conversation stop and the tables go quiet in appreciation…or not!'
Four years later he became head chef at a new restaurant serving provincial French food called Maquis in Hammersmith described by reviewers at the time as the only place for fondue in London. 'Then a couple of years later, after a spell in Paris at the Rose Bakery and in the South of France at La Mimosa I came back and was wondering what to do. I saw a place up for sale in King's Cross, London. I bought it in 2003 – with a bit of scratchy financing – and opened my café, Konstam, named after my grandmother.
'After a year or so of running that, and having started one of the UK's first monthly supper clubs, the pub over the road came up for sale and I had an idea that was impossible to get rid of – what about opening a restaurant using only really local suppliers, Is it even possible? I started with the idea of working with only UK suppliers and then from the South West. I thought, why not do a meal using only produce from in and around London, to really emphasise our ethos? But then I thought there's no point just doing one meal, what about a week? What about six weeks? Or six months? Then I thought 'what the hell, let's just make it the thing we do!'
So he opened a new restaurant in a pub across the road, the Konstam at the Prince Albert. It was a huge struggle to do this in London, and not just because of the sourcing policy – as shown in a BBC 2 ten-part series Urban Chef that followed his journey – there were many obstacles along the way. 'The global infrastructure for food production is dependent on a subsidised oil supply,' he says. 'The true environmental cost of that is never factored in. So I had to set up a new distribution network. I had to set up a whole alternative infrastructure of my own, working with really good farmers. But in the end the location wasn't right and the cons were stacked against me so sadly I had to close the restaurant in 2010.'
'What was interesting is that by interrogating the local in this way, seasonality became even more important', says Oliver for whom the combination of seasonality and terroir – which means the soil, landscape, region and climate in which a food is produced – is everything.
'Ingredients are the bedrock of cooking, they bring terroir into the kitchen,' he says. 'When I started off I always had the feeling of bringing something from the land, and of human input into it, the result of fantastic system of interaction between us and the countryside over centuries. I'm really interested in looking at what is going on behind the food. Hugh Fearnley-Whittingstall of River Cottage was one of the first chefs to connect the political and economic to the food we eat is, and I owe him a lot: his ideas about sourcing – the basic equation connecting carbon emissions to food transport – really inspired me when I was creating Konstam.'
Oliver's ideas will fall on fertile ground on the Dartington estate, home as it is to 20 diverse farming enterprises trying out different models of ownership and production; and to Schumacher College, pioneers of ecology theory encompassing the social, economic and spiritual. Meanwhile nearby in Totnes the internationally recognised Transition movement have been experimenting with a re-localised food economy including food processing and distribution since 2007.
Importantly for Dartington, Oliver also instinctively sees food through the lens of art, theatre and ideas. Bringing to life the idea of Dartington as a place to experience a 'many-sided life', he wants every artist, audience, student, academic, practitioner, client and estate visitor 'to come and have their minds blown' with great food served at every gathering. In this sense he's returning to his early experiences with Italian housewives: Verrocchio was a microcosm of what he's looking forward to doing here on a grand scale.
*Oliver Rowe was previously Director of Food and Drink at Dartington Hall