Based near Totnes in South Devon, The Dartington Hall Trust occupies a 1,200 acre estate which was bought in 1925 by visionaries Dorothy and Leonard Elmhirst as the base for an experiment in rural regeneration.  At The Dartington Hall Trust today, we hope to continue that legacy.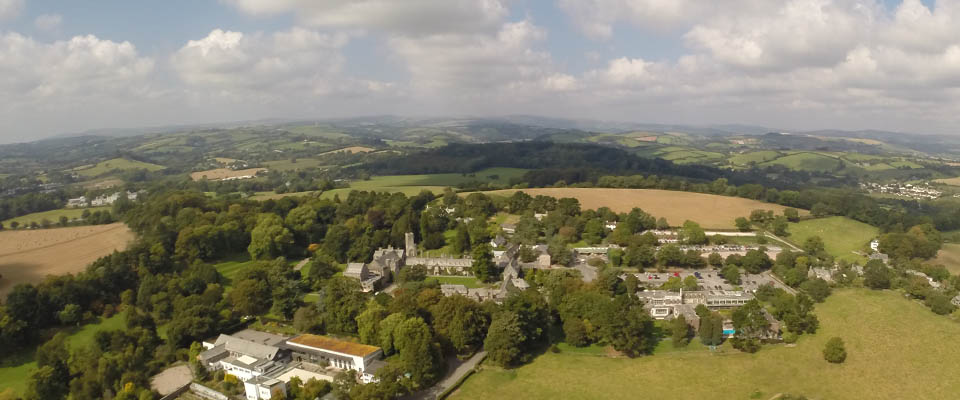 The Elmhirsts said that the estate was to be a place of experiment, education and sustainable enterprise – and we are trying to evoke these principles in how we welcome the community to our estate today. Our 
Land Use Review
 from three years ago shaped how we currently use our land and we will shortly be updating this document.
Public access is very important to us; for the local community and beyond to be able to access the land, understand the principles we are working from and to enjoy the land is key.  Activities range from a leisurely walk in our formal Grade II* listed gardens to an exhilarating trip on a zip line.  The estate also accommodates commercial, residential and land-based tenants and works hard to <a " title="Conservation at Dartington" href="https://www.dartington.org/about/our-land/conservation/">protect its local wildlife so that we strive to achieve a balance in the way we manage the estate in order to enable visitors with a variety of interests to enjoy their time here.
Each of the following public access documents have therefore been produced to give advice and guidance to anyone visiting the estate and to set out The Dartington Hall Trust's position on them.  We hope they are helpful and that these policies will be read, understood and adhered to so that we can make your visiting experience the best it can be!
If you have any further queries, please don't hesitate to contact our Property Department at conservation@dartington.org.