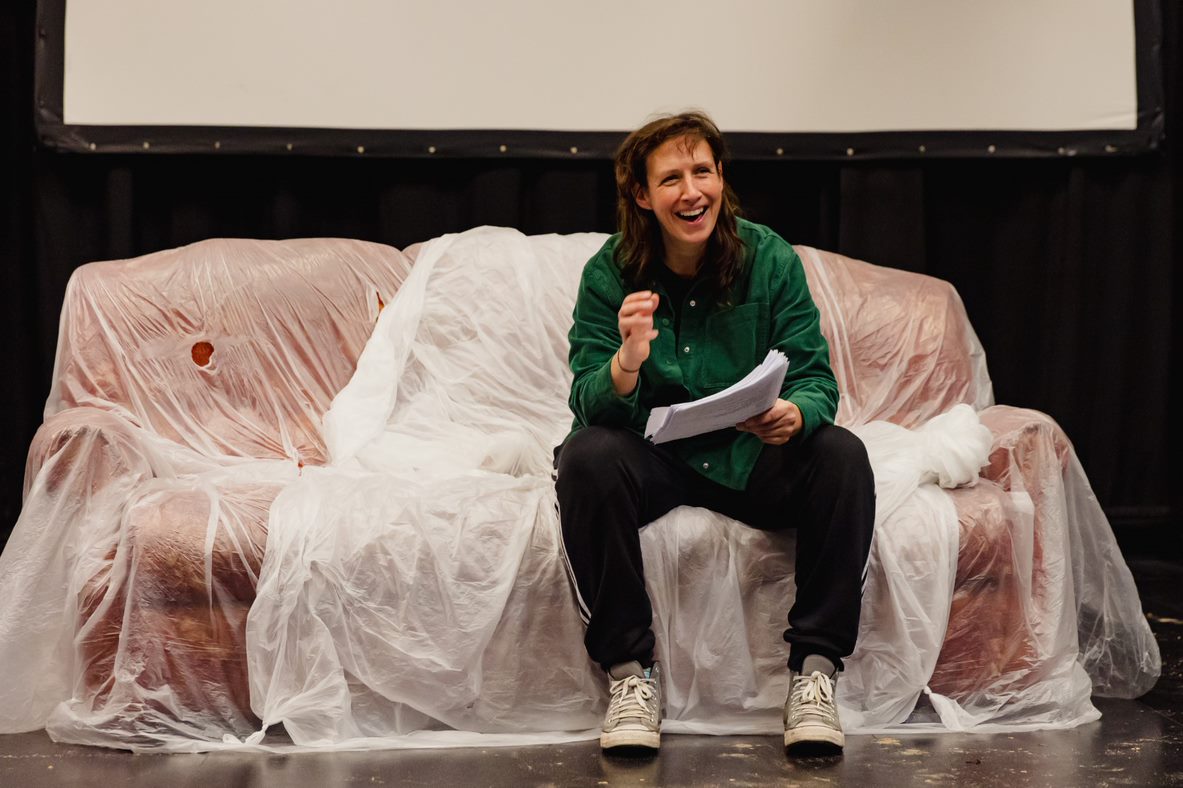 DARTINGTON has launched an exciting new Artist Development Programme to support emerging creatives.
After a successful pilot project last year the programme has now been opened up to all artists and practioners working in the South West. 
The deadline for the next round of applications for May to July 2023 is Friday, March 3.  
The programme gives artists and practioners, working in the fields of environmental and social justice the opportunity, to use a studio space at Dartington for three months to develop work in progress.
Composer and Sound artist Greta Hennessy, who was part of the pilot project last year said: "It has given me time and space to create, in an environment that I love (where I studied 23 years ago) and makes me feel free, held and supported.  I usually compose at home amongst family life and so I can feel stretched and pulled in all directions.
"Theatres do not allocate time and space for musicians alone. This scheme is much needed and appreciated."
Greta created the music for the theatre production: 'Today I killed my very First Bird' which was developed at Project X with Theatre Royal Plymouth. The show, based on work with people in recovery from drugs and alcohol who have experienced trauma was well received at last year's Edinburgh Fringe.
Senior producer at Dartington Arts' Michael Sells said the Trust was delighted to be able to support emerging new talent in this way.
"We're really keen to connect with connect with artists or companies who feel that they could benefit from, and actively contribute to, a relationship with Dartington and the creative hub of Dartington and the surrounding areas," he said. 
"We're open to artists from any performative art form, from theatre-making to song-writing who might want to use the space to rehearse, undertake research and development or hold workshops."
Moveable Type Theatre Company used the opportunity to work on their stage play, Future Days (pictured) about the short but dramatic life journalist turned urban guerilla Ulrike Meinhof, part of the Baader Meinhof gang. The Totnes-based, grassroots theatre company is now trying to get funding to enable a tour of the work.
The studio spaces available to artists includes a choice of a light and airy specialist dance studio with a sprung floor, theatre studios with lighting rigs and raked seating, and music and workshop studio spaces.
Artists can apply for access to studio space for 1 – 3 days (or 6 half days) within each three-month period.   Artists from under-represented communities within the arts are actively encouraged.  You can find out more information here.
Applications are now open for slots between May – July 2023. The deadline for submissions is Friday 3rd March.