The Arts programme at Dartington has been reviewed and the associated staff team has been restructured in order to focus on our most longstanding and popular activities: the Barn Cinema programme serving the local community and the acclaimed International Summer School of Music that attracts people to Dartington from much further afield.
The Dartington Hall Trust's commitment to the arts remains as strong as ever, reflected by its year-on-year funding, with a £200k investment pledged for this and future years. The Trust needs to ensure that our arts programme remains affordable, not least in the absence of external core funding.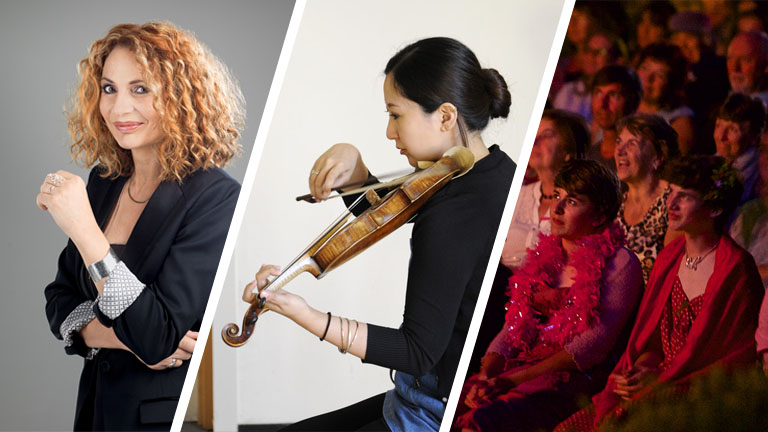 As a result, the arts team now consists of 15 (including some part-time employees and freelancers). This involved making six people redundant, with all remaining staff securing posts in the new team. We are in the process of recruiting for three final posts including for the critical position of General Manager.
Director of Social Justice, Celia Atherton, who carried out the review for the Trust said: "Dartington is renowned for its strong, vibrant and exciting arts programme. This remains unchanged. Our commitment to high quality, positively evaluated and well attended activities and events also remains unchanged.
"Within that, we want to respond to the challenge of operating within a smaller budget for the foreseeable future (as many others are also having to do). So yes, it has been a difficult time for all and yet extraordinary to see how a newly emerging team is totally focused on providing customers with brilliant experiences and service."
At the end of 2015, Trustees made the difficult decision to stop our plans for a significant outdoor programme because the cost was unmanageable and, in the light of our other financial challenges, irresponsible. This, however, means we can concentrate on our proud heritage – and so it will be business as usual in August when the Dartington International Summer School of Music once again takes centre stage.
Our new Artistic Director, Joanna MacGregor, has developed this into 'Music School by Day and Concert Hall by Night' and it has been extended to four weeks (from three in 2014). The 94 courses and 74 concerts have something for everyone and are booking fast. And our seven-day-a-week Barn Cinema schedule of live event cinema, arthouse, children's and blockbuster films is outperforming last year in numbers of showings and audiences.
Dartington continues to offer studio spaces for hire while our craft education activities (currently bookbinding and printmaking) now form part of Schumacher College's programme and will continue to welcome new students at the start of each term.
In supporting and maximising the impact of the arts activities already happening at Dartington, we are fully committed to maintaining the special and long-standing partnerships we have forged with four key local groups –Dartington Community Choir, Dartington Playgoers, Devon Baroque and Totnes Early Music Society.