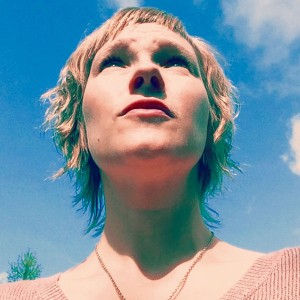 Becca Gill is Producer of Dartington's Associate Artist scheme, providing artists with professional business support, a dedicated producer, studio space and opportunities to showcase their new and innovative work to audiences across the South West.
---
As the sun is shining and summer is finally here, we are looking ahead to August and the Edinburgh Fringe Festival.
The Festival will feature the fantastic Earfilms, Dartington Associate Artist and participants in the British Council Showcase this year.
EarFilms is a company dedicated to a particular sonic format for storytelling.  By using an advanced 3D sound system and blindfolding their audience, they create immersive, audio-only storytelling experiences, designed to empower and engage listeners' imaginations without sight-prompted visual imagery.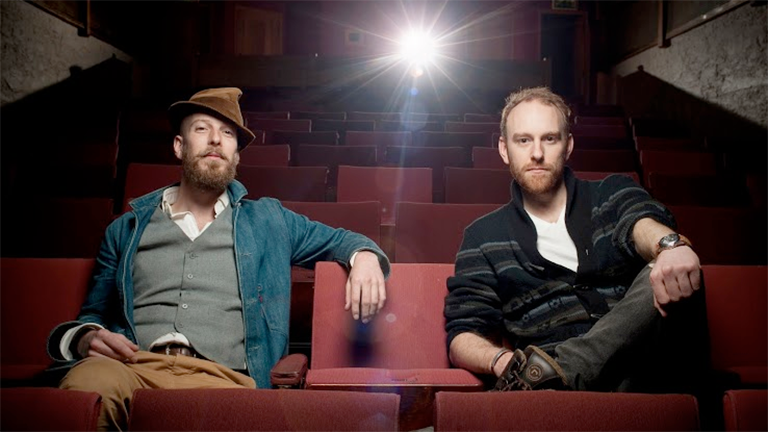 Earfilms tell their stories through a combination of live narration and detailed pre-recorded soundscapes that create an atmospheric world similar to listening to, but not watching, a film. The company has developed this audio language alongside blind and visually impaired focus groups.
Exploring our relationship with dreaming and inspired by the endless possibilities of the human imagination, To Sleep To Dream is EarFilms' debut feature length production. Set in a dystopian world that could be a future vision of an Earth and dominated by the impact of climate change, it imagines a society where dreaming is outlawed.
Part thriller, the tale tells of worker Jack Richards, who inadvertently slips into a strange world of resistance dreamers where, despite being relentlessly pursued, he is encouraged to journey deep into his subconscious.
The Imaginarium – an exhibition of audiences' recorded experiences that accompanies the show – celebrates the many diverse interpretations our imaginations can place on the same experience.
Becca
---
More about EarFilms
Watch this for a beautiful insight into To Sleep To Dream:
If you are going to Edinburgh Festival you can see the show at The Tom Fleming Centre, Stewarts Melville College, Queensferry Road, from 18–29 August.