The Trust has appointed an award-winning architectural practice to co-design its new development of self and custom build homes at the Plantation, Dartington Lane.
Ash Sakula were chosen as they specialise in involving local people to create connected communities based on how people really live. They are among those leading the way on custom build in the UK at the Heartlands project near Redruth, Cornwall, and have won multiple awards for their inspirational architecture.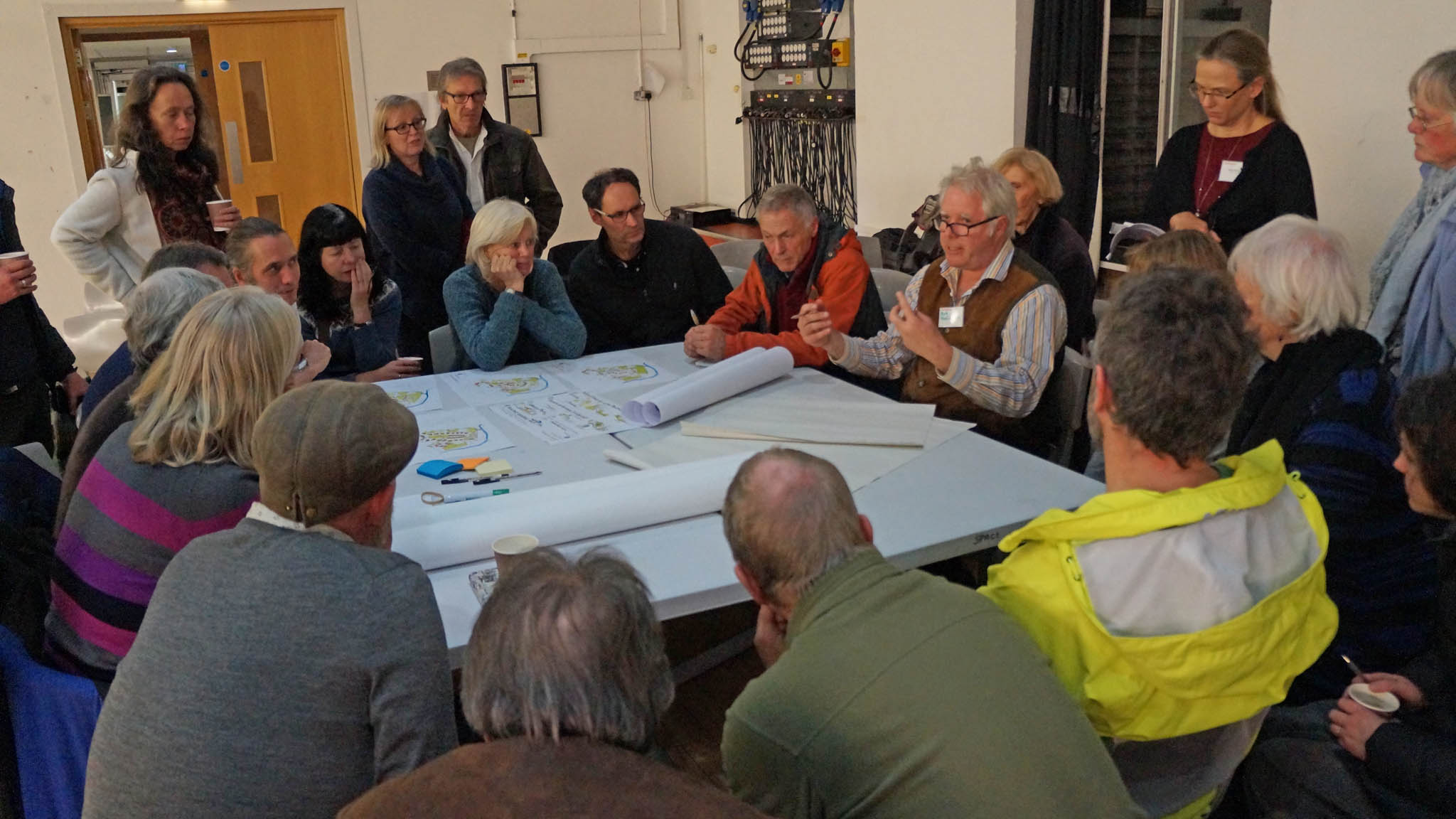 Ash Sakula will work in partnership with Bob Tomlinson of The Living Village Trust, who brings experience of building sustainable community-led developments and has been involved in the Plantation self and custom build scheme since its inception in February 2015. They will produce a spatial layout for the development which maximises 'placemaking', learning from what works well in surrounding hamlets. The design will also be informed by Erica Lewis, who brings experience of creating affordable community-led housing, and the ideas of the 250 self and custom builders who have attended consultation meetings this autumn.
Robert Sakula of Ash Sakula says: 'This is an exciting project by a forward-looking organisation which could make a real difference to the kind of housing that gets built in future around Totnes. Self build and custom build are the future of house building, and we want this project to help this better way of providing homes to find wider acceptance in Britain.'
Bob Tomlinson of The Living Village Trust says: 'I'm tremendously excited about the community's responses at our recent community consultations. I'd thought they'd come along and would be primarily interested in their own house and how it looks, but I'm very encouraged by the fact that people are more interested in what sort of neighbourhood will be created: they want to discuss parking, bin stores and shared spaces.
'So in a way self build is not really an accurate description of what is happening here. It's more about neighbourhood and community building than about house building. I think that is why it will be a success. It will be good if we can make it work – make it fundamentally sustainable – by enabling good human interactions. That'll mean it'll still be here in 200 to 300 years' time.'
Trust CEO Rhodri Samuel says: 'We're fortunate to have the combined expertise of Robert Sakula and Bob Tomlinson working on the custom build project at the Plantation site. Each of them brings valuable skills and a wealth of experience. And they both share a passion for creating successful and sustainable places that nurture community life and wellbeing. This combination will hopefully result in an inspiring set of design and place-making guidelines to inform the future planning application for the site. It's exciting to see the project move forward'.
Ash Sakula's architectural services will include reviewing a design code (that maximises solar gain) for the development to make it easier for South Hams District Council to use a Local Development Order to streamline the self build planning process.
Bob Tomlinson and Erica Lewis have been advising Rhodri Samuel and the team at The Dartington Hall Trust since its Trustees committed to investing in a self and custom build scheme in March 2016, acting on ideas generated at the Trust's Open Space meetings in 2015 – 16 and the Future Homes Conference in February 2015.
[button link="https://www.dartington.org/the-plantation/" target="1″ colour="Dark Green"]Find out more about the Plantation self and custom build project, and register your interest here.[/button]
---