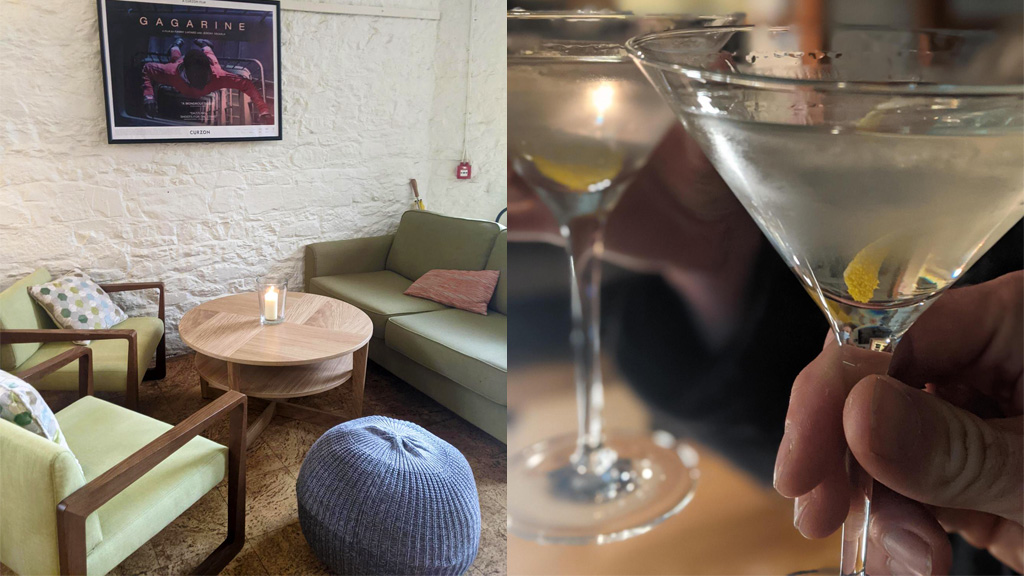 Bond is back, and he's not the only one. Visitors to The Barn can now treat themselves to Bond's favorite tipple, a Vespa Martini, thanks to our newly reopened Roundhouse Cafe/bar, which has had a shake and stir of its own!
We have cosy sofas and a classy cocktail lounge vibe that we are sure 007 would approve of, and we hope you will love it too.
With No Time To Die smashing box office records and the smell of popcorn wafting through the cinema, it's certainly feeling like Bond isn't the only thing to be back with a bang – cinema itself has returned. Every industry has had to struggle navigating the changing waters of the pandemic, but for cinema the tides had been changing for a good few years before the seismic blow of 2020. With the rise of streaming already bringing up questions around film viewing in the future, the pandemic seemed to accelerate trends that were already developing around home viewing, with studios increasingly choosing hybrid online and in-theater simultaneous releases.
However, instead of selling the filmgoing public on the virtues of watching the latest blockbuster from your own sofa, for many it has reminded us of why we love the big screen experience, and why it's more than just a big screen.
During the early months of reopening, many cinemas fell back on screening old favorites to fill the gaps left from cold-footed studios not willing to release their big ticket films. Many of those cinemas have stuck with the new trend, even with the return of critically acclaimed, big-named titles.
The reason they have still found success in screening titles that are readily available on the small screen is the same thing that has brought audiences back to the cinema experience: the sense of occasion and – let's face it – concentration that a cinema gives an audience just can't be replicated. You can't be interrupted by the kids, you can't make a cup of tea and you can't turn and have a chat about the plot. This is your time to sit and be transported somewhere new – and maybe that's just a whole lot easier when you're not in your own front room.
We love experiencing films with you all, from blockbusters to small studio indy titles (like Pier Kids, the first feature from a brand new studio), and quirky gems. The next few months are going to give us some of the best of cinema to enjoy and we can't wait to share them. It hasn't been the same without you.
Find out more about the Barn or browse all the latest films here.