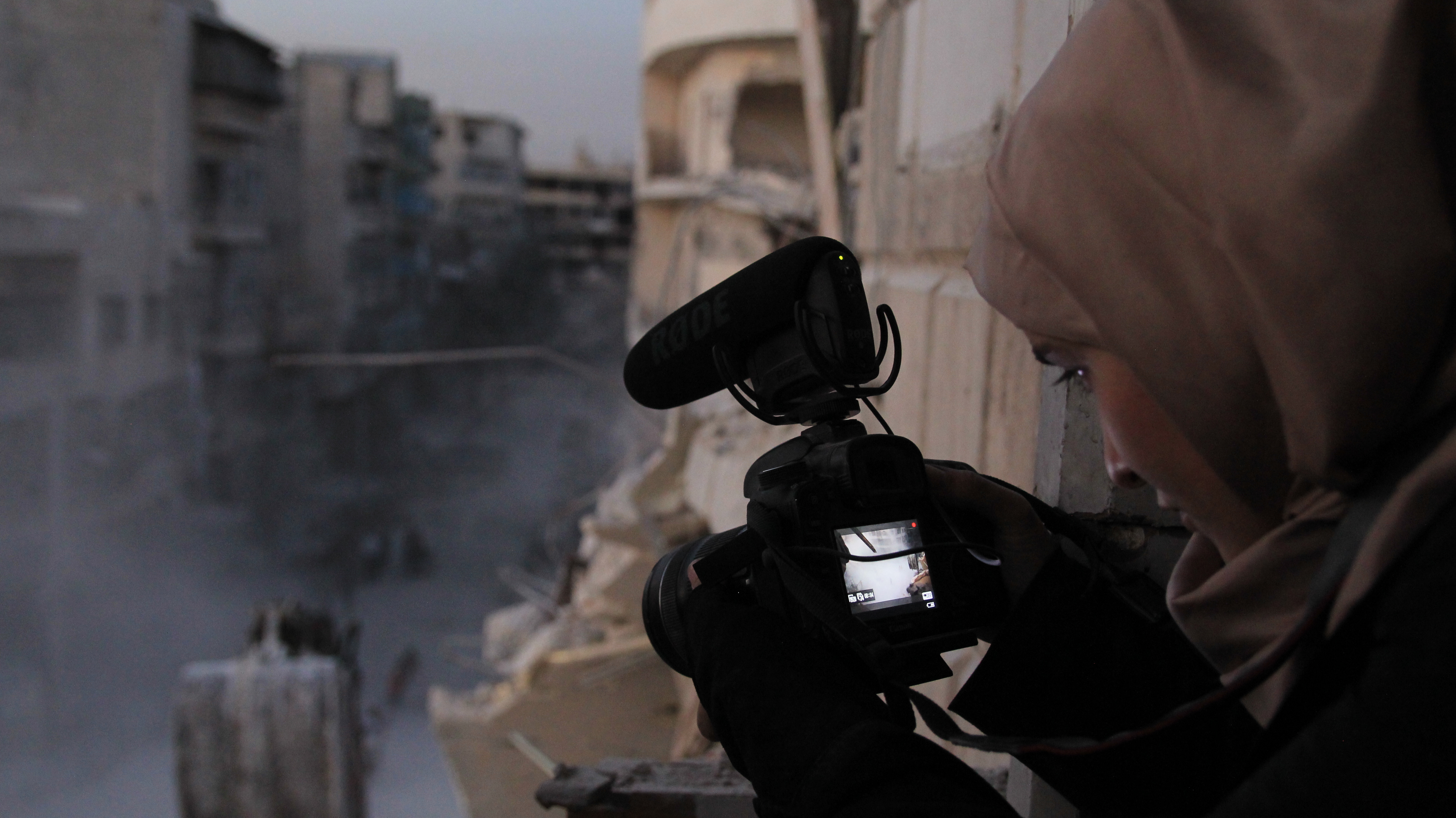 Ali Donkin, programmer at the Barn Cinema, takes us through her top five films of 2019.
5. Capernaum
Nominated in the 2019 Oscars for best foreign language film, making its director Nadine Labaki the first Arab female ever to be Oscar nominated in the category, Capernaum is the engrossing tale of Zain, a child surviving street life in Beirut. The two main strengths of the picture are the pure simplicity of its storytelling, almost like a modern Dickensian tale, and the heart wrenching central performance of its star, Zain Al Rafeea, himself a Syrian refugee living on the streets of Beirut who was illiterate at the time of filming. The result is a truly captivating film which is all at once a gravely important watch, but that has enough cracks to let the light in that it never feels like a chore. Your heart will break yet you leave the cinema with a sense of hope and warmth. One of the year's most expertly crafted films.
4. Two Popes
The biggest conversation about the future of cinema this year has been around Netflix's releases. Ready or not the dominance of Netflix came this year as they picked up more Golden Globe nominations than any other studio. Due to the demand to see 2019's Roma on the big screen Netflix tried something new with their awards contenders for 2020 and allowed cinemas to screen them over a very limited time before they could be seen on a TV. This has opened the conversation up for all cinema lovers – why see it in the cinema when you can see it on your TV? For me the answer to this is seen in Two Popes. The Irishman (another of Netflix's awards season hopefuls) unquestionably benefits from being seen on the big screen; a three and a half hour runtime is bound to be punctuated by trips to the kettle and bathroom if seen in the less immersive environment of your own front room. But I feel the drama of Two Popes that is lost on the small screen. Two Popes revolves around its central performances from Jonathan Pryce and Anthony Hopkins, who's every minute facial expressions can be seen to best effect on a larger screen. The beauty of the performances can at times be so subtle it lies upon an expertly timed breath – all of which is so much keener felt in the cinema. Even if you do watch Two Popes at home you will no doubt still be drawn in by the emotionally impactful relationship built by these two generation-leading actors.
3. The Favourite
As a long-time fan of subtly surreal Greek director Yorgos Lanthimos I was somewhat surprised to hear he was taking on a period drama starring national treasure Olivia Colman. But BBC teatime drama this certainly is not.  As soon as the first trailers hit the screens it became clear this would be a period drama with a Lanthimos twist. Like his former flight of fancy flicks like The Lobster, The Favourite features his signature off beat wit and on beat rhythmic dialogue, giving the film an unmistakable figure print. What a pleasant surprise then that such an unusual film would get not only a huge wave of support from the often safe voters of the awards season but also from the film going public. Electrically spikey performances from all involved partnered with inventive cinematography made it a truly fun and unique experience to watch and proved the unlikable characters can still charm their way into our hearts.
2. Bait
Easily one of the best films of the year, and I'm not just saying that as this one is a product of the South West, Bait does what so many films fail to do; it is inventive and artistically crafted, but it never forgets that it is first and foremost telling a story. Somehow Mark Jenkin deals with urgent, contemporary issues of the gentrification of rural areas, family friction and loss and trying to make a life for yourself in difficult circumstances – a battle all in the film are contending with. When Mark came to speak to us here at The Barn he talked about artistic choices he made being linked to the practicalities of shooting on film (which he then hand developed). The unique feel of the film is wonderfully married with the disjointed delivery of lines, done so the film would not have too much of a sense of social realism, there is something that still feels fantastical about it. Something about it says that it shouldn't work, but it does and then some. An incredible achievement, a film like no other and one we should feel immensely proud of coming from a home grown film maker. Here's to the future of film making in the South West.
1. For Sama
The only film that could have stood a chance of beating the ambition of Bait is For Sama.  Young Syrian Waad al-Kateab films her class mates while at University in Aleppo during the euphoric early days of the Arab Spring and she doesn't turn her camera off; not through the bombings; not through the loss of her friends; not through the deaths of the children in her neighbourhood; not through the destruction of the hospitals her partner and friends have helped to keep open; and not through the birth of her first child, Sama. It is Waad's unflinching look at the realities of war that make this a film everyone should watch. It is not an easy watch but it is one you will never forget or regret. This film shows the true potential of film as a social document but as a way of truly opening eyes. The hardest thing to take about the film is certainly how familiar everything is – with the exception of the worsening war zone developing around the always surprisingly resilient family. The sense of everyone just trying to make what they can of the situation and never wanting to leave the home they have built despite unbelievable provocation. Your heart breaks for Waad and her husband as they try to care for their garden plants amongst the rubble of their shelled neighbour's house, as they cling to every bit of normality possible. There is warmth and levity here as bonds between family and friends remain central to the film. It is a hard story to watch but Waad and the team that brought the film together have crafted a near perfect film which is absolutely gripping, emotionally impactful and will stay with you long after you leave the cinema, to the extent that it may change some hearts and minds. What better thing can be said of any film!
Written by Ali Donkin, programmer at the Barn Cinema. Browse the January programme online here. 
Share your own top five films of 2019 with us on social media, we'd love to hear your thoughts.