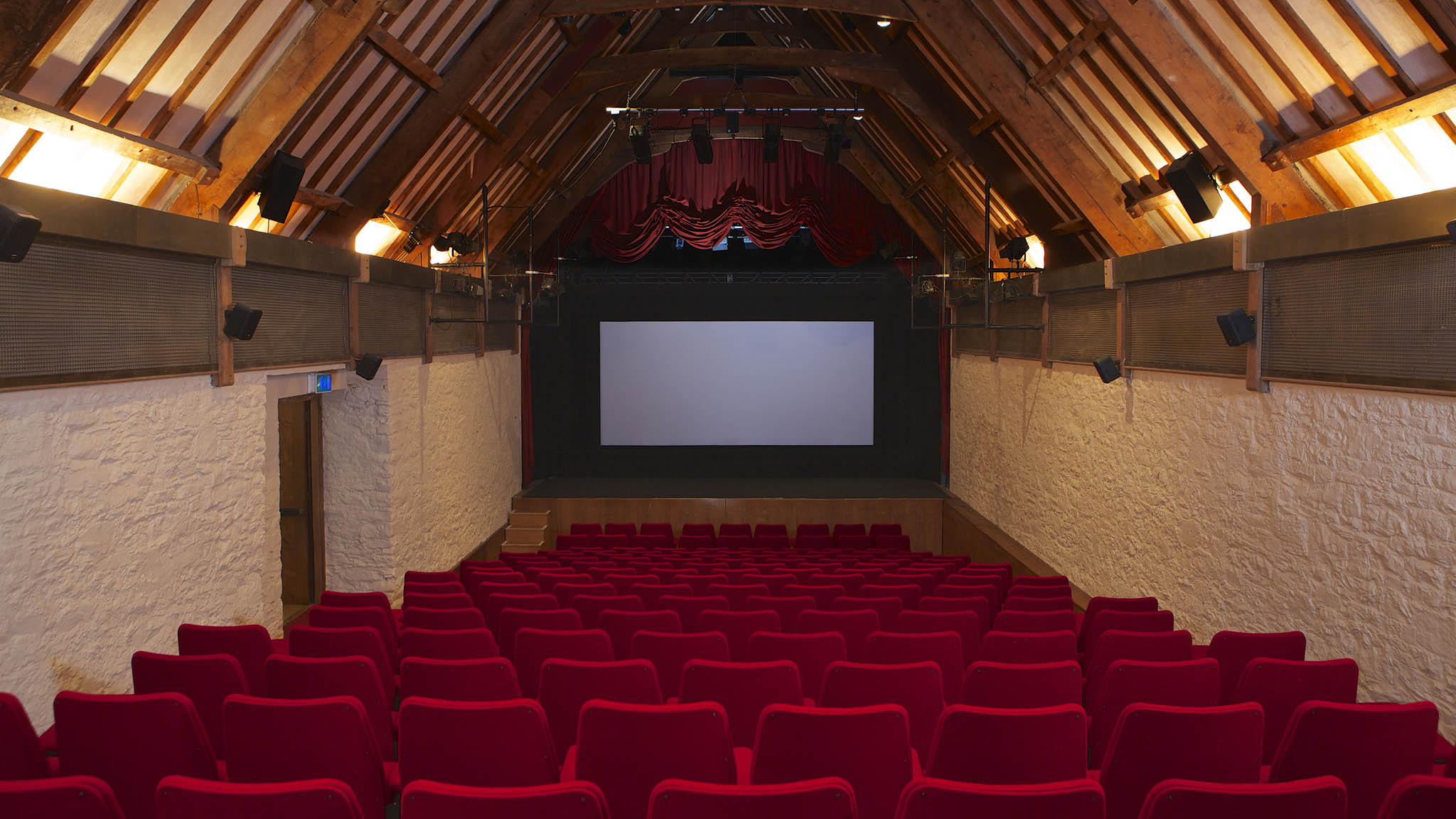 Small independent venues like The Barn Cinema were hit hard by Covid-19 closures, and so this funding comes at an absolutely vital time. One of hundreds of cultural organisations across the country to be supported through the Culture Recovery Fund, The Barn Cinema is a much-loved part of our community. The funding will be used to keep our audiences safe as Covid-19 continues to be a concern, as well as supporting our mission to screen a diverse range of films and support independent film makers.
"We are incredibly thankful that we have been given the support of the cultural recovery fund," says Ali Donkin, Dartington's Cinema Programmer and Projectionist. "It primarily means we can still operate with social distancing meaning that anyone who would be concerned about returning to the cinema can do so in the safety of having more space around them. It has also supported a programme that is diverse, and has meant that we have been able to show releases from brand new studios and many titles that are hard to see in bigger cinemas or streaming platforms, whilst giving independent films makers a platform."
It was announced on Friday that more than £100 million has been given to hundreds of cultural organisations around the country, with the aim of reinvigorating the arts and culture sector in the wake of the pandemic.
Soundart Radio, an independent, non-commercial community radio station which is hosted onsite here at Dartington, has also received funding to continue and develop their work. The South Devon-based radio station, which recently celebrated 15 years of broadcasting, will be using the funding to support hundreds of local residents to produce programmes about the issues that affect their lives. Children will be invited to free activity days, where they can learn broadcasting skills, be creative and get their voices on air, and a new series of radio dramas will explore ways of interacting with live audiences.
"The challenges of the last couple of years have brought about a renewed understanding of the importance of local radio in connecting one another, and sharing arts and culture," shared Lucinda Guy, Soundart's Artistic Director. "This funding enables us to thrive and to put in place our plan for the future. Community radio is vital in any democracy as a space where people can hold power to account, create and own media infrastructure, and collaborate and listen deeply to one another. We welcome this show of support from DCMS for grassroots, independent media, and the space it provides for diverse voices and viewpoints."
As Darren Henley, Chief Executive of Arts Council England put it, this funding is "a massive vote of confidence in the role our cultural organisations play in helping us all to lead happier lives." Our gratitude goes out to the British Film Institute for helping us to keep inspiring and independent culture alive (and safe for everyone to enjoy) here in South-West Devon, despite the challenging times.
We're constantly updating our schedule of films at The Barn Cinema, including showings of some lovely Christmas classics for the whole family this season, so keep an eye on what's on. Whether you're a local or come to visit South-West Devon, we look forward to welcoming you at Dartington, soon.