Marie Long is Conference and Events Sales Manager for Dartington Hall, a social enterprise venue at the heart of the The Dartington Hall Trust estate hosting weddings, conferences and other events.
---
When I first thought about writing a blog I was a little unsure of what to do or where to start!
There is nothing worse than staring at a blank screen hoping (praying) the words just type themselves.
After a little research it seems that the majority of bloggers advise writing your blog like you're talking to someone. Anyone who knows me knows I can talk for England, ha! So I thought this should (fingers crossed) flow (well…in a fashion).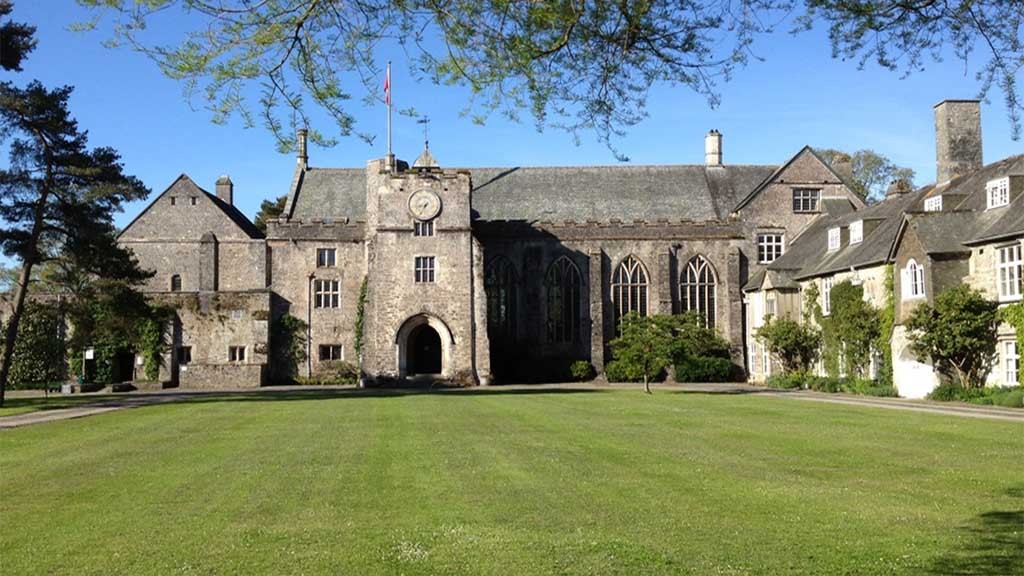 I started at Dartington Hall back in June 2014. When I first came here for my interview I thought "wow – this place is amazing, I really want to work here"… aaaand luckily enough for me I was successful and my journey began.
Dartington Hall is a really special place to work and not like any other venue I've ever worked at before. I feel so lucky to be working here. I love that Dartington is a Social Enterprise charity; the commercial enterprises generate funds which are reinvested. At Dartington Hall we do our very best to source things locally and put everything back in.
If that wasn't enough, Dartington Hall is full of rich heritage. Everywhere you turn there is a tale or a story to be told. Like me, people visit and fall in love with Dartington Hall. What's not to love?
Are you still awake? Just checking… I'll be testing you at the end! (Only kidding.)
I have many responsibilities as a C&E (Conference & Events) Manager and I had to hit the floor running as this was a brand new role for me.
One of the things I worked on was getting some more 'go-to' info and systems in place. Being the newbie, I remember thinking: where do I start? With this in mind I started to build and implement procedures with the help of my team. We're now all working the same way, from the same information, which has made a huge difference.
Things have come on a long way since then, like any new procedures I've had to tweak and change along the way. Hopefully, if we were to have a new team member now, they'd have something tangible to use from the off.
We know only too well that tastes and ideas are changing, so we're always thinking outside the box. We are continuously listening to our customers to improve our services.
We have a fantastic team who work together from the very beginning to the event day itself. We have a bucketload of enthusiasm and attention to detail to help each event run smoothly.
Dartington Hall is a unique place – but getting people to come here is only half the job – the rest is up to us as individuals.
Please let me know if we can improve our services in anyway or if you have some fantastic suggestions for us. We really do welcome your feedback.
Marie
Gallery: Dartington Hall's conference rooms
Upper Gatehouse
Upper Gatehouse