Following great feedback on our policy to allow dogs in The Green Table café, we're very pleased to now welcome them at our White Hart bar and restaurant too. Good news for two regular faces around the estate, writes proud owner, gardener Michael Record…
Many know that our beautiful estate and gardens are looked after by our staff – estate wardens, conservation warden and gardeners and a team of brilliant volunteers. What's less well known is that there are other 'voluntary' individuals who make their presence felt on the estate.
All these unpaid contributors ask is for a friendly stroke and a scratch behind the ears. Many of us would say that they contribute greatly to the ambiance of the place. Two such individuals are Marley and Penny who travel in to work daily with me. During breaktime the dynamic duo love nothing more than scampering around saying hello to various folk around many different departments and enjoy a good run off the lead in our dedicated dog walking area – namely Aller Park Field (opposite Space Studios) – during ground bird nesting season (March-July*). This provides over fourteen acres of wonderful dog walking facility with strategically placed dog poo bins so that owners have no excuse not to clear up after their four legged friends.
Cattle are grazed on much of the rest of the estate, which is why we ask owners to make sure their dogs are on a lead and that they shut gates after them to stop escapees. As the season progresses, so the grass grows, and our estate wardens Matt and Mark do a sterling job of mowing beautiful paths for walkers of both the two and four legged kind.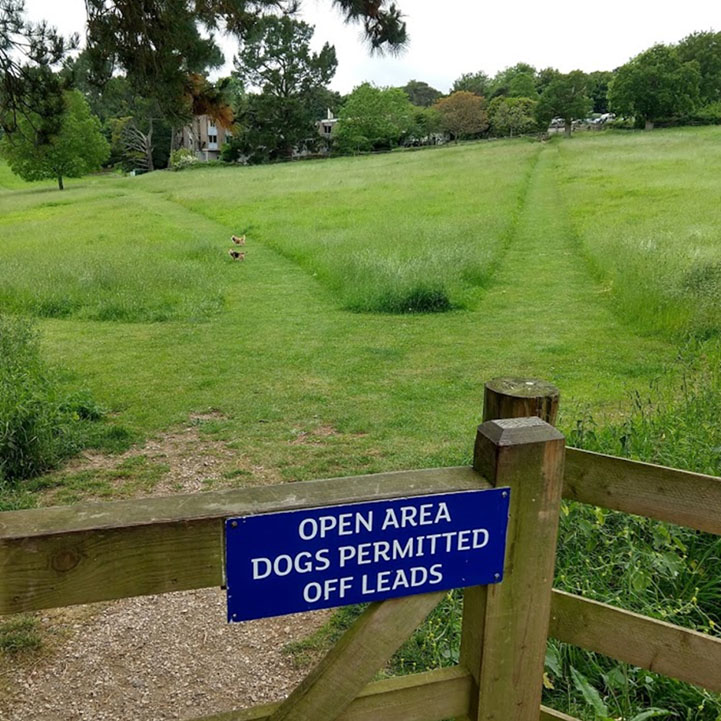 Although I make sure Marley and Penny only venture where they are both welcome on a short lead, they have advised me that they are now allowed to escort me across the courtyard – that's the area enclosed by the medieval hall buildings – to get to the White Hart's snug lounge area and paved outside area. Now my favourite tipple – Devonian cider or delightful Cornish stout Mena dhu – can be supped with my pups. Marley and Penny are of course teetotal.
Marley and Penny tell me they're not allowed on the Great Lawn or main garden, which is fair enough, as there's already miles of brilliant walking on the estates network of permissive footpaths to choose from. Not wishing to 'teach my grandmother to suck eggs', as they say – but please respect wildlife whilst walking anywhere on the estate, particularly during breeding seasons and respect the countryside in general, taking litter home etc.
You would think that life is non-stop fun and sounds a breeze for the two pooches, but Marley often finds it utterly exhausting wading through her emails and catching up on her social media feed. It's a dog's life.
No dogs were injured in the writing and picture taking for this blog and other dogs are available, but they won't be half as cute this pair.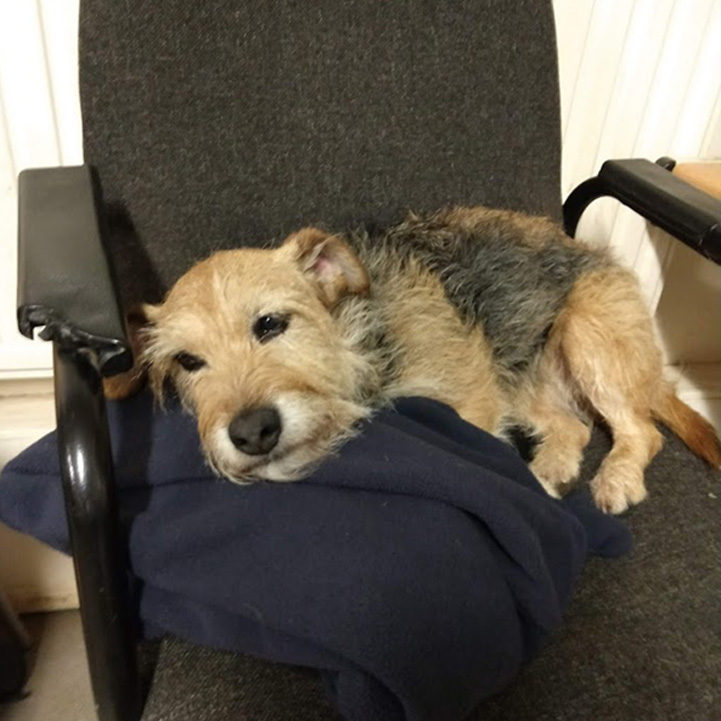 *From August – February, dogs can be off lead anywhere livestock are not present. During ground nesting season (March-July) dogs should be on lead everywhere except from the dog-friendly areas mentioned by Michael in this blog. Those areas are detailed in our dog information leaflet (pdf).