This week we are celebrating the launch of the first Accelerating Women's Enterprise (AWE) Making a Difference programme in Plymouth.
The first session kicked off with the 'Life Mapping' activity, giving participants the chance to gain new insights about how their life narrative has contributed to who they are and what matters most to them. Gaining new insights about oneself can help create an even more meaningful and bright future, whilst also cultivating the clarity and focus to make it happen! When was the last time you reflected on your life's journey? It can be a great way to understand how your experiences and learnings can add value to others.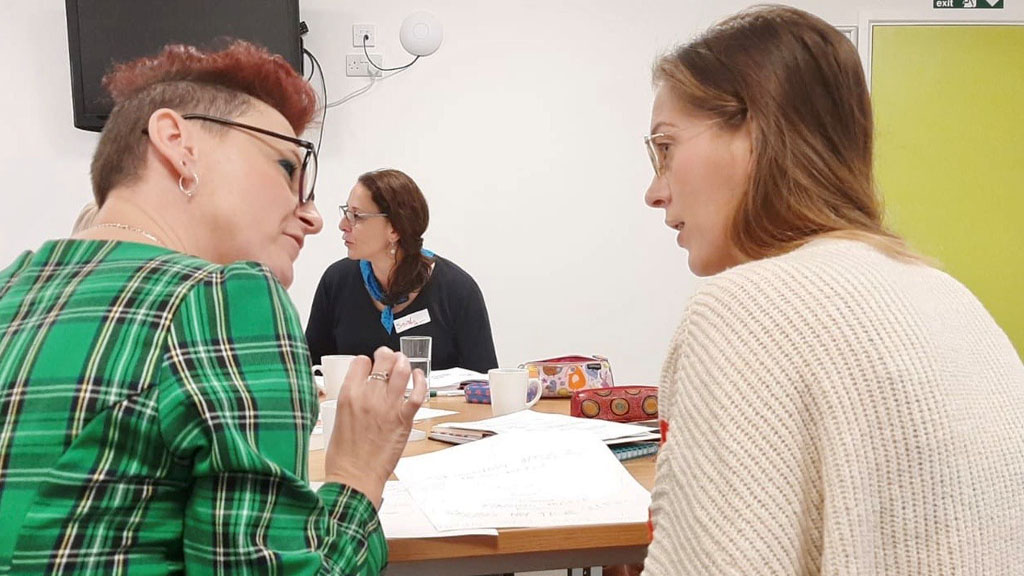 Participants also had the opportunity to hear from SSE Dartington fellow Hannah Sloggett of Nudge Community Builders in Plymouth, speak about how her and her co-founder, Wendy Hart, have successfully set up a social enterprise inspiring creative community regeneration through disused, underused and unusual community spaces, which local people can enjoy. There is so much we can glean from the experiences of other entrepreneurs. Who are you learning from on your project or business journey? Participants left the room feeling inspired to start their 21 day AWE Making a Difference Challenge. Follow us on Instagram to discover more about how these inspiring women are progressing with their social and community projects!
'The atmosphere in the room was buzzing and very collaborative. Max is an amazing facilitator, very confident – she holds the space very safely', said one participant.
Next week AWE Making a Difference participants will explore the meaning of their social purpose and how they can bring all their skills, passions and interests together to achieve their mission. They will also have the opportunity to hear from Kate Smith from Memory Matters, which is a community interest company set up by two nurses to provide therapeutic and support services for those living with dementia within society.
At the School for Social Entrepreneurs Dartington, we believe that social enterprise is one of the best ways to solve the world's biggest social and environmental problems. We encourage people from every background to test out their ideas to discover and innovate ways to meet the most pressing needs of our time.
If you are interested in finding our more about the AWE Making a Difference programme, please email kate.campell@dartington.org and she will be delighted to assist you with any questions that you might have.