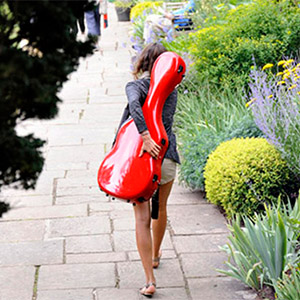 Dartington International Summer School and Festival is a four-week programme packed with courses, workshops and masterclasses aimed at undergraduate and postgraduate students, young professionals and amateur musicians. It also stages over eighty concerts performed by some of the most established musicians for members of the public to enjoy, right in the heart of Dartington's breathtaking estate.
Check out our blog each week in the lead up to and during the Summer School for festival highlights, news stories, behind the scenes gossip and interviews.
---
We are delighted that accordionist and clog dancer Amy Thatcher will be performing with the Northumbrian piper and folk fiddler Kathryn Tickell as part of Summer School 2016. But what is clog dancing and where did it originate?
Clog dancing is a type of folk dance in which the dancer's footwear is used percussively by striking the heel, the toe, or both against a floor or each other to create audible rhythms.
Watch: Come Clog Dancing Flash Mob, Newcastle-upon-Tyne (part of a BBC Four documentary)
---
It is thought that an early, and more simple, form of clog dancing began as far back as the 1400s. The term 'heel and toe' was first used in the 1500s, derived from the changes made to the clog when two separate wooden pieces were used for these parts of the shoe.
However, the origins of today's clog dancing lie in northern England, among the cobbled streets of 19th century Lancashire's cotton mills and coal mines, and pits of Northumbria and Durham. The clog was ideal for Victorian industrial workers as they were comfortable and cheap. The dancing began as a way to alleviate boredom of the hard lives of the Victorian working classes, and more practically, as a way to keep warm!
It was most common for men to dance, and around the turn of the century competing professionally in music halls became popular. Women also participated and later their dancing became popular in music halls too. Some performers would nail metal to the soles of their dancing clogs so that sparks would fly when the shoes were struck!
---