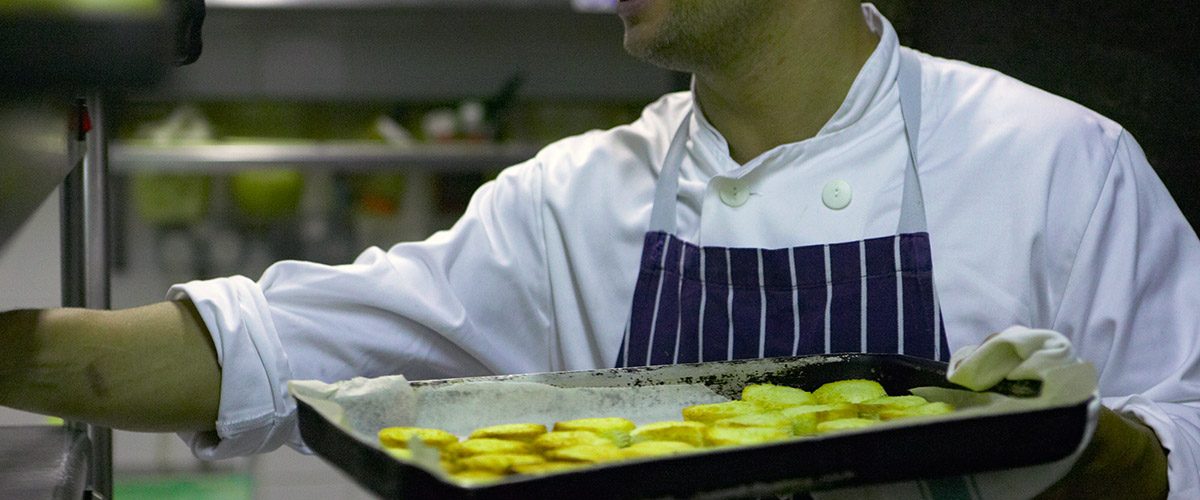 Dartington Hall is an inspiring venue and operates as a social enterprise supporting the charitable work of The Dartington Hall Trust. We are recruiting for a commis chef to work with us on a permanent basis. Variable hours are available including weekdays, weekends and evenings. Previous experience preferred at an entry level with understanding of food hygiene and food safety. You will be able to work well as part of a team, use your initiative to deliver a high level of food preparation and be able to commit to the team. The role is busy, physically demanding, hard work but rewarding with a great team in a great environment. You will be flexible, punctual, reliable and well presented.
To apply for this post please send your CV or completed application form to recruitment@dartington.org along with a Supporting Statement outlining the reason for your interest in the role and Dartington, and what you believe you could bring to the role. This is a key element of the decision making process so please take the time to put together the Supporting Statement as without it your application is likely to be at a disadvantage.
If applying with a CV, supporting statements are essential.
ABOUT US
We believe that big ideas can make the world a better place. So our beautiful estate is home to a community of people who nurture new thinking, encourage learning and debate, and work every day to inspire one another. There are many sides to Dartington and that's what makes our future so exciting. Come and be part of it.