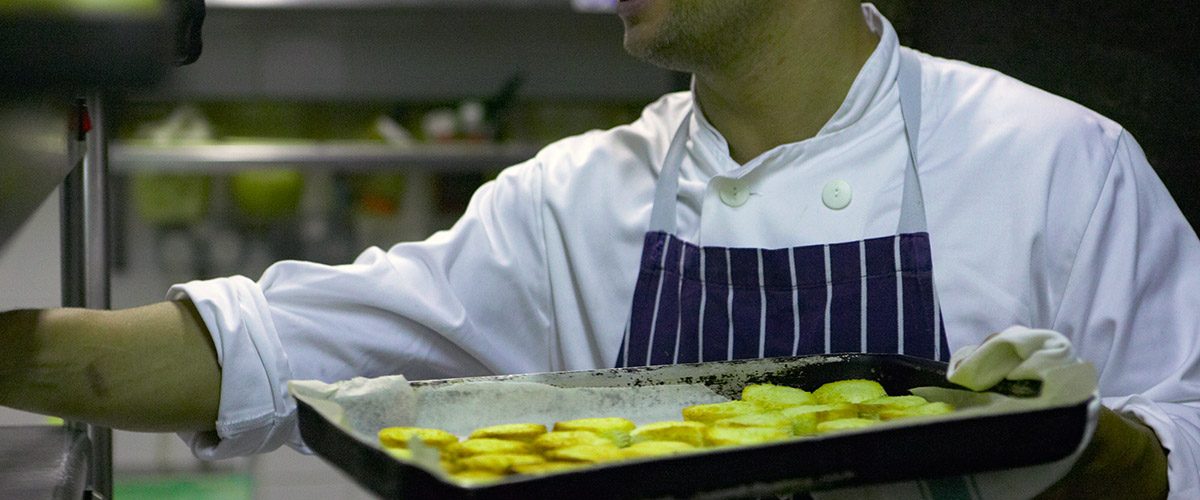 Dartington Hall is an inspiring venue; a social enterprise offering genuine customer service.
We aspire to deliver innovative, sustainable and creative hospitality that challenges industry standards whilst embracing the aims of the Trust.
As Commis Chef, you will support the effective and efficient operation of all kitchens within Dartington Hall, with the aim that they provide the highest quality of product, are cost effective, meet budgeted targets and achieve a regional and national quality profile. Your role will include food preparation and cooking under the direction of the Senior Chefs, routine cleaning duties and providing excellent customer service, while maintaining an awareness of food hygiene and health and safety.
You will have a keen interest in cooking and the hospitality industry and previous experience working in kitchens and customer facing roles. You will be comfortable working on routine tasks with minimal supervision, as well as working with the rest of the kitchen team to ensure high quality operation. You will also be able to demonstrate good organisation and communication skills.
The Dartington Hall Trust (Dartington) is a unique collection of charitable and social enterprise activities based around a 1200 acre medieval estate. Established by visionary philanthropists Dorothy and Leonard Elmhirst in the 1920s, today we welcome people from across the world to take part in our wide range of activities.  Dartington is many things to many people but one aim underpins everything; how we use our estate to stimulate new thinking and action to help develop a more sustainable, just and enriching world.
To apply for this post please send your CV or completed application form to recruitment@dartington.org along with a Supporting Statement outlining the reason for your interest in the role and Dartington, and what you believe you could bring to the role. This is a key element of the decision making process so please take the time to put together the Supporting Statement as without it your application is likely to be at a disadvantage.
Applications will be shortlisted as and when submitted.
[button link="https://www.dartington.org/about/careers/" target="1″ colour="Dark Blue"]Back to all Careers[/button]