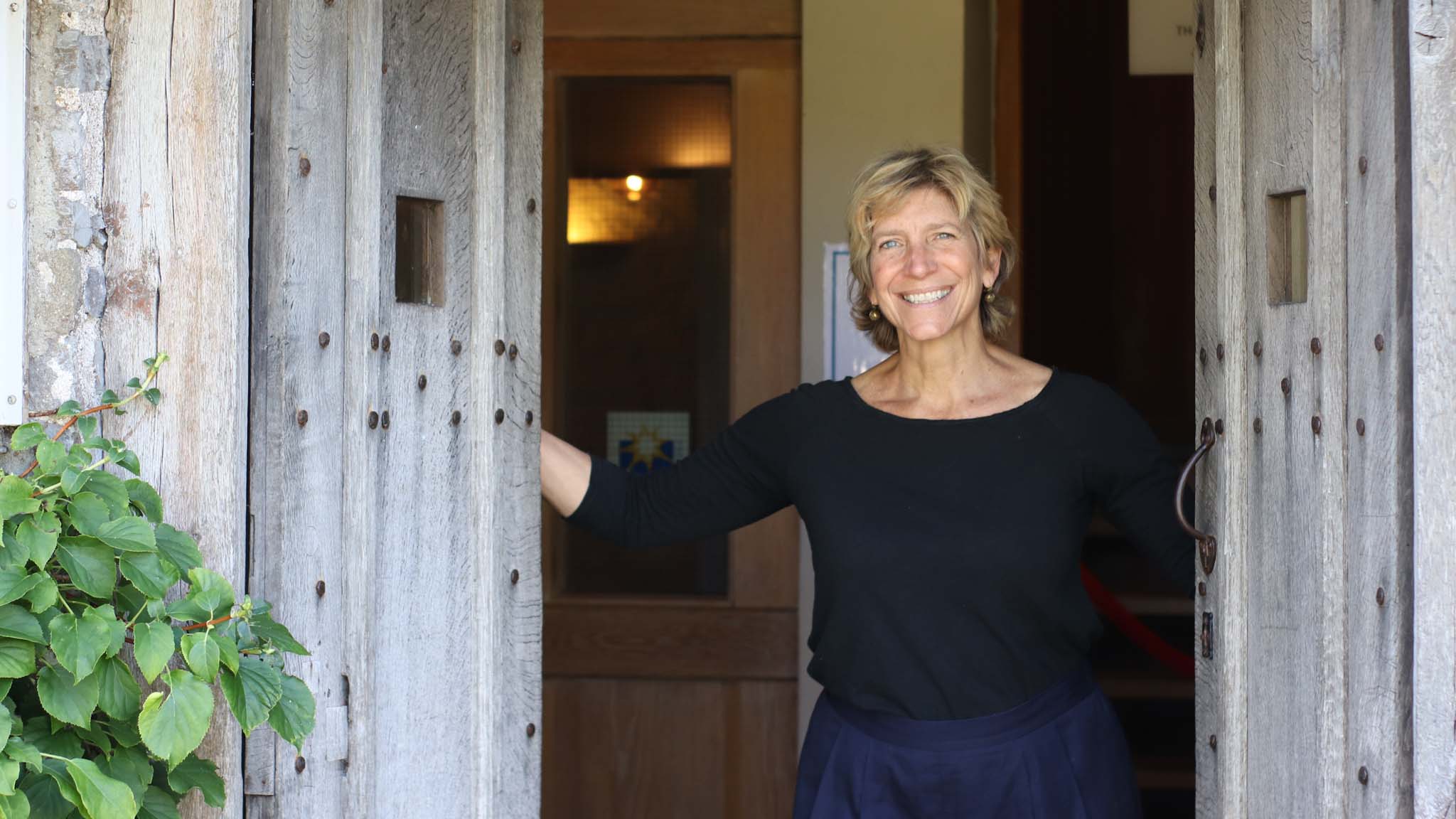 "Food has always been one of my favourite parts of the day," says Tara Vaughan-Hughes. "Any meal or snack is always exciting to me. 
"Food brings people together and makes everything better."
Bringing people together proved impossible for much of last year as Tara settled into her new role as our Food Lead.
Plans paused, she swung into action designing a suitable takeaway menu for The Green Table café as well as offering home-made freeze-able ready meals.
She also surrendered The White Hart restaurant kitchen and front of house staff to allow local chefs and caterers, who had lost income, to run their own three-day 'pop-up' events.
But now she is finally able to look to the future with Dartington Estate becoming a thriving food hub for Devon, bringing together growers and producers.
"I would like to cheesemakers, bread makers, and sausage makers here – even a vineyard," she says. "We have the space and we have the land.
"I think there are producers out there, who maybe just need occasional space or a storage fridge or perhaps health and safety guidance. I think we can facilitate all of this."
Many of Tara's food influences come from her native Vermont in USA, a county similar to Devon with a very rural population.
Never formally trained, she began cooking in restaurants driven by her desire to make people happy.
"I remember the first time I looked out and saw people enjoying the food that I had just made.  Everybody was smiling and talking and having a good time.  It was such an exhilarating sensation."
She also oversees food for students at the two colleges on the estate, Dartington Arts School and Schumacher College, both of which serve vegetarian food.
However she's keen to stress that other outlets on the estate cater for all palates.  For her, the quality of the food comes first, followed by the care that has gone into making it.
"I think people should eat whatever they want," she says. "I don't think there's anything such as good or bad food they need to make their own moral choices."
At home, she says she gets her beef from a Dartmoor neighbour who rears cattle on grass, without antibiotics, on a steep patch of land unsuitable for any other type of farming.
"I don't feel bad eating those animals but I would feel bad eating meat that came from a feedlot where they can barely move.  That's no way to live and no way to raise any animal.
"But I also know how to put a put a bunch of vegetables together and maybe some beans and make a really good vegan meal."
Her vision for a food hub is just one element of a bold strategy launched by new managing director Alan Boldon last year which has meant a rapid evolution of the student campus.
Schumacher College runs ecology-related short courses, degrees and horticulture programmes and later this year it will launch the first degree in the country to focus on Sustainable Food and Farming.
The newly opened Dartington School of Arts is flourishing and includes a range of courses including one which offers students a chance to study from an off-grid treehouse in Scotland.
As well as a number of new academics, new appointments have included Master of Wine, Justin Howard-Sneyd, who will lead a programme of events and short courses in wine culture and appreciation and, eventually, production.
In spring the Trust will launch a new four-season festival model which begins with 'Thrive', a celebration of food and crafts to mark our emergence from months of restrictions.
Tara says the event acknowledges the pleasure many of us have re-discovered in making and creating and she admits, when she is feeling stressed or tired, her kitchen is her happy place.
"I am not one of those cooks who chats away.  I like to focus on what I'm doing.  It's like meditation for me.   I reckon if everyone did that they'd be so much happier!"