We've been hard at work behind the scenes putting together a vibrant programme of events for Dartington's Music Summer School & Festival in 2022, and this week marks the launch of our courses, which are now open for you to browse and book.
After two years of pandemic life it's safe to say that everyone is hungrier than ever for the magic that is sparked when we gather to make music together, and we look forward to welcoming you back to Dartington in 2022 for a truly fantastic celebration.
Established over 70 years ago, the historic Summer School has grown an international reputation as a meeting place for musicians and listeners who come together to learn and play in a welcoming environment, against the stunning backdrop of the Dartington Estate.
The Summer School & Festival will take place over four weeks, from 23 July – 20 August 2022, with a mix of week-long courses, individual workshops and concerts. There is something for everyone, with classes for complete beginners, amateurs of all levels, and advanced programmes for bursary-assisted postgraduate students. There will also be an extensive programme of family-friendly events offered as part of the Festival concert programme, to be announced in the New Year.
watch: Themes and Highlights of Summer 2022
Each of the four weeks of the 2022 programme is based on one of the four elements.
Week One (23 – 30 July) focuses on water, and features a host of musicians who move fluidly between early and contemporary music. Highlights include a festive performance of Monteverdi's Vespers of 1610, written for the watery city of Venice, with Andrew Griffiths directing Summer School participants alongside members of Stile Antico, Fretwork and The City Musick. Legendary composer Gavin Bryars teaches composition, and leads a unique early-instrument performance of his iconic work Jesus' Blood Never Failed Me Yet, described by The Guardian as "one of the 20th century's great musical works".
The week also features celebrated tenor John Potter (Hilliard Ensemble, The Dowland Project) coaching lute songs, and another great British tenor, James Gilchrist, teaching masterclass students. Broadcaster and curator Fiona Talkington celebrates the written word in a special new course, as part of Future Sounds, the Summer School's writing and radio strand.
Week Two (30 July – 6 August) celebrates fire, with both baroque and folk music courses on offer. Acclaimed harpsichordist and conductor Laurence Cummings returns to Dartington to direct a performance of Handel's fiery biblical oratorio Athalia, with the Summer School choir and soloists performing alongside dazzling soprano Carolyn Sampson and countertenor Andrew Watts, and baroque orchestra of advanced students led by celebrated violinist Bojan Čičić.
Folk highlights include Rob Harbron (Leveret) and Miranda Rutter leading a playing course, and Ben See inviting singers to use their voices for change in protest songs, with The Nest Collective's powerful Fire Choir.
Week Three (6 – 13 August) celebrates the earth, with a new course in Deep Listening led by award-winning composer, performer and author Kerry Andrew. Highlights include a unique performance of Brahms' Requiem conducted by Alice Farnham, featuring a European folk band of the sort Brahms would have heard in the taverns of Vienna, led by innovative band ZRI.
The week focuses on chamber music for piano and strings, with a dazzling array of international soloists leading the teaching including Alexander Baillie, Max Baillie and Ivana Gavrić, and the art of song taught by celebrated soprano Mary Bevan and collaborative pianist Joseph Middleton. The acclaimed Brodsky Quartet also returns to celebrate its 50th birthday by delving into the fertile ground of Shostakovich's complete quartets, performing the entire cycle across the week, side-by-side with students.
Week three also sees the launch of a ground-breaking partnership with the RPS Women Conductors programme, with Dartington's famous conducting course open only to applicants who identify as women for the first time in its history. The teaching will be led by renowned conductor Sian Edwards and the RPS programme's founder Alice Farnham, who commented: "The conducting world has changed a great deal, and there is much to celebrate, but there is still work to be done. The gender ratio in the profession is still well under 10%, and this is a wonderful opportunity to help tip that balance. What better environment could there be for two weeks of focussed study than Dartington Summer School."
Week Four (13 – 20 August) focuses on air, with courses in jazz and experimental music, an emphasis on wind and brass instruments playing chamber music and big band repertoire. Sensational pianist and bandleader Peter Edwards leads the jazz course, London's iconic venue Café OTO guest curates a course in free improvisation, and Canadian new music specialists Quatuor Bozzini make a rare UK appearance to coach composers.
Highlights for singers include our Big Choir celebrating Vaughan Williams' 150th anniversary with a performance of his Five Mystical Songs alongside music by Imogen Holst, who had a key part to play in the Summer School's history; a gospel choir course led by favourites Black Voices; and a focus on the Hollywood Songbook with Sarah Gabriel. We also mark the 60th anniversary of electronic music pioneer Delia Derbyshire's visit to Dartington with a new course devised by composer John Matthias, while Soundart Radio hosts a course in experimental radio drama.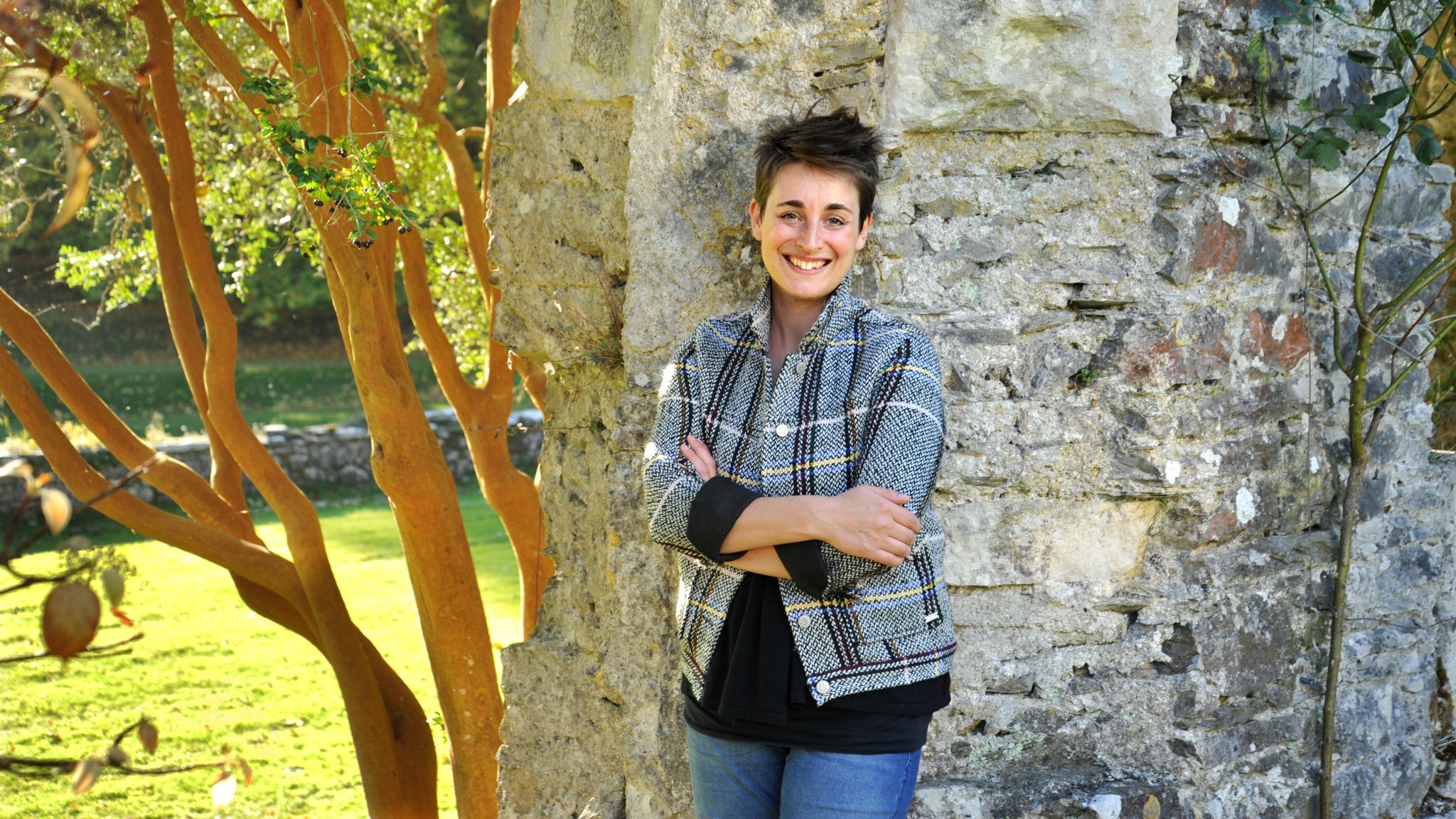 Sara Mohr-Pietsch, Artistic Director of Dartington's Music Summer School & Festival, said: "The last two years have made it clear just how fundamental music is to our collective well-being. After an incredibly moving – though much reduced – Summer School and Festival in 2021, I'm looking forward to welcoming back a vibrant community of music-makers and listeners to the beautiful surroundings of Dartington in 2022.
"Next year's programme will be an elemental celebration of the power of music. Some of the world's most exciting classical, folk, jazz and experimental musicians will be with us to teach our Summer School courses and perform as part of our Festival. We'll also be continuing to build on the success of some of our newer initiatives, with more family-friendly events and workshops, more outdoor activity, and new courses in writing, radio-making and composition."
How to Build Your Own Course Timetable
So, how do you book if you'd like to join us for a course? We're glad you asked.
Our 2022 website is now available for you to view; here you'll find the full course listings for all four weeks. We hope that our new-and-improved timetable will help you easily decide on the best courses for yourself, to get the most out of what's on offer at Dartington next summer.
Our Courses and Concerts Pass gives you full access to the programme for your chosen week, and this is the ticket option most people attending our courses at the Summer School choose. You can then build a personalised timetable based on your experience, confidence-level and interests, choosing up to three slots from more than 20 courses that are running every week.
All musical abilities are catered for, from absolute beginners to advanced postgraduate students. Our courses are colour-coded on our website into Vocal, Instrumental, Composition, Conducting and Future Sounds to make it easier for you to see what's on offer.
Within each category there are four ability levels (open for beginners, intermediate, intermediate +, and advanced), which you'll find details about in the course descriptions. We've given a general idea of what level you should be for each course, but this doesn't always correspond directly to ability or confidence, so please use your own judgement when deciding which course is right for you. The majority of courses have no selection process, but our advanced courses do and require the submission of supporting materials.
Bookings can be made via our online Booking Form. Once your form is submitted, we will review your booking requests against our availability, before contacting you to arrange payment and confirm details. All participants, both new and returning, should complete this form in full. If you're not yet sure which courses or accommodation you wish to book, take some time to explore our programme.
A Note About Bookings
Under normal circumstances, we would love to be able to answer your phone calls about the Summer School and your booking. However, in line with the current government guidance, the Summer School Team are working from home until further notice.
This means that our phone lines are currently closed and bookings can now only be done online via our booking form. (We are also unable to check voicemails on a regular basis). Please send us any questions you have to summerschool@dartington.org and we'll endeavour to respond as quickly as we can. The current situation also means that we are encouraging payments by bank transfer, rather than by card over the phone.
We recognise that some of you will need to talk to someone directly, we understand how important that can be. We are therefore going to arrange for an individual team member to go into the office to access the phones for a limited number of days before Christmas. If you'd like to request a call, please either fill in our REQUEST A CALL FORM or email summerschool@dartington.org, with the subject line 'REQUEST A CALL'.
As ever, we're grateful for your understanding and hope to be back on the phones early in the New Year. We can't wait to welcome you to Dartington for a wonderful summer of collective music-making, and in the meantime wish you a wonderful festive season.