Since publication, this project has progressed and some of the below information may be out of date.
[button link="https://www.dartington.org/our-work/our-land/conservation/queens-marsh/" target="1″ colour="Dark Green"]Find out more about our Queen's Marsh restoration project here ⇒[/button]
---
The Dartington Hall Trust is conducting a feasibility study into the restoration of Queen's Marsh field, made possible by the generous support of a Natural England Higher Level Stewardship (HLS) grant.
The study will explore how best to restore a former tidal creek where Bidwell Brook joins the River Dart near Dartington. The reclamation would seek to enhance wetland habitats for wildlife, and enhance public enjoyment of the area.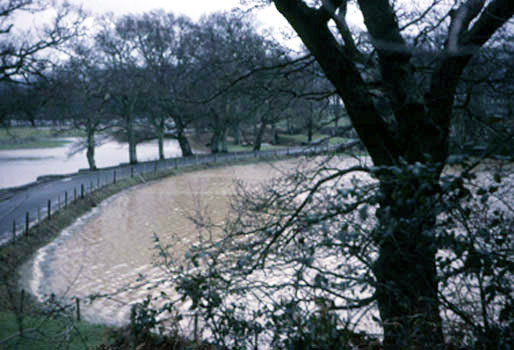 In particular, Dartington is keen to increase the botanical interest of the meadows, exploring ways of improving the habitat for wetland birds, otters, fish, amphibians, invertebrates and bats. It would also like to explore the potential for installation of bird hides, viewing platforms and interpretation boards.
Following a tender process, a team of ecologists, fisheries scientists, hydrologists and land/catchment managers has been appointed to assess the site and report by December 2015 on the best option to restore the wetlands. The project team is led by the Cornwall and Devon-based West Country Rivers Ltd (trading arm of charity West Country Rivers Trust), working with the Environment Agency, Natural England and environmental and hydrological scientists from Thomas Mackay Ltd.
Once the feasibility is completed, we will be looking for future opportunities to engage the community. It is hoped that the project partnership will then be able to act on the results of the study using funding from the Environment Agency to restore it as a wetland in 2016-17.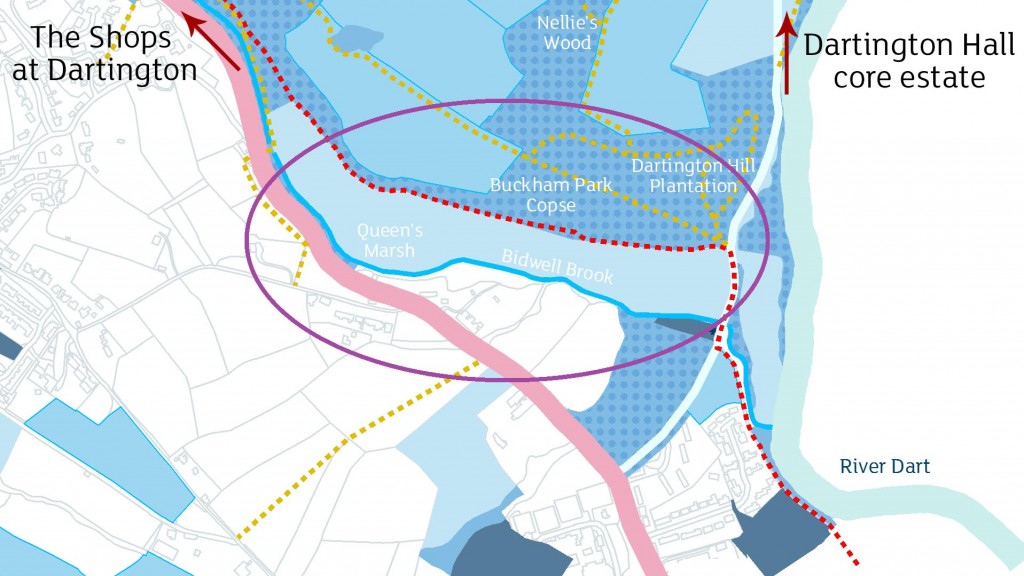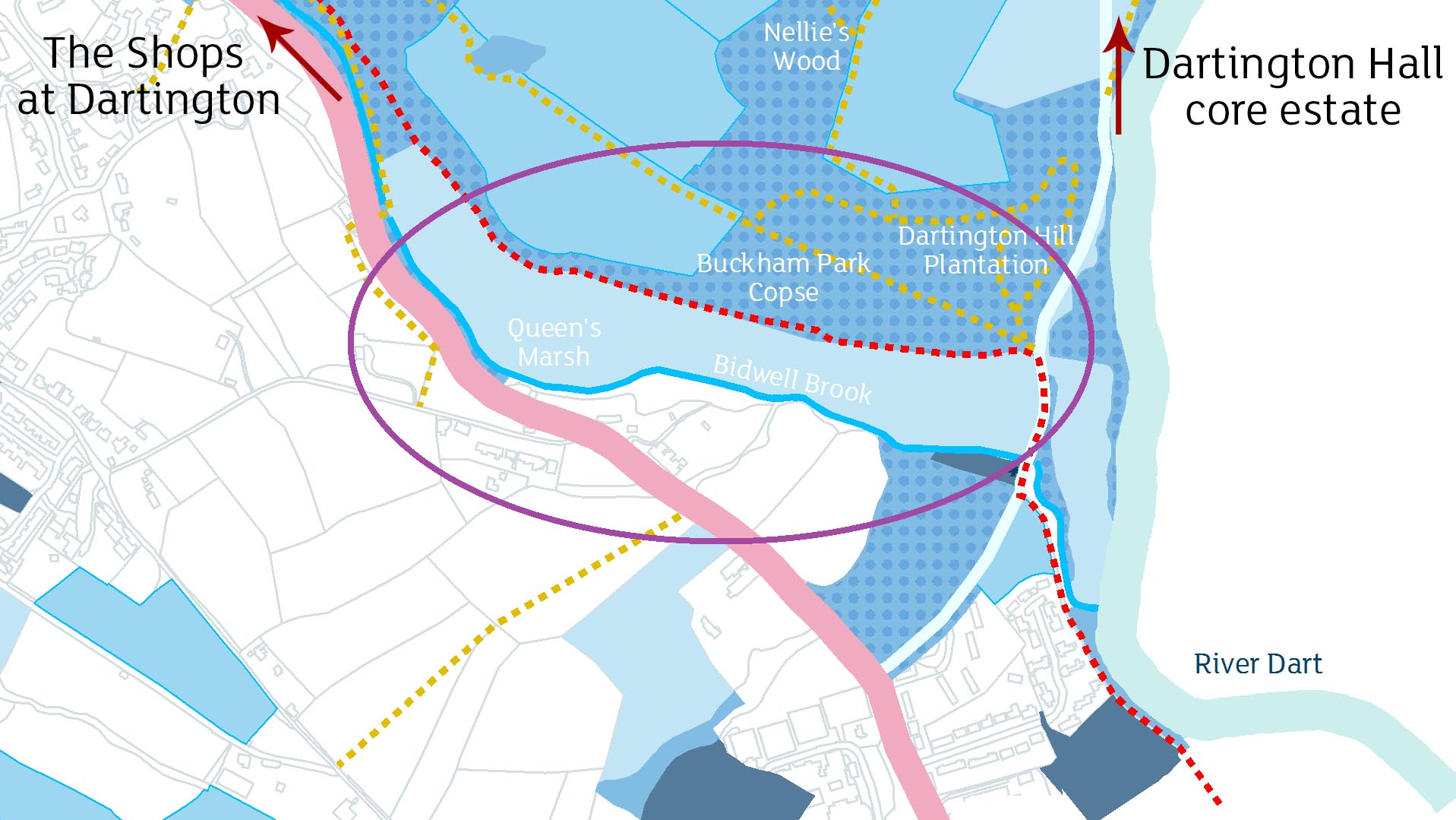 Upstream on Bidwell Brook, a second collaborative research project led by Plymouth University (IMIXSED project) will be looking at land use and river sediment to explore how Queens Marsh is connected to the wider landscape. This is part of an EU funded project to develop tools to manage soil erosion for global food and water security in which visiting Tanzanian and Ethiopian scientists will test techniques to be applied overseas.
The tidal connection between the river and the marsh was lost after the installation of Totnes Weir during the 17th century. Bidwell brook is largely now disconnected from the adjacent flood plain. The site was designated a Country Wildlife Site in the 1970s, but since then its biodiversity value has significantly reduced.
---
Have you seen interesting wildlife at Queen's Marsh, either now or in the past? And do you have photographs of standing water in the field? Or perhaps you even know of a drawing or painting of the former tidal marsh? We'd be extremely grateful if you were to share such memories and images with the team so they can build up a picture the wetland former status to guide their restoration work. If you can help, please contact info@dartington.org