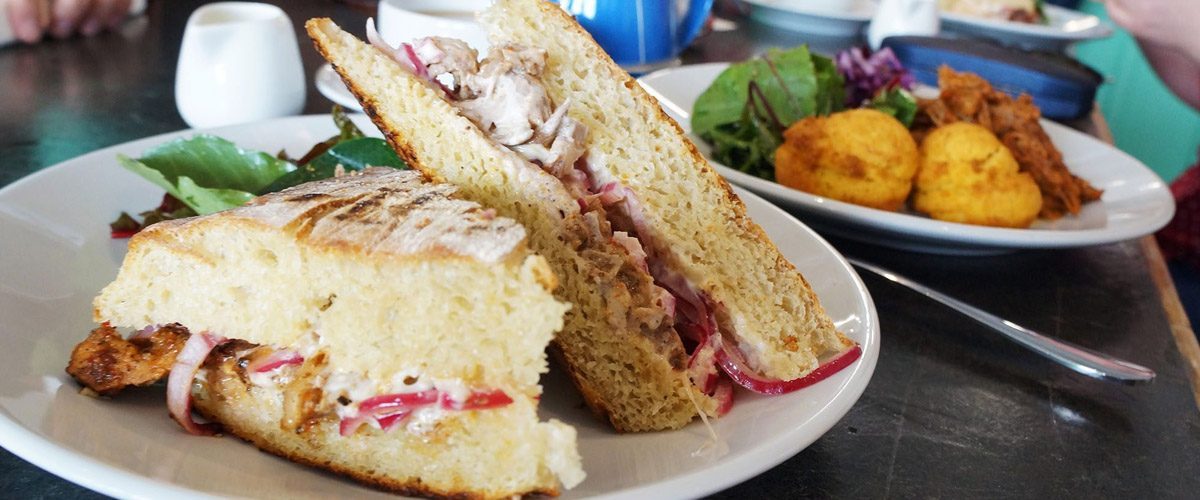 About us: The Green Table is situated in the heart of the beautiful Dartington Hall Estate, which was founded by Dorothy and Leonard Elmhirst in 1926. Our mission at the Green Table is to maintain a cafe that is pleasant, welcoming and beneficial for the customers and staff alike, so our open plan kitchen is light, friendly, and untraditional, with shared duties (line work, prep, cleaning, ordering, etc) and cooperative creative responsibilities (including menu planning and recipe development).
We also have benefits which include up to 6 weeks' holiday (pro rata, including bank holidays), sick pay, and pension, as well as 25% discounts throughout Dartington. And because we believe in Dorothy Elmhirst's vision of a 'many-sided life', we offer the opportunity for continued training in your interests, including but not limited to cooking skills. Plus, there's delicious food.
About you: You should have a minimum of 1 year experience in a professional kitchen environment, be willing to work hard (we're very busy!), and be able to follow recipes. It also helps to have a healthy curiosity about food and interest in sustainable food supplies. We do not require you to create your own recipes for the cafe, but we hope you will want to!
The Dartington Hall Trust is a remarkable, many-sided organisation with a fascinating history and significant future potential. We have a progressive tradition of using our 1200 acre estate to stimulate and nurture new thinking and activities that can help to improve the world we live in.  Dartington continues to forge a path that seeks to explore both individual disciplines such as learning, arts, agriculture, enterprise and social justice, and the broader notion of how they can be brought together to help create more fulfilling lives and a better society.
To apply for this post please send your completed application form to recruitment@dartington.org along with a Supporting Statement outlining the reason for your interest in the role and Dartington, and what you believe you could bring to the role. This is a key element of the decision making process so please take the time to put together the Supporting Statement as without it your application is likely to be at a disadvantage.