ReStore is the latest addition to The Shops at Dartington: a social enterprise breathing new life into second-hand furniture.
GALLERY: Browse the furniture on offer and take a sneak peek at the ReStore workshop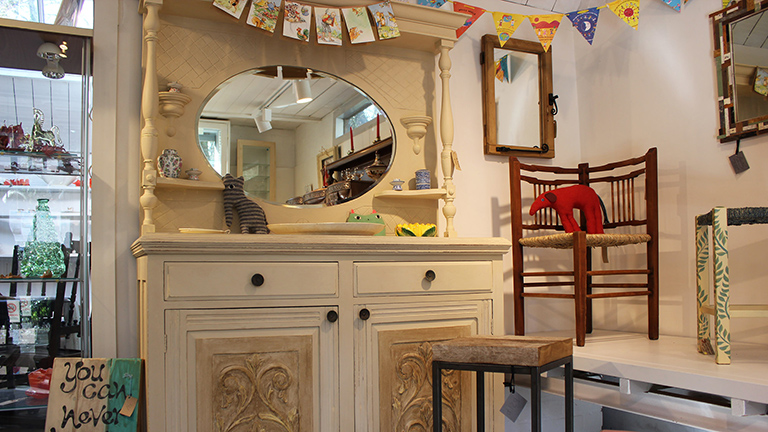 Based in the old Dartington Pottery shop, Restore rediscovers, rejuvenates and recreates home furnishings, as well as selling the work of local designer-makers who work with reclaimed materials.
In doing so the store reduces waste by salvaging and repairing pieces that would otherwise be thrown away – and at the same time, provides a space for training and sharing skills.
The project is also looking for volunteers to help bring second hand items back to life. There's plenty to get involved with, from repairing and painting up old furniture in the workshop to re-creating bric-a-brac and scrap materials in our craft room.
"Everyone is welcome to be involved with ReStore, no matter what your skill levels are or how creative you think you are", said project co-ordinator Adrian Porter.
"There are around a dozen volunteers at the moment so you'd be joining a diverse team and it's a great opportunity to meet new people and develop your skills."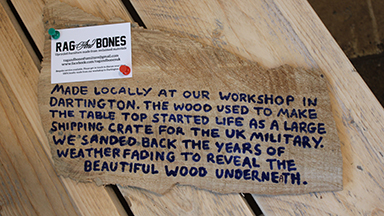 Jobs could include repairing and painting furniture pieces, manning the shop or working in the craft studio on upcycling materials into craft items for sale.
The project is also looking for assistance with developing its social media presence, along with fundraising and promotional activity.
If you fancy learning new skills or having a go at improving some of your own furniture, ReStore is about to launch a series of workshops to help you rejuvenate forgotten treasures.
"We plan to offer workshops on furniture prep and painting, upholstery, up-cycling clothes, making mosaics and more" said volunteer Mel, "but we'd also love to hear any other ideas people may have". ReStore also welcome donations of furniture, tools, paint and craft materials.
If you want to find out more or simply browse the highly affordable furniture on offer, the project will be hosting an open day on Saturday 8 March, 10am-4.30pm.
Visitors will be able to see workshop and skill-sharing activity going on, and take advantage of a trial scheme called Repair Cafe by bringing along small pieces of furniture and other items needing repair. A small group of experts will be on hand to see if these items can be brought back to life.
Also find out how to take on the 'Upcycle Challenge', the project aiming to discover the best example of local upcycling – or if you prefer simply enjoy thinking about it over a coffee and a cake, all are welcome.