This blog was written by someone who has since left Dartington Hall. It's still available to read because we love their work and the content of the blog is still relevant today, but you won't be able to comment underneath. For general information about our charitable work,
head over here
.
We've been keeping people up to date with our developing plans for Queen's Marsh for what feels (to me anyway) like eons while we've established what we should do, how we should do it and what we can actually afford to do.
Until recently, we had hoped to raise sufficient funds to deliver the entire planned project this year, but alas that is not to be – but that just means opting for Plan B, which is delivering the work in stages.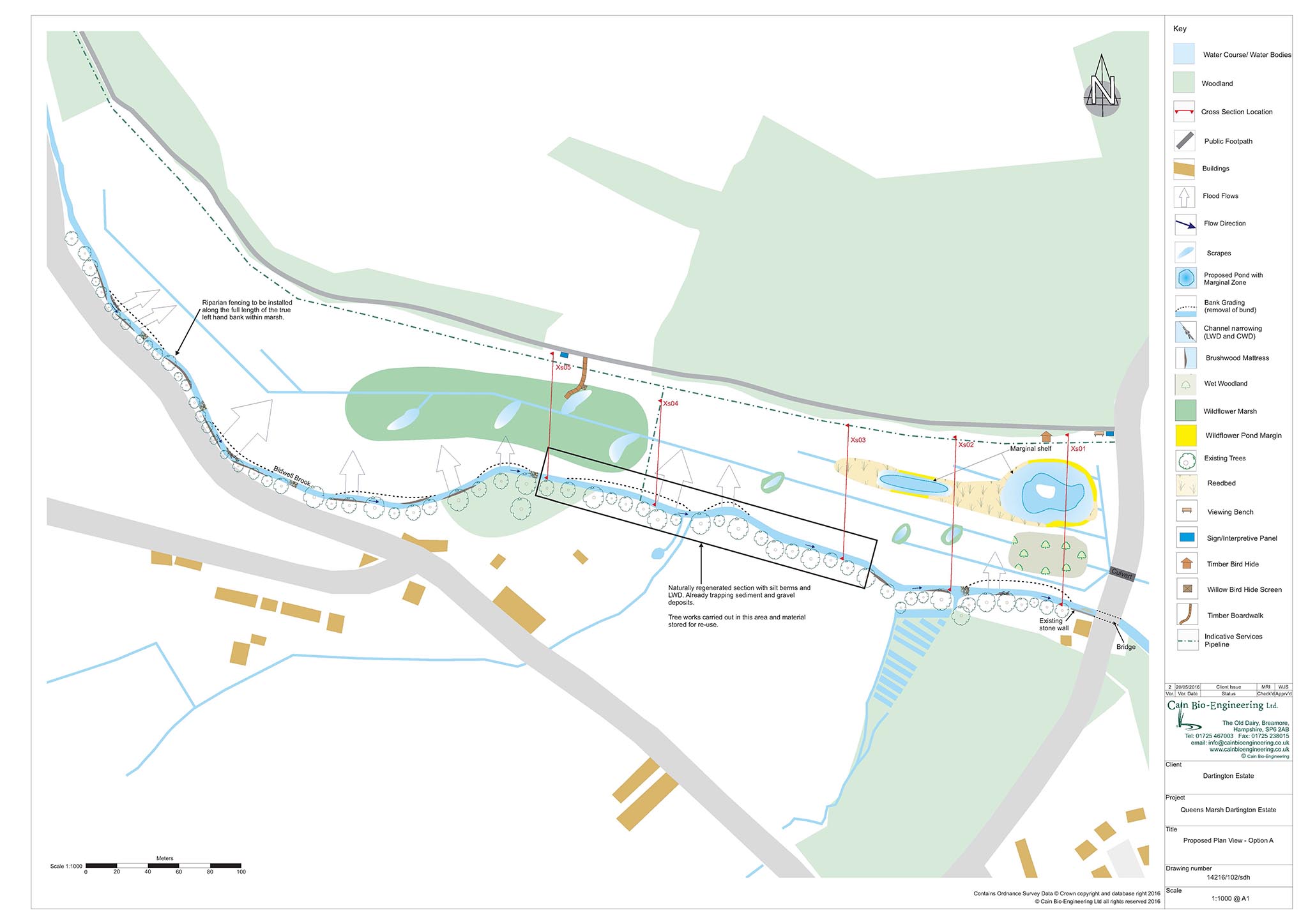 So this year we shall commence with all things that involve using a digger, in order to create the fundamental structure for reinstating the entire 7 hectares of Queen's Marsh field as a wetland and also to reduce some of the potential future flood risk (the risk that relates to the structure of the brook and the field, not the risk that relates to climate change).
We'll be digging out two ponds, seven scrapes and regrading the bank of the Bidwell brook, repairing the impact that historic dredging has had in building up the bank and making it easier for water to flood into the full length of the field rather than rush downstream or towards the houses on the other side. As well as increasing the functional capacity of the field to hold water the ponds will provide year-round habitat – and regrading the Bidwell's bank to a more natural state will also make it much more useable by wildlife as well.
Having tendered for the work, we've now commissioned a local company called Landmarc to deliver this stage of the project. They come very highly recommended and we're looking forward to working on this with them.
The work should begin in June and could feasibly complete within a month but it will be up to the weather as to whether it does or not. Landmarc will only be able to work in the field when conditions are dry enough so if it's a wet June then work will have to be postponed in response to conditions in the field. We're not on a strict deadline so we have until the end of September to complete this phase and hopefully the summer won't be so bad as to prevent that (touch wood).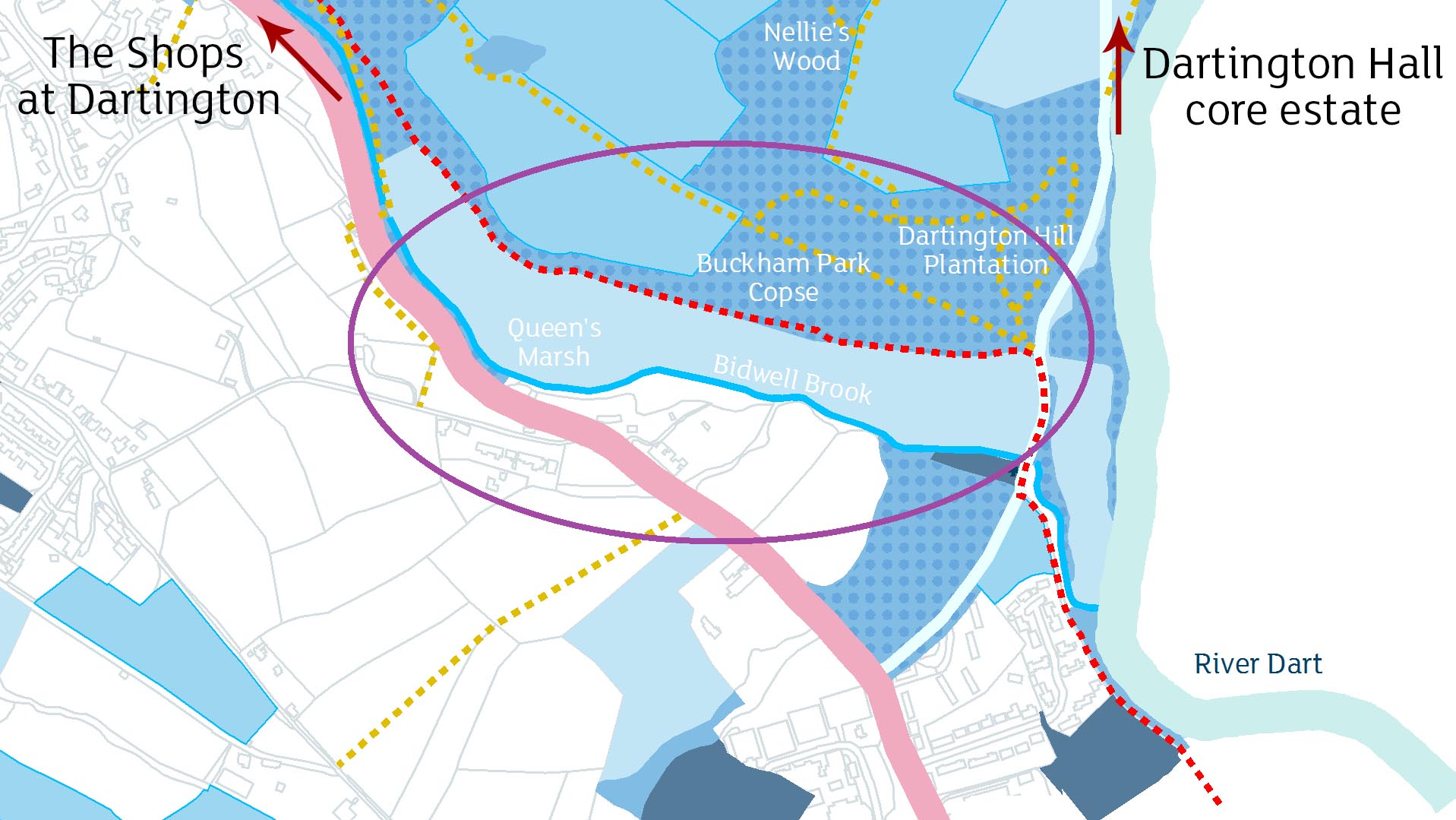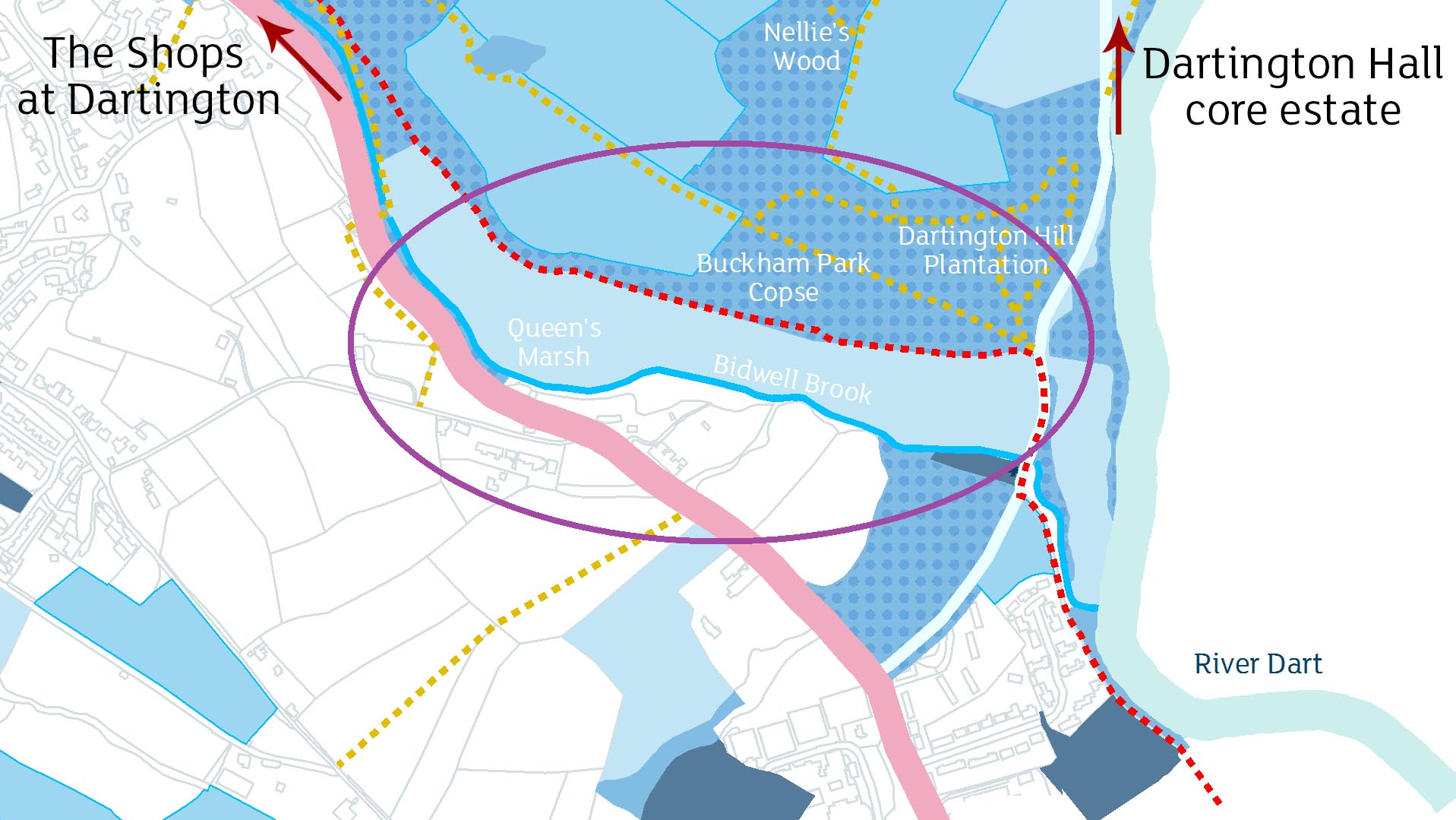 Landmarc will primarily be excavating soil from the field to create the ponds etc. and this soil will then be re-homed in one of the old quarry sites, slightly further up the cycle path from Queen's Marsh. This will mean heavy machinery crossing the cycle path on occasion but there will be health and safety measures in place to protect both people and wildlife during this process and further signage will go up closer to the time.
We'll keep you up to date with how work progresses through this website, our e-newsletter, Facebook and Twitter accounts but if you have any questions or you'd like to make a donation to help the project along please feel free to email me at harriet.bell@dartington.org.
Harriet
---
Find out more about our Queen's Marsh restoration project here ⇒