A Celebration of Bach: Duo Dorado
Details
Venue St Mary's Church, Totnes
Running time 120 minutes
Prices
Advance tickets £13 and Under 18s £5
On the door tickets £14 and Under 18s £5
Suggested age guidance 10+ years
Full details on booking and visiting

Next date 9th March 7:30 pm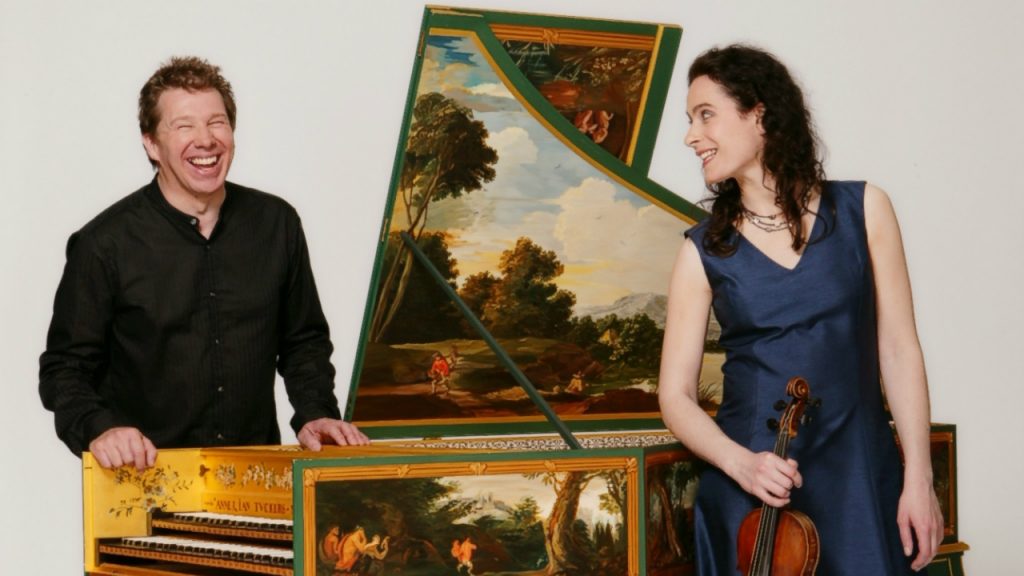 This concert is part of the Totnes Early Music Society Season 2018/19. Celebrate the wonderful music by J.S.Bach for violin and harpsichord with an outstanding pair of musicians!
Some glorious music from the composer described in his day as 'the Miracle of Leipzig', From violin sonatas with basso continuo to solos for each instrument, this wide-ranging programme includes the great Sonata in A major for violin and keyboard, the beautiful G major Basso Continuo Sonata, and a highlight from The Art of Fugue.
TEMS is thrilled to bring Hazel Brooks (baroque violin) and David Pollock (harpsichord) back to TEMS after a ten year gap. They have performed extensively in the UK and beyond, and their current project exploring 17th century English repertoire has led to some ground-breaking recordings, the latest being The Unknown Purcell for Chandos. See: www.duodorado.co.uk
This is the fifth concert in the new season from Totnes Early Music Society (TEMS) – see below for further concerts in this series. TEMS Members save at least one third on ticket prices: for more information see totnesearlymusic.org.uk.
Visiting Dartington Hall
At our 1,200 acre estate, based in South Devon, there's plenty to explore – from the natural beauty of the grounds, to our visitor attractions and year-round events programme. You can also make a stay of it with our historic hotel or campsite, and enjoy award-winning food and drink in our cafes and restaurants.
About us
Dartington is an old place with a new story.
The Dartington Experiment began in 1925 and was based on the idea that humans are many-sided – and how we need environments that encourage our whole being to flourish, in connection with nature and each other.
This idea is as true today is it ever was.