7.30pm, Friday 25 November 2022
Great Hall, Dartington Trust, South Devon
£18. Members discount applies automatically at checkout
About this event
Loosely connected to the world of jazz but realistically inhabiting her own realm, the celebrated and award-winning singer, violinist, pianist and songwriter Alice Zawadzki, presents her trio with two of London's most distinguished musicians, Fred Thomas (multi-instrumentalist) and Misha Mullov-Abbado (double bass). In recent years Alice has gone on to receive international acclaim not only for her distinctive voice, but for her craft as a composer and songwriter.
This concert will feature songs from her latest album, Within You Is A World Of Spring ("a cornucopia of delights"- Jazzwise Magazine UK), her debut album China Lane ("a genuine original" – The Guardian Newspaper), as well as her trademark multi-lingual settings of European folk songs, sitting somewhere between the pith and pathos of folkloric music, spacious jazz-electronica, and classical lyricism. Alice's rich musical background and "whimsical hyper-creativity" (MOJO Magazine) draw upon her early exposure to New Orleans jazz and gospel, an extensive classical training as a violinist, and a continuous exploration of improvisation, poetry, and folk music from diverse traditions, "all propelled in a voice of velvet suppleness and gutsy emotional power" (The Arts Desk).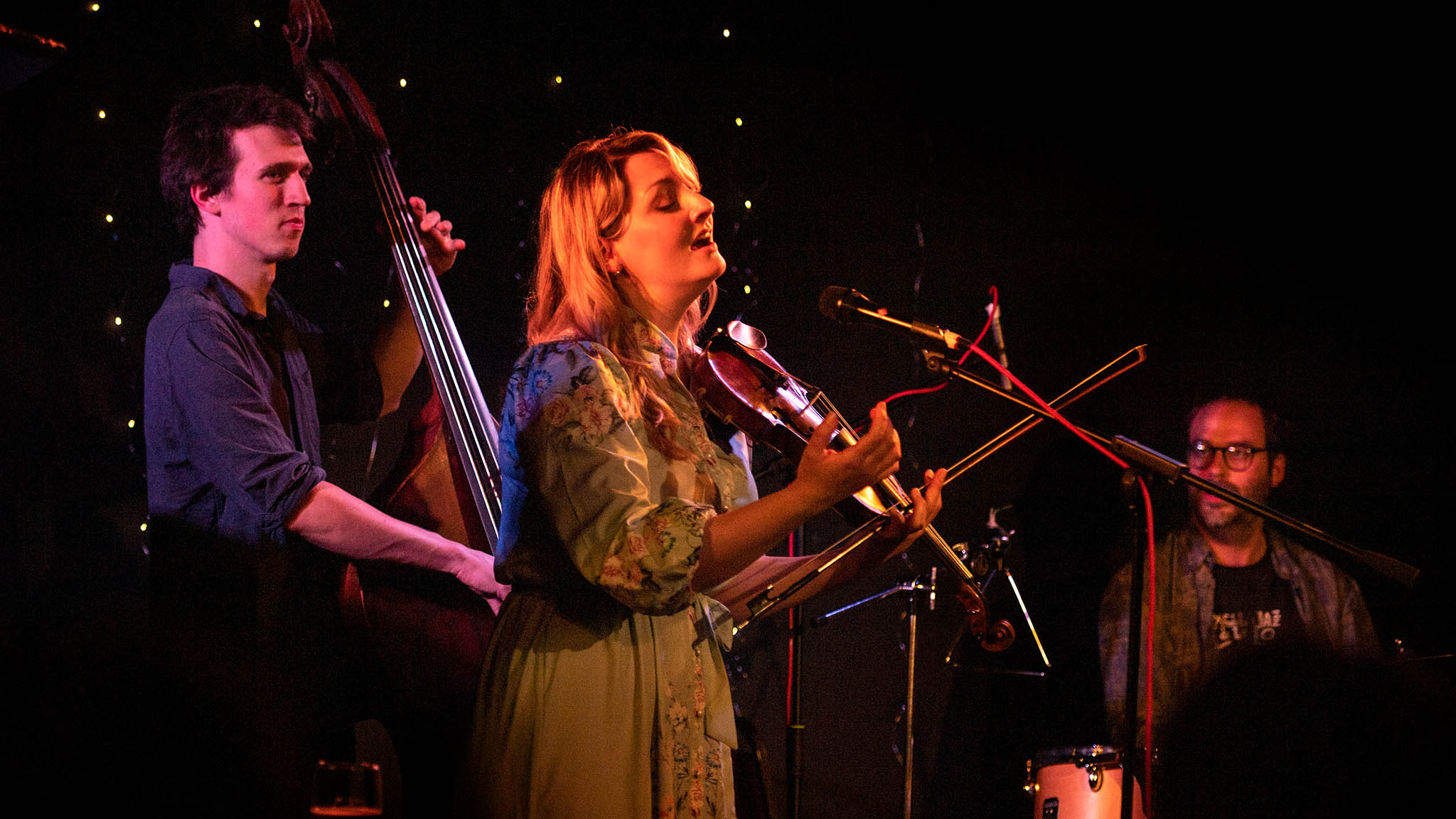 She has performed both as a soloist and as a collaborator throughout Europe, the United States, Canada, Brazil, Argentina, Russia, Turkey, Japan, and Taiwan, in a unique career and "with remarkable confidence, she brings a decisive stone to the never-ending construction of a third stream between jazz, and contemporary classical music, without ruling out the aesthetics of rock and intelligent pop-music…it is not far from Joni Mitchell but with a European imprint which gives all its singularity to very seductive music written and arranged with real talent" Culture Jazz (France).
Alice Zawadzki's trio sees the reunion of three musicians whose clear synergy is the result of almost a decade's work together, drawing upon and celebrating the increasing successes and singular abilities of its members – Fred Thomas, whose recent exceptional solo album for ECM has received 5 stars from Gramophone Magazine, and Misha Mullov-Abbado, whose continuing stature as bassist extraordinaire and composer has garnered commissions from the BBC Concert Orchestra. Expect chamber jazz and folk at its most luminous, thoughtful, and quixotic.
"She is a genuine original" The Guardian (UK)
"Zawadzki's enormous talent is bursting at the seams. An exceptional world class singer." Written In Music, (Netherlands)
---
---
Offer: Special rate for Dartington Members
Dartington Members will receive a 10% discount, applied when they log in during the checkout process. For more information about Membership,
click here
(opens in new tab).
Related Events
View All Live Arts & Music