Archetypal Geometry - Foundations for a New Consciousness
An experiential journey into the deepest foundations of geometric unfolding
BOOK NOW
Every Wednesday from 6-8pm GMT, 9 November – 14 December (6 sessions)
About this course
"…it is mathematics, and particularly projective geometry, which is adapted to lead human consciousness out of its present severance from the life of nature and upward to a participation therein that is at once old and new" – Owen Barfield
The Great Turning is upon us. A new world, a new consciousness is emerging. Over the last 2000 years, the Euclidean/Cartesian framework has become the dominant lens through which we conceive of space and the forces active within it. This way of thinking has served to reinforce our feelings of separation and disenchantment with the world around us, and we are witness to the consequences of this in the social and ecological crises facing us today. Unless we deconstruct, and de-centre this "old" way of thinking and perceiving, we will never be free from it.
Surprisingly, this has already happened, though few are aware of it. Beginning with the artists of the Renaissance and their discovery of linear perspective, and more thoroughly by mathematicians of the 19th century, the development of non-Euclidean geometry called "projective geometry" revolutionized our fundamental understanding of space.
Despite the central importance for both Einstein and the birth of general relativity, and Paul Dirac's ground breaking contributions to quantum physics, projective geometry has remained obscure to larger audiences due to the specialized, abstract language of mathematics, and its profoundly significant ideas have yet to be fully appreciated outside of physics.
Drawing on the inspiration of projective geometry and the work of Owen Barfield, Jean Gebser and Rudolf Steiner, this course seeks to remedy this lacuna. Through a combination of guided constructions and discussion, we will delve into the deepest foundations of geometry, and loosen the grip Euclidean and Cartesian thinking has on our conceptions of space.
The experiential approach offered on this course involves no measurements, calculations, equations or formulas, and so no prior knowledge is required. This approach explores the geometry of process, not of form. Because one must be creatively present to the geometric becoming in order to see it, this course cultivates a participatory consciousness. The quality of thinking developed through the practice of this geometric approach is closely connected to, if not identical with, systems, holistic, and ecological thinking, and as such has far-reaching implications in nearly every field of human endeavour. It is a kind of consciousness yoga, both meditative and therapeutic.
Outline of Topics:
Loosening the foundations of our previous forms of thought
Encountering infinity and the limits of our thinking
Fundamental ideas in the history of projective geometry
The nature of space and the spaces of nature
Required Materials
Paper, mechanical pencil, coloured pencils, straight-edge ruler and compass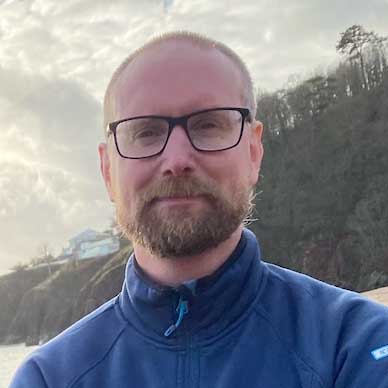 Troy Vine
Troy Vine completed a PhD in particle physics at University College London with research undertaken at the Fermi National Accelerator Laboratory, near Chicago. He is currently doing a PhD in philosophy at the Humboldt University of Berlin with a thesis focusing on methodology and ontology in the colour investigations of Descartes, Newton, Goethe and Wittgenstein. He is also an Associate Researcher at The Field Centre, near Stroud, England and a translator and editor of studies in holistic science.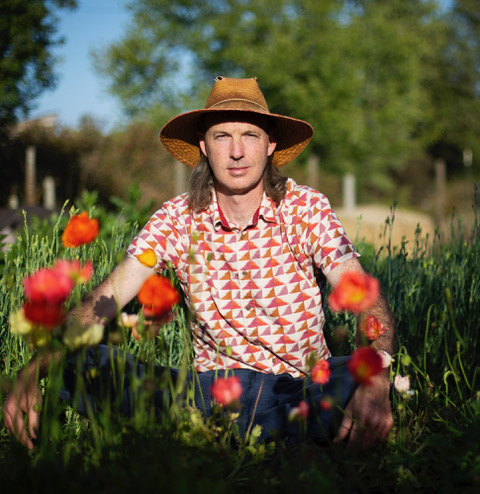 Jeremy strawn
Jeremy Strawn is a philosopher, teacher, farmer, and geometer. Since 2007, he has been guiding high school students and adults on journeys into the vast geometric landscape beyond the confines of mainstream thought.
---
---
Offer: Special rate for Dartington Members
Dartington Members will receive a 10% discount, applied when they log in during the checkout process. For more information about Membership,
click here
(opens in new tab).
Related Events
View All Schumacher College Short Courses