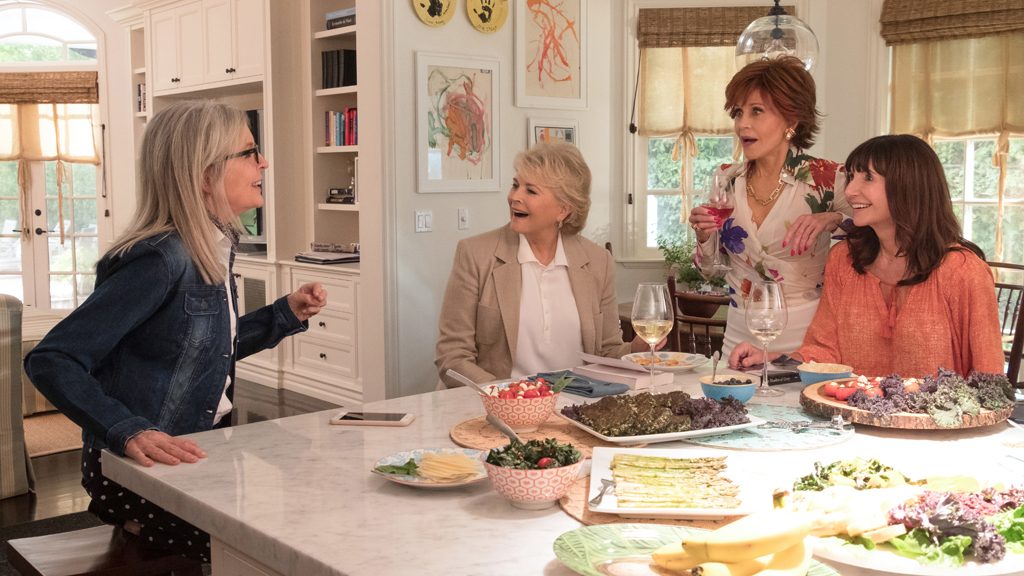 Running time 120 minutes
Cast Diane Keaton, Jane Fonda, Candice Bergen, Mary Steenburgen, Don Johnson, Andy Garcia, Richard Dreyfuss
Director Bill Holderman
Full details on booking and visiting

About this event
Diane (Diane Keaton) is recently widowed after 40 years of marriage; Vivian (Jane Fonda) enjoys her men with no strings attached; Sharon (Candice Bergen) is still working through her decades-old divorce and Carol's (Mary Steenburgen) marriage is in a slump after 35 years.
These four lifelong friends find their lives turned upside down when their book club tackles the infamous erotic thriller, Fifty Shades of Grey. From discovering new romance to rekindling old flames, they inspire each other to chase pleasures that have hitherto eluded them.
2018 | USA
More Film
---
More to Enjoy
---
About the Barn
The Barn Cinema is an independent cinema situated in a renovated 15th century barn, within the grounds of the beautiful Dartington Hall estate near Totnes. It runs a wide-ranging film programme, including independent arthouse, world and mainstream cinema, seven days a week.
All Barn Cinema listings
The Barn is found on the Dartington estate, where a programme of events and visitor attractions operate year-round, and artists, makers, farmers, educators, craftspeople and entrepreneurs live and work – activity all inspired by our founders' vision of a 'many-sided life'.
Find out more