Details
Venue Barn Cinema
Running time 130 minutes
Cast Hailee Steinfeld, Dylan O'Brien, Megyn Price
Director Travis Knight
Full details on booking and visiting

Next date 26th January 2:00 pm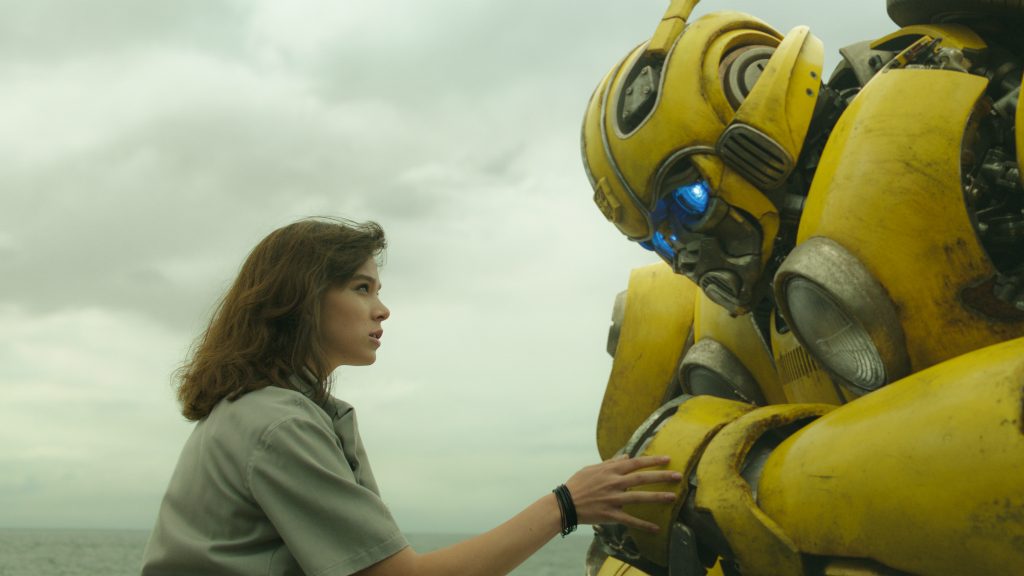 Hailee Steinfeld stars in Travis Knight's (Kubo and the Two Strings) fantastic new sci-fi, a stylish and nostalgic take on the transformers series. On the run in 1987, Bumblebee the Autobot seeks refuge in a junkyard in a small California beach town.
Teenager Charlie (Steinfeld), on the brink of turning 18 and trying to find her place in the world, soon discovers the battle-scarred Bumblebee and in reviving him, quickly learns that this is no ordinary yellow Volkswagen. But as these two run from society, they soon find that Bee is not the only Transformer on earth – and that the others may not be as friendly.
2018 | USA
F-rated

The F-Rating is awarded to films directed by a woman and/or written by a woman. Films that also feature significant women on screen in their own right are Triple F-Rated.
About the Barn
The Barn Cinema offers a truly unique experience: a wide-ranging film programme, including independent arthouse, world and mainstream cinema, all within a truly beautiful, renovated 15th century barn.
Visiting Dartington Hall
At our 1,200 acre estate, based in South Devon, there's plenty to explore – from the natural beauty of the grounds, to our visitor attractions and year-round events programme. You can also make a stay of it with our historic hotel or campsite, and enjoy award-winning food and drink in our cafes and restaurants.
About us
Dartington is an old place with a new story.
The Dartington Experiment began in 1925 and was based on the idea that humans are many-sided – and how we need environments that encourage our whole being to flourish, in connection with nature and each other.
This idea is as true today is it ever was.