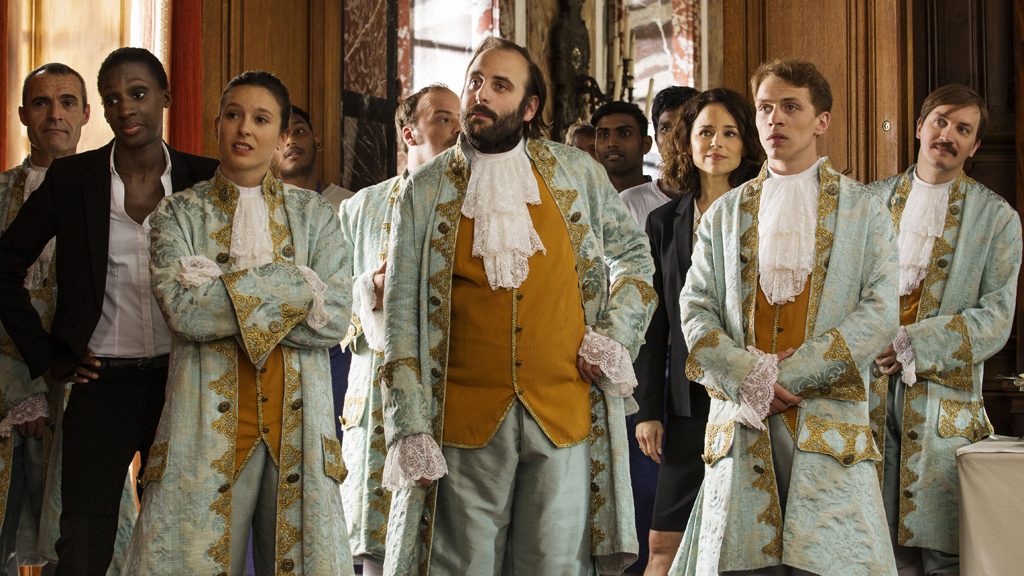 About this event
Pierre and Héléna are holding their sumptuous wedding in a 17th century castle. To choreograph the high-stakes event they have secured the services of Max Angély and his team.
Max is a seasoned party planner but this, his final event, threatens to erupt into an utter nightmare. He must create a fairytale wedding despite having to rely on a wholly unpredictable group of waiters, cooks, photographers and entertainers. It's going to be a very long night! The directorial duo behind 2011's monster hit The Intouchables reunite for this hilarious ensemble comedy.
2017 | France | Subtitles
"An expertly assembled, tartly played and hugely enjoyable romp"
Boyd van Hoeij, Hollywood Reporter
More Film
---
More to Enjoy
---
About the Barn
The Barn Cinema offers a truly unique experience: a wide-ranging film programme, including independent arthouse, world and mainstream cinema, all within a truly beautiful, renovated 15th century barn.
Film Prices
After 4pm Film: Full Price: £8.20 / Concessions: £6.95 / Young People / Student: £5.80
Before 4pm Film: All Tickets: 5.80
Monday night film: £5.80
BarnKids films: Adults: £5.80 / Children: £4.30
Concessions: Dartington Members, over 60s, full time students, young people (under 16), unemployed visitors, and DHT employees are all entitled to concessions of varying degrees. Please provide proof of eligibility at time of purchase, or at time of collection.
All Barn Cinema listings
The Barn is found on the Dartington estate, where a programme of events and visitor attractions operate year-round, and artists, makers, farmers, educators, craftspeople and entrepreneurs live and work – activity all inspired by our founders' vision of a 'many-sided life'.
Find out more