Citizen Science Investigations on the River Dart
Details
Venue By the river at Dartington
Running time 165 minutes
Prices
Free, but please book your place below
Please contact us about any access needs
Meet at Green Table Cafe at 9.45am before heading down to river
Families are welcome, we suggest 6+ for children
Please come dressed for the weather and working outdoors
Full details on booking and visiting

Next date 23rd February 9:45 am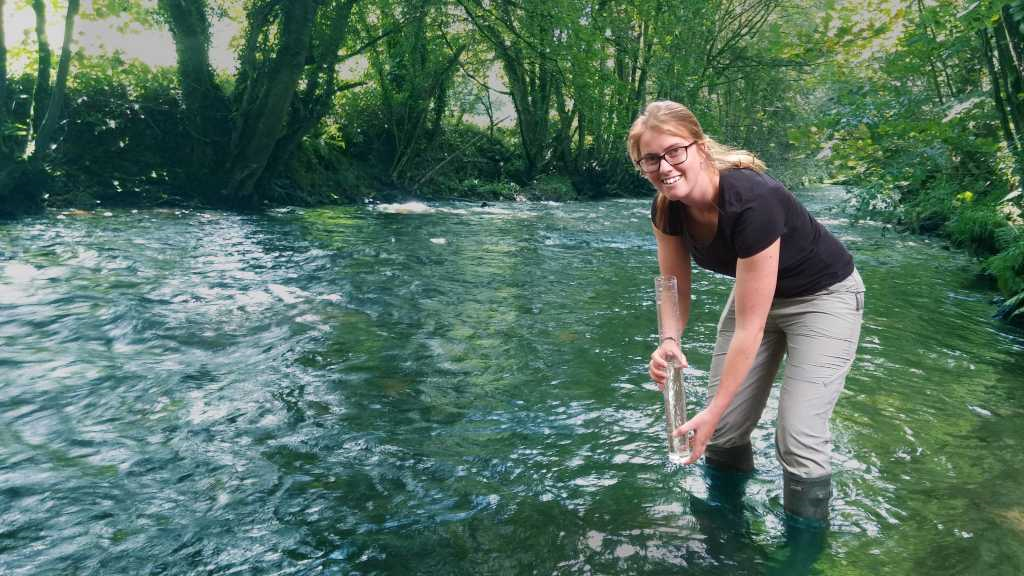 Love the Dart? Bring your wellies and learn how to monitor the health of this local landmark with the Westcountry River Trust by becoming a citizen scientist.
As part of the River Dart Charter for Dartington project, agreeing a shared vision for the stewardship of river at Dartington, here's an opportunity to learn a little more about monitoring the health of our water.
The Westcountry Rivers Trust will be running several Citizen Science Investigations workshops looking at recording wildlife, water quality and signs of pollution. It's a fun way to contribute to a growing set of data about the Dart, which we can use to target our work and make real improvements to the river.
We'll be meeting at The Green Table Cafe at 9:45am before heading down to the waters edge.
Families are welcome, although we're suggesting ages 6+ for children.
Please dress appropriately to the weather and for working outdoors.
PLEASE NOTE: The 23 February event is for Dartington Members only. All other dates are open to the general public. For more information about the benefits of Dartington Membership,
click here
.
Visiting Dartington Hall
At our 1,200 acre estate, based in South Devon, there's plenty to explore – from the natural beauty of the grounds, to our visitor attractions and year-round events programme. You can also make a stay of it with our historic hotel or campsite, and enjoy award-winning food and drink in our cafes and restaurants.
About us
Dartington is an old place with a new story.
The Dartington Experiment began in 1925 and was based on the idea that humans are many-sided – and how we need environments that encourage our whole being to flourish, in connection with nature and each other.
This idea is as true today is it ever was.