Contemplative Action: Coming from the heart in this ecospiritual moment
An Eco-Spiritual Path with Heart
BOOK NOW
Prof Rupert Read, Deepak Rughani, Skeena Rathor, Kanada Gorla
Schumacher College, Dartington Trust, South Devon
£650.00 (or £150 deposit, with the outstanding balance payable at the booking deadline specified below). Short Course bursaries are available – find out more here.
Course fees include all vegetarian meals, field trips, materials and all teaching sessions. The programme will run from Monday to Friday and includes four nights private accommodation from supper on the day of your arrival through until the lunchtime before your departure.
About this course
The idea of this course is to investigate deeply the spiritual orientation(s) that best suits the country's growing truth-telling, Non-Violent Direct Action (NVDA) movements – movements that are almost certainly our last chance at averting or softening societal collapse.
Throughout we will be exploring and engaging in felt experiences, body based work and participative activities.
Course programme
Kanada Gorla will lead a mindful movement session each morning to lead us into the day. Course participants will receive a free book each day of the course to provide easily accessible readings to complement the in-class teaching.
Day 1
Radical surrender as the basis for personal spiritual health
Our journey begins with an exploration of the reasonably-familiar (but nevertheless extraordinary and paradoxical) claim that the basis of individual mental health is the spiritual practice of completely surrendering to what is. This claim will be explored in some detail, including with regard to some of its deepest antecedents (such as the first three of the Buddha's Noble Truths), and through direct experience of meditative practice exercises. [with contributions from Deepak Rughani.]
Day 2
The extreme ecological crisis: This civilisation is finished
Day 2 of the course takes the student deep into the devastating ecological crisis that defines our time, including an honest and frank assessment by Rupert Read of the sense in which this civilisation is finished. We only get to come through what is coming by transforming everything; what results will be a different civilisation. By courageously facing the extent of our predicament, we can begin to consider genuinely radical and perhaps surprising ways forward through this predicament. All the more so once one acknowledges that the 'individual' considered on Day 1 does not really exist. (We all know this, proclaim it. Why don't we practice it more?)
Day 3
Radical surrender as the basis for collective spiritual health
Day 3 brings together the apparently separate teachings of the first two days. As on the micro-cosmic level, so on the macro-cosmic: the practice of surrendering to how things are, accepting that there is a profound sense in which things even now are as they have to be and even as they should be, is the truest and most powerful basis for orienting ourselves (together) adequately to our past, present and future. One has to surrender to (and grieve over) the terrible truth about what we have destroyed and about the ending of our civilisation, in order to find any way beyond it (via transformative and deep adaptation). Things right now in the world really are in this way just as they should be: they are the perfect basis for the unprecedented flowering of human beauty-in-action that has started and that is to come. If one sees the world aright, one sees that it is perfect right now — so long as one includes in it, as obviously one must, the way we (and so many others) are positioned in it: as radically out of sympathy with the status quo and with our likely trajectory (unless we do something extraordinary) toward mass self-destruction.
We re-become a healthy world by truly accepting the totality (including the sickness) of our world as it stands, and then inevitably changing our path henceforth:
Day 4
The personal is ecopolitical: via ecopsychology to Extinction Rebellion. (Including guest lecture by Skeena Rathor)
There is an enormous new mental-health-emergency coming, as people wake up to what we have done to our fellow beings and to our future. But this emergency could be the making of us. It is healthy to grieve, to fear, even to despair.
Once one has faced the awesome truth about the eco-crisis, and once one understands that there is no escape from it on an individual basis (that we really are all in this together, and that a collective response is the only possible response; that it was the story of separation that took us into this crisis, and that only a story of inter-being can lead us out of it), then one is committed to radical action. Facing up to climate reality — truly accepting that things are as they are — means radical liberation from tethers such as mainstream assumptions about career, future, about law-abidingness, etc. Movements such as XR are fostered by, and are or could properly be based, in this understanding.
For our ecological perception, our psycho-spiritual awakening and our socio-political uprising are quite simply the same thing: they are different ways of looking at the same whole, the same process.
Day 5
What is leadership, in the long ecological emergency? (Including joint lecture on 'inner' and 'outer' leadership by Rupert Read, Kanada Gorla and Deepak Rughani.)
What then is to be done? Everyone who understands this teaching is called upon to play a part in real-ising it. This will require a good deal of bravery, originality: leadership, of one kind of another. We will explore what leadership looks like in the context of this eco-spiritual moment, and what that could mean to each of us. Leadership through courage, leadership by example, charismatic leadership, thought-leadership, and collective leadership. (We will draw here on Simon Western's work analysing leadership discourses which leads up to the concept of eco-leadership: systemic, networked, distributed, collaborative and also acting as a meta discourse influencing how the other kinds of leadership can work together.)
If we lead, together, then we can be happy, win or lose. For we know we are doing what is needful; one thing we then do not have to face any longer is what so many are likely to face, after it is too late (if that is what occurs): terrible regret that one didn't try harder while one — while we — still had the chance…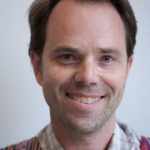 Prof Rupert Read
Prof Rupert Read is one of the definitive spokespersons on 'The Collapse'. He is the co-author of This Civilisation is Finished, which describes how industrial civilisation has no future and requires limitless economic growth on a finite planet. He has been a frequent spokesperson for Extinction Rebellion. This has involved meetings with senior politicians from across the political spectrum. He represents Extinction Rebellion on national radio and television, including Radio 4's Today programme and the BBC's Question Time and Politics Live. He teaches philosophy at the University of East Anglia, and created and (until recently) led the 'philosophy of presence' group in Norwich. He was taught by Joanna Macy, Thich Nhat-Hanh, Richard Rorty and Stanley Cavell.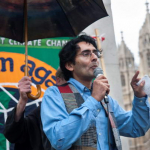 Deepak Rughani
Deepak Rughani is co-founder of Biofuelwatch, the leading NGO combatting the turning of biodiverse forests into pellets and monocultures. He is a trained ecologist and a leading change-manager.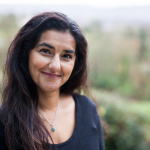 Skeena Rathor
Skeena Rathor co-leads the XR 'Vision Sensing' group, the spiritual centre of XR. She is also an elected Councillor on Stroud District Council, as well as a national spokesperson for XR who has appeared widely on TV and radio.
Book now
*The booking deadline (see above) gives us an accurate idea of course participant numbers at approximately 6 weeks before the course is due to run, at which point we either confirm the course; add additional time for people to book; or cancel the course. We encourage people to register early for courses as places are limited.
We are proud to be COVID-secure. Find out what we're doing to ensure you have a safe and enjoyable experience here >
Select a time below to begin your online booking. You will receive an e-ticket for this event. Please note that individual orders will be restricted to six tickets per booking (on the assumption this rule will apply post-lockdown). No tickets will be available on the door as the box office remains closed due to Covid-19. You are welcome to email us at shortcourseadmin@schumachercollege.org.uk with any queries you have.
Offer: Special rate for Dartington Members
Dartington Members will receive a 10% discount, applied when they log in during the checkout process. For more information about Membership,
click here
(opens in new tab).