Craft Revolution: Wild Food Maker Series with Myrtle Cooper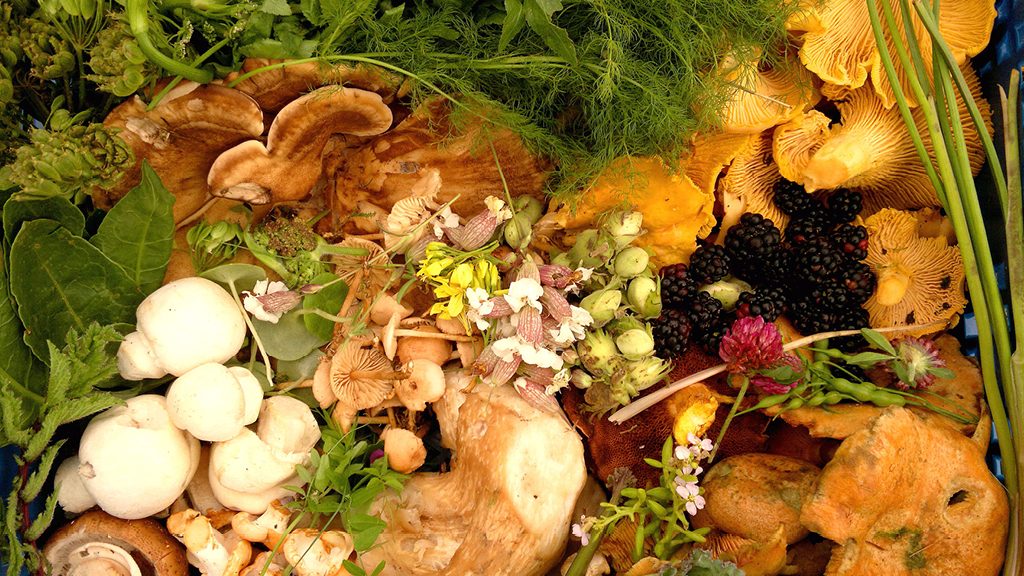 Details
Venue Chicken Shed (Craft Studio)
Running time Course runs for five months from October 17th then again from April 17th 6pm - 9pm
With Myrtle Cooper
Prices
£150
Full details on visiting Dartington

About this event
Unleash your inner 'Wild Thing' and discover the transformative art of wild crafting.
One day every month from Wednesday October 17th for five months
Dates are: October 17th, November 14th, December 12th, nothing in January and then February 13th and finally March 13th
All sessions run 6:00pm to 9:00pm

One day every month from Wednesday April 17th for five months
Dates are: April 17th, May 15th, June 19th, July 17th, break in August, September 18th
6:00pm – to 9:00pm
You will learn about plant history, folklore and nutritional qualities.
This course will give you the skills and confidence to safely gather and transform your hedgerow bounty into delicious storable wild food products, across the seasons.
You will develop the confidence to safely identify seasonal wild plants, where to find them and how to prepare a range of products with techniques including; lacto-fermentation, infused vinegars, superfood powders, dehydration techniques, syrups, oxymels and elixirs.
You will learn about plant history, folklore and nutritional qualities with sensory and intuitive techniques to uncover the hidden depths of wild plants.
In each session we will meet and gather wild edible plants before getting hands on making one or two wild food products, working with different techniques each time and preparing products to take home and share.
Weather permitting we will be under the trees and around the fire for at least one session.
For more information, please contact: crafted@dartington.org
Advance booking only
Course details subject to change
Please note: 25% of your course fee is non-refundable should you need to cancel your place
More Craft Revolution Events
---
More to Enjoy
---
About the Craft Revolution
The Craft Revolution runs a vibrant programme of courses, projects, events and talks. It is a movement about making; a learning space, an ideas lounge, an action station. A story of 'doing' over 'not doing'.
View all Craft Revolution courses here
More about the Craft Revolution
All our courses are based on the Dartington estate, where a programme of events and visitor attractions operate year-round, and artists, makers, farmers, educators, craftspeople and entrepreneurs live and work – activity all inspired by our founders' vision of a 'many-sided life'.
Find out more about Dartington