Creative Facilitation for Our Time
Develop your wild and creative facilitation skills for our complex and unpredictable times
BOOK NOW
4pm Monday 21 – 4pm Friday 26 November 2022 
Jenny MacKewn, Steve Chapman, Satish Kumar and Rob Hopkins
Dartington Trust, South Devon
Residential: £795* | Non Residential: £595 | Deposit: £150**
Bursaries are available – find out more here.
*Residential course fees include all vegetarian meals, field trips, materials and all teaching sessions and includes private, simple accommodation with shared bathroom from supper on the day of your arrival through until the lunchtime before your departure. More info about accommodation can be found below.
**Place a deposit to secure either a residential or non-residential place, with the outstanding balance payable six weeks before the course start date.
About this course
In this time of climate and ecological crisis, we need to act fast to develop our wild creative facilitation skills so we can work together as individuals, groups, teams, communities, organizations and governments.
This course vividly explains the predicament that we and the earth are in and offers us some practical means to collectively meet the challenge volatile, complex issues. It encourages us to explore and practice a wide range of catalyst and facilitation skills; and offers us an opportunity to put them into practice in real-life tailored scenarios that meet our interests and needs.
Sessions are based on active, experiential, participative techniques, tutor-led input, small group explorations and case clinics for individual attention to our particular dilemmas. We will use techniques such as Improv, nature-connection and bio-mimicry amongst others. The course is designed so that the time we spend together is deep yet joyful, practical yet spiritual, whilst making new friends with whom to collaborate in the future.
The tutors for this course have experience across the private, public, voluntary and environmental sectors. This has led to a wealth of experience in helping people to adapt and integrate creative ways of working. By the end of the course you will have begun to explore and practice how to apply these methodologies so as to foster participation, action and resilience in your personal and professional life.
On this course participants will:
• Build a welcoming and creative community – in which you and others can feel safe and encouraged to stretch yourself
• Be introduced to the 4 primary ways of knowing and the correlation with our head, hands and heart
• Explore systemic methods that emphasize the interconnectedness of all things; e.g. Theory U and resilience
• Consider how to respond to those who pose questions or objection to the climate and ecological emergency
• Practice methods of nature-connected facilitation including earth wisdom teachings, Joanna Macey's Work that Reconnects
• Find ways to integrate the power of story, ceremony, rhythm and ritual.
• Discover your capacity to co-create interactive dynamic presentations and use Open Space/World Cafe techniques
• Undertake an in-depth exploration of facilitation as a form of action inquiry in the moment with the groups, teams or communities you already know, as well as those who will need this support in the future.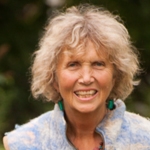 Jenny Mackewn
Jenny Mackewn is a Creative Catalyst who designs and leads innovative learning programmes and co-creative events. She has recently initiated a Masters programme in Transformative Organisational Development (for Middlesex University): A leadership programme in Co-creating the Future (at Schumacher College) and a Focused Training in Constellations and Systemic Embodied Coaching (with ICF Accreditation). She is developing a set of programmes in Holistic Business Development and Leadership for the Earth for Schumacher College and the Dartington Estate.
Steve Chapman
Steve Chapman, is an artist, writer and speaker interested in creativity and the human condition. He has worked with over 80 organisations in many sectors, helping them to liberate the creative spirit of the human beings within them. He has held roles as visiting faculty on a number of MSc programmes at Ashridge Business School, the Metanoia Institute and Roffey Park where he has taught spontaneity, working with uncertainty, facilitation and creative activism both in organisations and society in general. Read More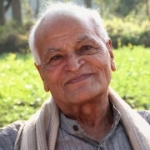 Satish Kumar
Satish is a former monk and long-term peace and environment activist. He has been quietly setting the Global Agenda for change for over 50 years. He was just nine when he left his family home to join the wandering Jains and 18 when he decided he could achieve more back in the world, campaigning for land reform in India and working to turn Gandhi's vision of a renewed India and a peaceful world into reality.
In 1973 Satish settled in the United Kingdom taking up the post of editor of Resurgence magazine, a position he has held ever since, making him the UK's longest-serving editor of the same magazine. During this time, he has been the guiding spirit behind a number of now internationally respected ecological and educational ventures including Schumacher College. Satish has authored numerous books including No Destination: Autobiography of a Pilgrim, Soul, Soil, Society: a new trinity for our time and most recently Elegant Simplicity: The Art Of Living Well.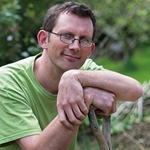 Rob Hopkins
Rob Hopkins is co-founder of Transition Town Totnes and the Transition Network. He has many years' experience in education, teaching permaculture and natural building, and set up the first 2-year full-time permaculture course in the world in Kinsale, Ireland, which was also the first community to develop an Energy Descent Action Plan. Futhermore, Rob set up the Hollies Centre for Practical Sustainability in Ireland. He is author of The Transition Handbook and The Transition Companion, and publishes www.transitionculture.org, recently voted the 4th best green blog in the UK.
We recommend that if possible, you stay on-site during your course. All our courses are best experienced holistically: through working, relaxing, eating and staying with other course participants and tutors.
The residential course fee is based on staying in one of our hostel-style single rooms with shared facilities and easy access to the wider estate, the White Hart and the spaces in which you will be learning. They are the perfect base to rest your head, relax and recharge. You can find out more about the rooms here.
Breakfast and dinner each day – made with fresh, locally-sourced produce by our award-winning team – are included: one less thing to worry about during your stay.
Choose this option by selecting 'residential' at checkout (head to 'Book now', below).
Your Title Goes Here
Your content goes here. Edit or remove this text inline or in the module Content settings. You can also style every aspect of this content in the module Design settings and even apply custom CSS to this text in the module Advanced settings.
the fine print
Accommodation is available at a discounted rate for course attendees
Accommodation is booked on a first come, first served basis only
typical schedule for short courses
Check-in to the room is between 3-3.45pm on the day of arrival. Check-out is 11am on the day of departure, although if travelling by public transport, luggage can be left at the Welcome Centre until the course has completed.
Teaching generally begins at 4pm on the first day and ends at 2pm Fridays or 4pm Sunday (whichever is the last day of the course).
The daily timetable can start at 9.30am and end around 9.15pm, with free time available at set times throughout the day.
For residential participants breakfast is included, followed by a morning gathering and community work groups on weekdays, which are open to all participants and the college community. Non-residential participants can pay extra if they wish to have breakfast on one or more of the days.
Lunch for all participants is between 1-2pm and supper is 6.30-7.30pm (both meals are included in the residential and non-residential course fee).
If you have any questions about your course schedule please contact shortcourses@dartington.org
optional: upgrade to a courtyard room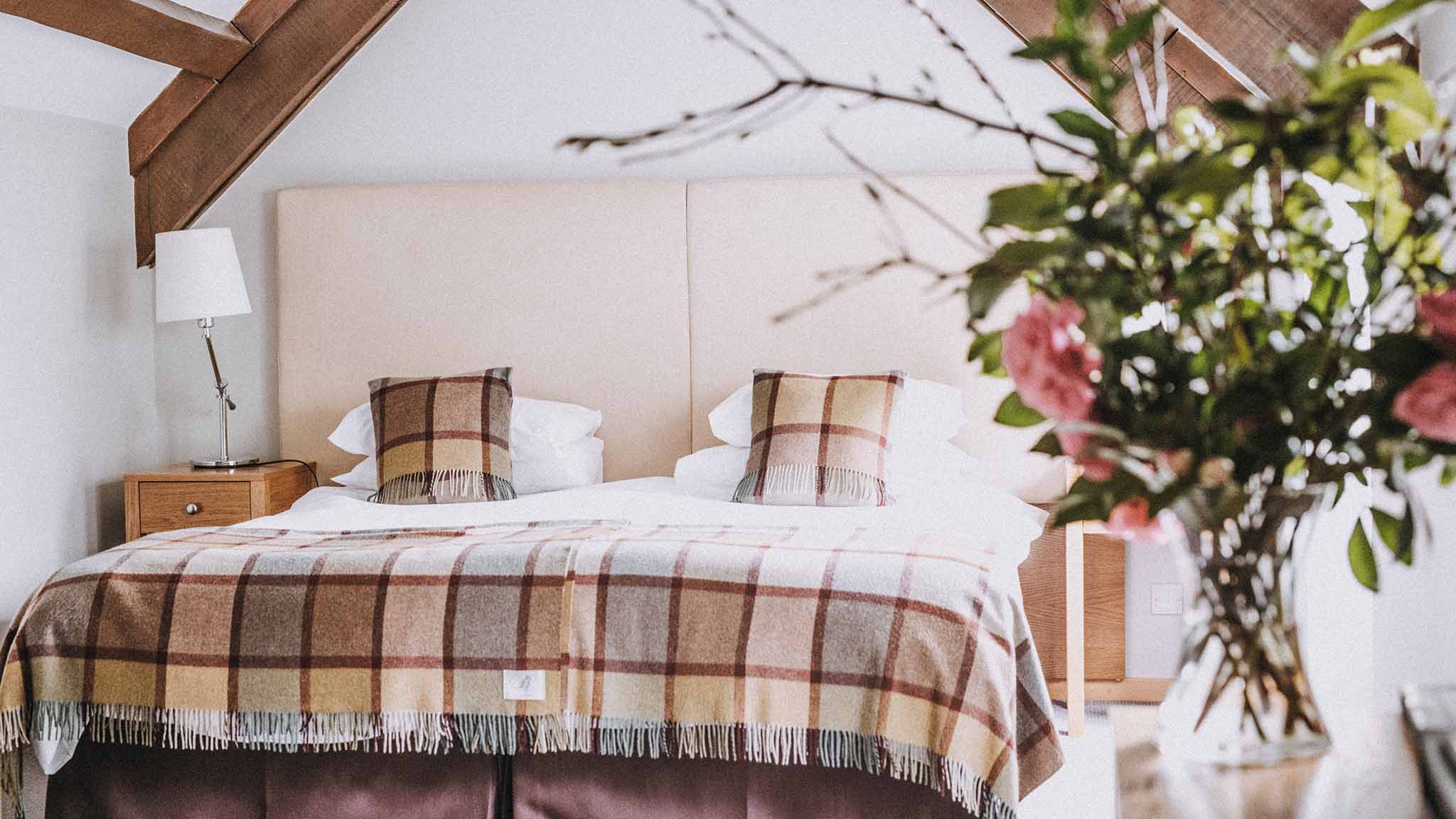 It is also possible, subject to availability, to upgrade your accommodation to a single or double en-suite bedroom in our beautiful and historic courtyard. An upgrade to a single room with en-suite bathroom is an additional £35 per night and a double room with en-suite bathroom is an additional £47.60 per night.
If you would like to upgrade, please first book with residential option included, and then contact our Guest Services team on 01803 847101 or email guestservices@dartingtonhall.com to check availability. Our Guest Services department is open daily, 8am–8pm.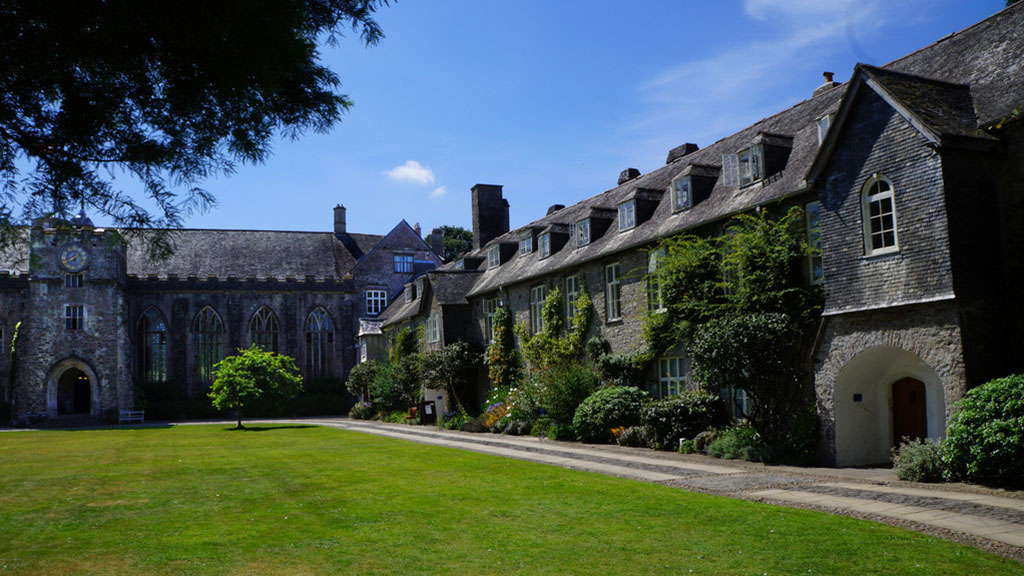 Book now
We are proud to be COVID-secure. Find out what we're doing to ensure you have a safe and enjoyable experience here >
Select a time below to begin your online booking. You will receive an e-ticket for this event. You are welcome to email us at shortcourses@dartington.org with any queries you have. Full Short Course T&Cs can be found here >
If you place a deposit, you will be contacted by us six weeks before the course start date to pay the outstanding balance. You will also be contacted with full details about the course before you arrive.
Please note that bookings for all our Short Courses close at midday on the Thursday before the course begins. This enables us to give you the best possible course experience and ensures all bookers receive the relevant course materials before they arrive.
---
---
Offer: Special rate for Dartington Members
Dartington Members will receive a 10% discount, applied when they log in during the checkout process. For more information about Membership,
click here
(opens in new tab).
Related Events
View All Courses