Creative Facilitation in a Time of Environmental Emergency
Our beautiful planet earth is under pressure; her diverse habitats are being destroyed. What must we do?
BOOK NOW
Jenny Mackewn and Robert Poynton, others to be confirmed
Schumacher College, Dartington Trust, South Devon
£795.00 (or £150 deposit, with the outstanding balance payable at the booking deadline specifed below). Short Course bursaries are available – find out more here.
Course fees include all vegetarian meals, field trips, materials and all teaching sessions as well as simple, private accommodation with shared bathroom from supper on the day of your arrival through until the lunchtime before your departure.
About this course
Our beautiful planet earth is under pressure; her diverse habitats are being destroyed; her wild animals are going extinct. What must we do?
We need to develop and deepen our Wild Facilitation skills and use these creative methodologies to collaborate with individuals, groups, teams, communities, organizations and governments so that we can work together to serve and save the earth.
We need to act fast.
This course explains the predicament that the earth is in and offers us some of the practical means to collectively meet the challenge, including:
A vivid, evocative consideration of the environmental crisis and the implicit dangers
An introduction to systemic thought and practice, as a powerful interconnected approach to fight climate change
Examples of bio mimicry that illustrate what nature can teach us about saving the planet
A range of complex and creative facilitation and catalyst skills
An exploration of how and when to use these exciting skills with existing and new client groups, organisations or communities – in order to foster adaptation and resilience
In more detail, the course uses active and participative methods throughout to:
Build a welcoming and creative learning community – in which you can feel safe and yet stretched to reach to the stars
Explain the environmental crisis in incontrovertible terms, so that you can respond to participants who pose questions or objection
Illustrate the dangers of climate change, drawing on UN Report (November 2019) and Bendell (2018)
Introduce the 4 primary ways of knowing
Explore systemic methods that emphasize the interconnectedness of all things; e.g. systemic mapping, embodied coaching, 4-d mapping, eco constellations, Theory U
Investigate concepts of adaption, resilience, and restorative processes
Illustrate different methods of nature-connected facilitation including Earth wisdom teachings, Joanna Macey's Work that Reconnects
Integrate the power of story, ceremony and ritual
Work with the energies of song, rhythm and music
Discover our capacity to do improv
Undertake an in-depth exploration of how to use these techniques in group/teams/communities/where we live and work already, as well as in the new groups/teams/ communities who will need our support and help
Our aim is to make sure that the time you spend with us is deep yet joyful, practical yet spiritual, while giving you a chance to further develop your professional skills and make new friends with whom to collaborate in the immediate future.
By the end of the course you will have participated in, learnt or practiced the following facilitation methodologies: 
active, experiential, participative techniques; building a creative learning community; public explanation; dealing with questions systemic explorations such as eco constellations, 4-D mapping or social presencing theatre or Theory U, small group case clinic explorations, nature connected facilitation, Joanna Macey's Work that Reconnects, resilience, ritual and ceremony, story, working with group energy, improv etc
And you will have begun to envisage how and where to apply these methodologies in your working and personal life and the wider field.
*The Booking Deadline gives us an accurate idea of course participant numbers at approximately 6 weeks before the course is due to run, at which point we confirm the course, add additional time for people to book on or cancel the course. We encourage people to register early for courses as places are limited.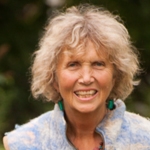 Jenny Mackewn
Jenny Mackewn is a Creative Catalyst who designs and leads innovative learning programmes and co-creative events. She has recently initiated a Masters programme in Transformative Organisational Development (for Middlesex University): A leadership programme in Co-creating the Future (at Schumacher College) and a Focused Training in Constellations and Systemic Embodied Coaching (with ICF Accreditation). She is developing a set of programmes in Holistic Business Development and Leadership for the Earth for Schumacher College and the Dartington Estate.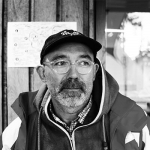 Robert Poynton
Robert Poynton is an Associate Fellow of the Saïd Business School at the University of Oxford. He designs and facilitates workshops, programs, retreats and events. He lives in Spain, is a co-founder of On Your Feet— a consultancy based in Portland, Oregon, and he is the author of Do Improvise. He lives off grid - literally and metaphorically. The remote, hilltop house is off the electricity grid, so is solar powered and the small Spanish town where it is located is well off the beaten track for anyone but rock climbers or bird watchers.
He is a designer of learning experiences, and believes in playing around with things (and people) rather than trying to control them and is fascinated by the power of place and the absurdity of human attempts to control ourselves, other people and things around us.
Book now
*Courses are confirmed or cancelled based on the number of bookings approximately 6 weeks before the course start date. If the minimum number of bookings is achieved we confirm the course and sales continue. Courses are cancelled if uptake is below the minimum needed to run the course. Your deposit secures your place so please book early to avoid disappointment.
We are proud to be COVID-secure. Find out what we're doing to ensure you have a safe and enjoyable experience here >
Select a time below to begin your online booking. You will receive an e-ticket for this event. Please note that individual orders will be restricted to six tickets per booking (on the assumption this rule will apply post-lockdown). No tickets will be available on the door as the box office remains closed due to Covid-19. You are welcome to email us at shortcourseadmin@schumachercollege.org.uk with any queries you have.
---
---
Offer: Special rate for Dartington Members
Dartington Members will receive a 10% discount, applied when they log in during the checkout process. For more information about Membership,
click here
(opens in new tab).
Related Events
View All Schumacher College Short Courses