Dartington Arts School Experience
Immerse yourself for a week in the creative community of Dartington Arts School
BOOK NOW
Monday 10 – Friday 14 July 2023 
Heads of arts programmes, Dartington Arts School staff, faculty and alumni, artists and writers. Facilitated by Anna Selby
Dartington Trust, South Devon
Unless otherwise stated, our Short Courses are for adults 18+ years
Includes all lunches, suppers, field trips, materials and all teaching from supper on the day of your arrival through until the lunchtime before your departure.
(Or secure your place with a £150 deposit)
COURSE FEE PLUS ACCOMMODATION
All the perks included in your course fee, PLUS breakfast and accommodation from the day your course starts to check-out on the morning of the day the course ends. (More info about accommodation can be found below.)
(Or secure your place with a £150 deposit)
About this course
Join students and staff at the Dartington Arts School for a week of discovery and inspiration on this introduction to our Arts taught programmes.
Through a series of talks, practical workshops, facilitated sessions and personal inquiry time, this course will give you an opportunity to empower others through group sharing and active listening, all of which is supported by the 'Head, Heart, Hands' philosophy that is integral to the Dartington learning experience.
Ignite your artistic passion and engage with some of the big questions around creative practice while participating in the rich daily life of an arts school community.
This week is designed to give you space to inspire, grow and reshape your practice and help you find your creative energy.  It will also encourage you to discover what role you wish to play in the world.
Dartington Arts School is inspired by the experimentalism and innovation in art practice that has animated this place for almost 100 years. This radical legacy is reimagined afresh on each of our courses, all of which are designed to help artists and creatives reshape their practice through the lens of contemporary issues.
Our faculty staff, practitioners and alumni will share this week with you and 'lift the lid' on what it's like to study at Dartington Arts School.
Recent postgraduate students from The Dartington Arts School:
'One Song' – Kadir Karababa's Museum of the Home Installation
Recent Dartington graduate exhibits new work exploring how songs are carried across borders and continents and yet remain firmly rooted in the places they were first sung.

Dartington Student nominated for 12 theatre awards
We are delighted for our student Rachel Long who has received 12 Theatre Award nominations for her performance piece, 'Bright Mother'.
on this course you will
Attend creative workshops, writing and storytelling, movement sessions with our resident faculty on a variety of subjects including art history; dance, performance ceramics and fine art. You can also access our wide range of facilities, including the student library
Keep a journal for the week to experiment with colour and mark making documenting your thoughts and feelings about the week
Give you space to inspire, grow and reshape your practice as an artist or to help you find your creative energy
Be inspired and invigorated by some of the concepts and ideas on which the Art School is based and participating in the rich daily life of the arts school community
Experience Arts faculty, practitioners and alumni
Provide an opportunity to attend to your own creative questions
typical schedule for short courses
Check-in to the room is between 3-3.45pm on the day of arrival. Check-out is 11am on the day of departure, although if travelling by public transport, luggage can be left at the Welcome Centre until the course has completed.
Teaching generally begins at 4pm on the first day and ends at 2pm Fridays or 4pm Sunday (whichever is the last day of the course).
The daily timetable can start at 9.30am and end around 9.15pm, with free time available at set times throughout the day.
For residential participants breakfast is included, followed by a morning gathering and community work groups on weekdays, which are open to all participants and the college community. Non-residential participants can pay extra if they wish to have breakfast on one or more of the days.
Lunch for all participants is between 1-2pm and supper is 6.30-7.30pm (both meals are included in the residential and non-residential course fee).
If you have any questions about your course schedule please contact shortcourses@dartington.org
what to bring
Sturdy shoes
Warm jacket
Notebooks
OUR LEARNING COMMUNITY
Our courses are part of the wider Learning programme at Dartington, and you will join a community of students on site studying at Schumacher College and Dartington Arts School as well as other short course participants, volunteers and visitors.
While you are here we invite you to take part in our learning community life by attending morning meetings, taking part in activities such as meal preparation and clearing, and evening social events. This is entirely voluntary, but participants tell us that taking part adds to their experience at Dartington.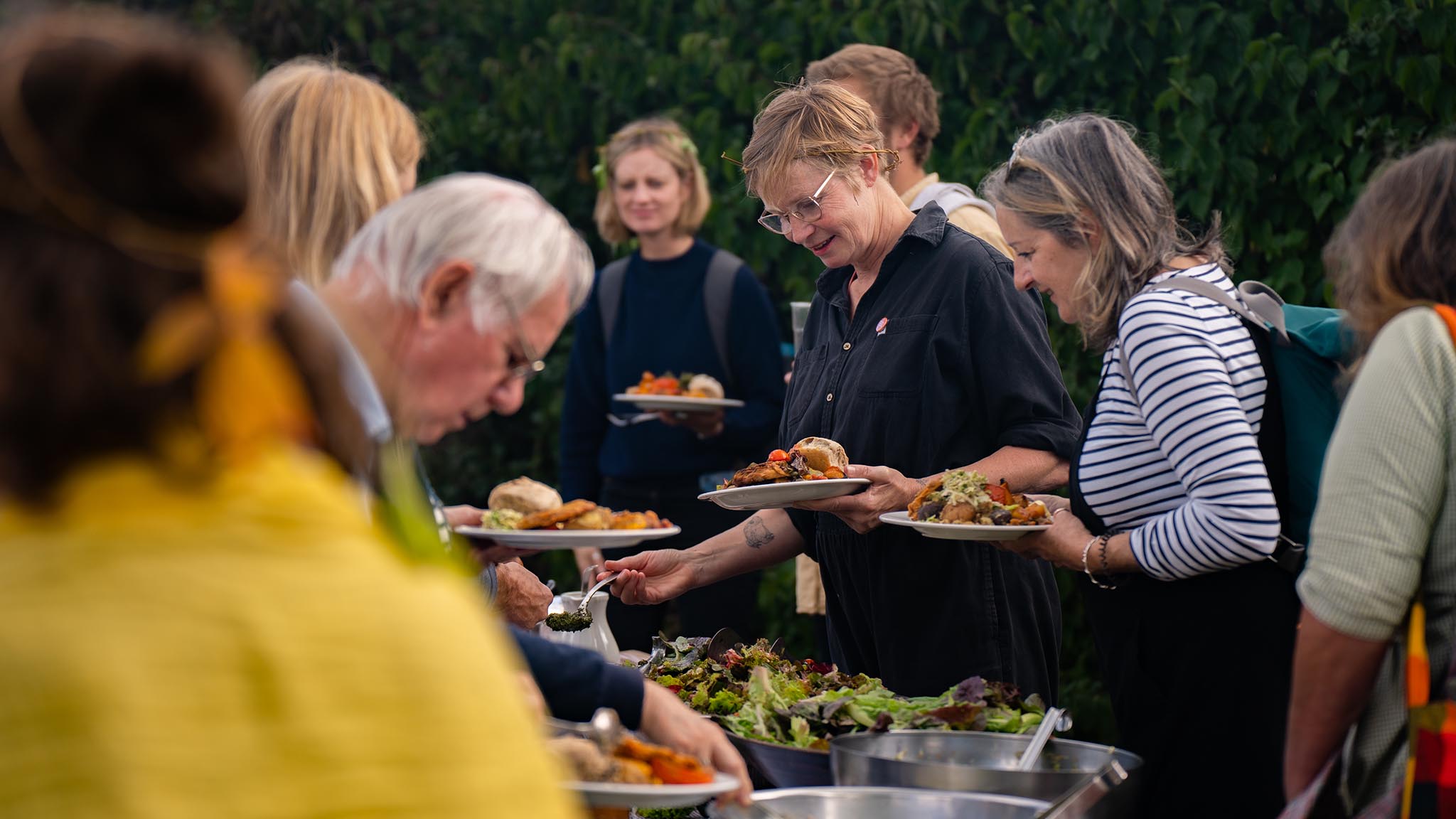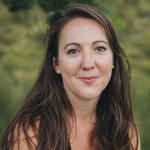 Anna Selby
Anna Selby is a poet and naturalist. Her poetry often explores our connection with water and the natural world. She works collaboratively with dancers, choreographers and conservationists, writes poetic-studies of different species in the field, directly from life, often underwater, and aims for these poems to share a sense of compassion and attentiveness to the environment.
We recommend that if possible, you stay on-site during your course. All our courses are best experienced holistically: through studying, relaxing, eating and staying with other course participants, volunteers, staff and tutors.
When you book your course with accommodation this includes one of our hostel-style single rooms with shared facilities and easy access to your main learning space. They are the perfect base to rest your head, relax and recharge. You can find out more about the rooms here.
Breakfast, lunch and dinner are included throughout the duration of the course, each made with fresh, locally-sourced produce by our award-winning team.
Accommodation is available at a discounted rate for course attendees, and on a first come, first served basis only. Choose this option by selecting 'Course Fee Plus Accommodation' at checkout.
Your Title Goes Here
Your content goes here. Edit or remove this text inline or in the module Content settings. You can also style every aspect of this content in the module Design settings and even apply custom CSS to this text in the module Advanced settings.
optional: upgrade to a courtyard room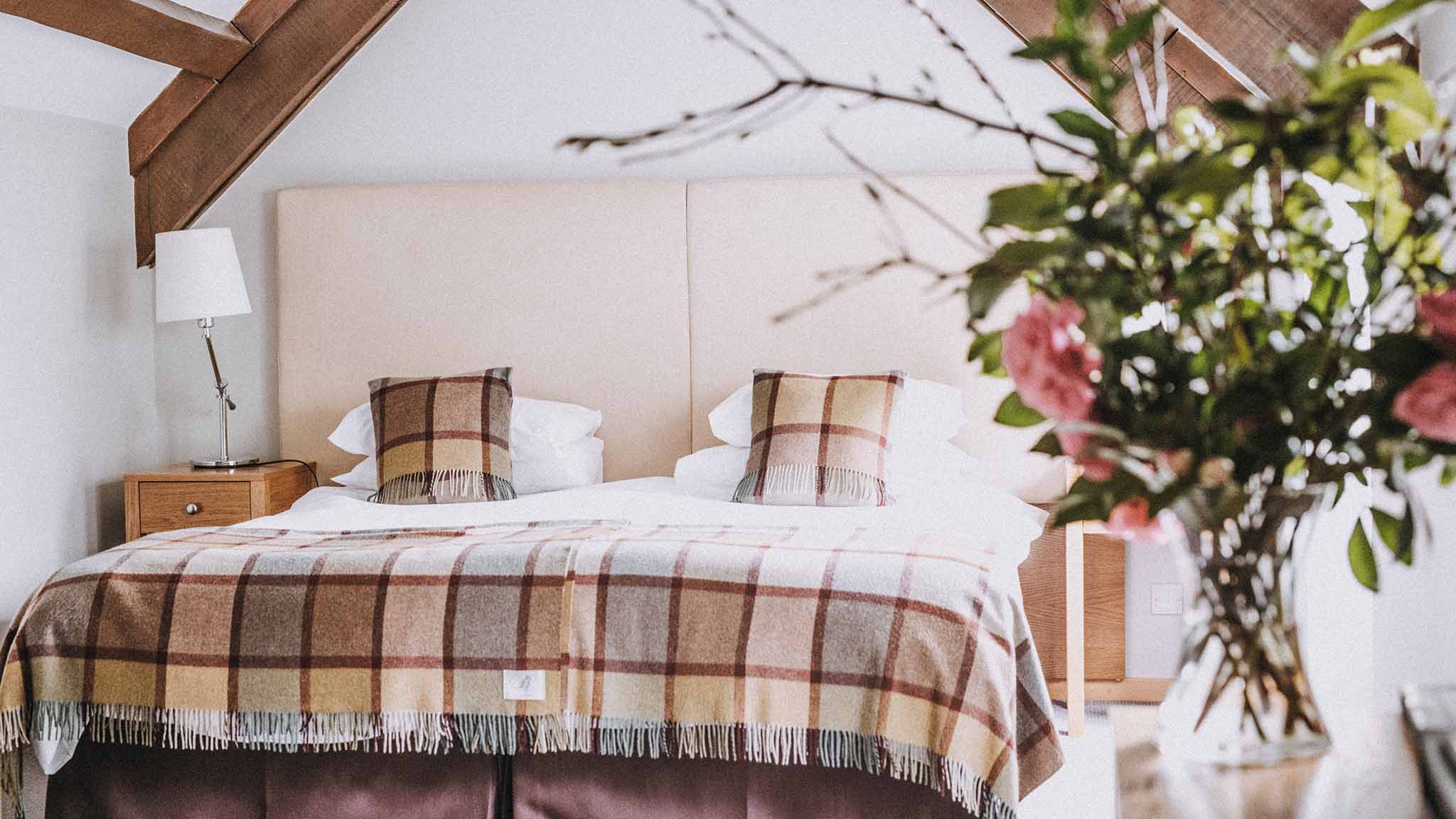 It is also possible, subject to availability, to upgrade your accommodation to a single or double en-suite bedroom in our beautiful and historic courtyard. An upgrade to a single room with en-suite bathroom is an additional £27.25 per night and a double room with en-suite bathroom is an additional £43.60 per night.
If you would like to upgrade, please first book with residential option included, and then contact our Guest Services team on 01803 847150 or email guestservices@dartingtonhall.com to check availability. Our Guest Services department is open daily, 8am–8pm.
Should you decide to upgrade to our en-suite accommodation, please be aware that this is 20 min walk, or 3 min drive, to the Old Postern site, where some of our courses are held. There is car parking available near to all venues on the estate.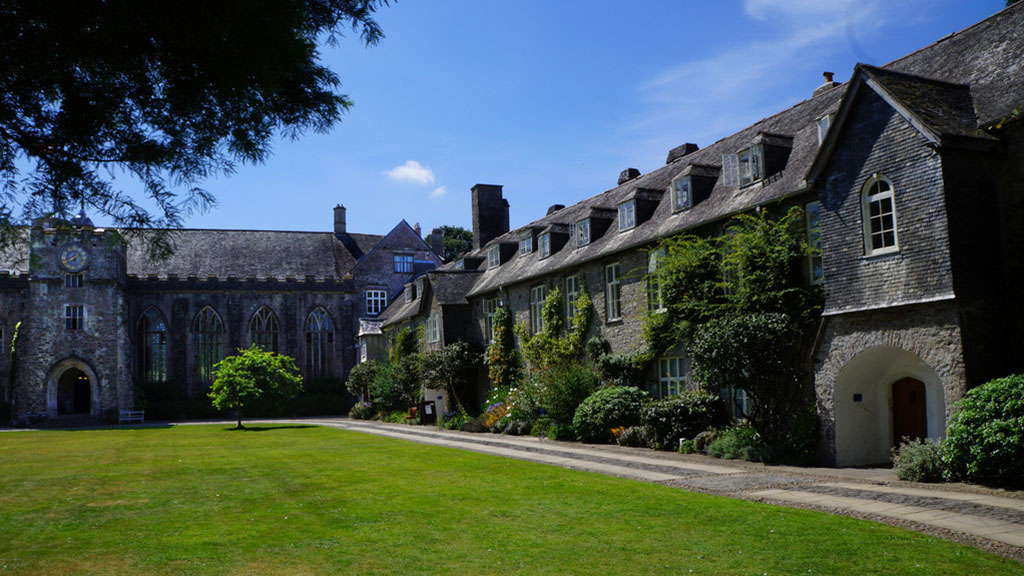 OPTIONAL: STAY ON OUR CAMPSITE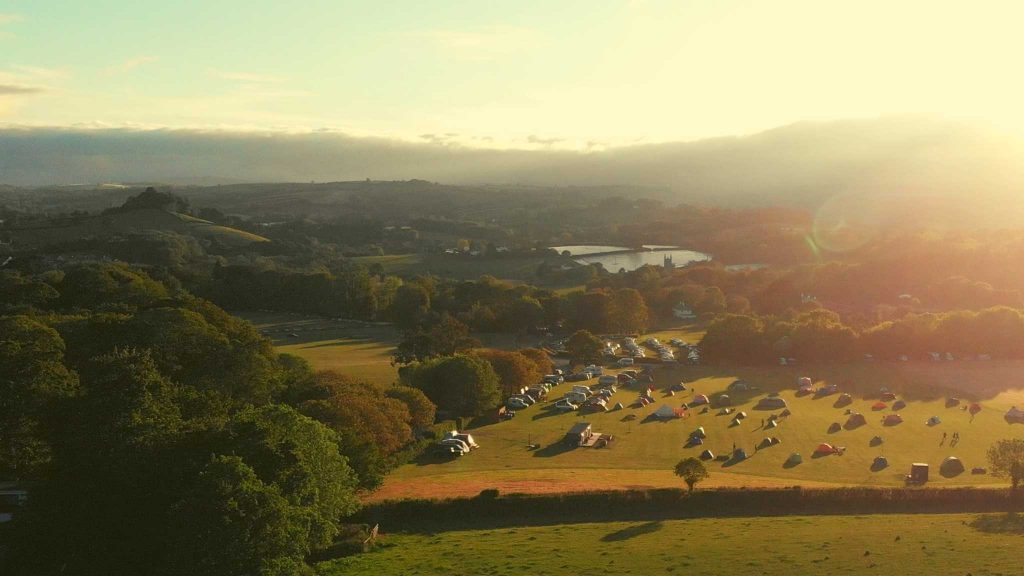 You may like to stay on our beautiful and relaxing campsite, amidst the stunning rolling hills and ancient woodlands of Dartington. Find out more about the campsite here.
Should you decide to stay on the campsite, please be aware that this is 10 min walk, to either Schumacher College or Dartington Hall, where our courses are held. There is car parking available near to all venues on the estate.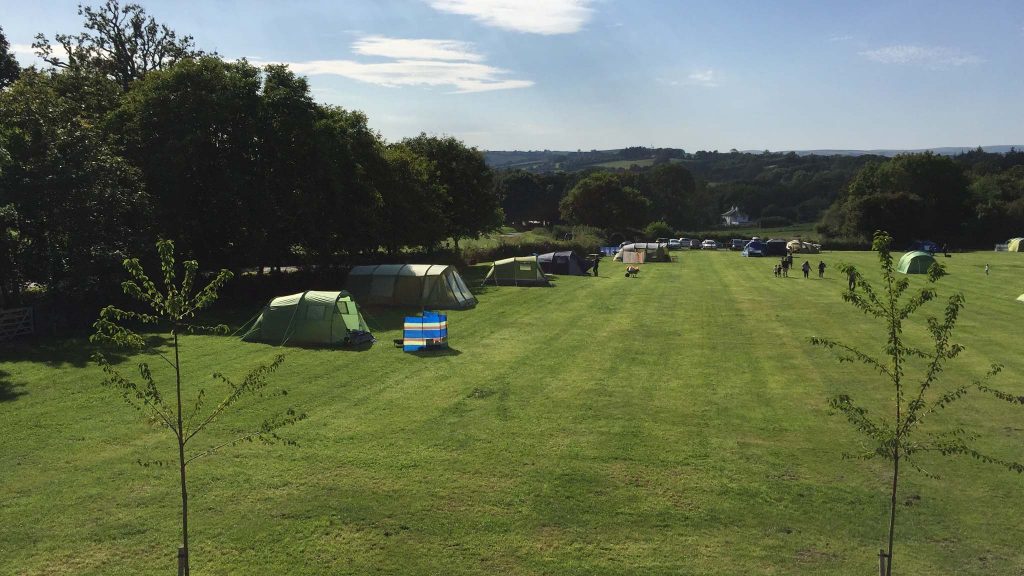 Book now
Begin your online booking below. You will receive an e-ticket for this event. You are welcome to email us at shortcourses@dartington.org with any queries you have. Full Short Course T&Cs can be found here >
If you place a deposit, you will be contacted by us four weeks before the course start date to pay the outstanding balance. You will also be contacted with full details about the course before you arrive.
Please note that in most cases bookings for all our Short Courses close at midday on the Thursday before the course begins. This enables us to give you the best possible course experience and ensures all bookers receive the relevant course materials before they arrive.
---
---
Offer: Special rate for Dartington Members
Dartington Members will receive a 10% discount, applied when they log in during the checkout process. For more information about Membership,
click here
(opens in new tab).
Related Events
View All Art and Craft Courses