Devising Choral Theatre in the Ensemble
Discover new approaches to music, text, character and narrative
BOOK NOW
Saturday 8 May 10am – Sunday 9 May 4pm
Michael Betteridge | Rebecca Hurst | Freya Wynn-Jones
£240 non-residential | £345 residential – see below for full details on what's included
About this Course
Spend two days with Voicings Collective discovering approaches to devising music, text, character, and narrative. Understand their innovative approach to creating new work where any discipline can make the first move or take the lead.
Over this weekend course, you will learn new methods of making work in an interdisciplinary setting and explore how to manage the needs of collaborators to create rigorous works of new music theatre.
This is the first of two short courses that Voicings Collective will lead at Dartington. The material created will be picked up in the following workshop Rehearsing Choral Theatre, giving participants of both courses the tools and skills to delve deep into their own theatre-making practice.
You can opt to undertake both of the courses or just one according to your need and interest. For more information about the second course please visit our page about Rehearsing Choral Theatre.
WHAT WILL HAPPEN DURING THIS COURSE?
This weekend course will focus on devising techniques. Through group work we will begin work with a stimulus, moving from the blank page into a space where we have created character, narrative, structure, text, and music.
At the end of the course participants will have:
– Developed skills in ensemble theatre and ensemble music-making.
– Learnt about compositional processes for beginners and advanced musicians and how these can be applied to your own making.
– Gained staging and theatre craft skills and explored games and exercises which can be replicated in different settings.
– Insight into the writing process with attention to form and subject and ideas on how to get started.
– An overview of the Collective's holistic approach to creating new work.
Using skills gained using the Collective's expertise, you will be invited to take a rounded approach to making new work. On this journey of co-creation, you will be encouraged to contribute ideas and offers that will shape and guide the ensemble. You will also have opportunities to create work independently in small groups that will reinforce and troubleshoot the new skills you have learnt.
This course will explore techniques in creating new work, with solutions and problem-solving techniques for common hurdles in collaborative creation. Experience how a democratic process can help create deeper, more immediate work and explore the virtues of having many voices in the space.
As a practical course, you will be invited to collaborate with the Voicings Collective, as performance is embedded in the process from the beginning of creation.
Information for Participants
This course is practical and requires participation. Participants need to feel prepared to sing, move, and contribute to devising activity within a group setting. Sheet music may be made available, although reading music is not a prerequisite.
We are able to accommodate participants of all abilities; in order to make the courses as useful as possible we ask that participants with access requirements contact us as soon as possible so that we can adapt the workshop accordingly. If you have any questions, please get in touch with the Box Office
In order to work with social distancing guidelines, a willingness and ability to engage in technology would be encouraged and access to a smartphone or filming/recording equipment (however basic) may be required.
WHAT TO BRING
There will be opportunities during the week to explore the beautiful Grade II listed gardens at Dartington and the countryside on the estate. Please bring appropriate outdoor footwear, clothing and a waterproof jacket.
Lunch will be provided on Saturday and Sunday. These communal meals are a vital part of the learning experience and we strongly recommend you attend them. Tea and coffee will be available throughout the course.
Please make sure that we know any dietary requirements before your arrival. You can let us know by getting in touch with the Box Office.
WHERE TO GO
Registration and Check-in for residential participants is from 3pm on Friday 7 May, in Guest Services, which is located under the Archway to the Main Courtyard at Dartington.
For most of the course you will be based in Studio 3 (Number 33 on the core-estate map).
Each day will start at 10am, please make sure that you arrive 15 minutes before the start of the course.
Please note this information is subject to change, please check back here before the start of your course.
About The Voicings Collective
The Voicings Collective was co-founded in 2016 by Freya Wynn-Jones (director), Michael Betteridge (composer), and Rebecca Hurst (writer) to interrogate the democratic possibilities of devising as an ensemble. The group has developed work supported by Dartington Arts, Rough For Opera and ACE.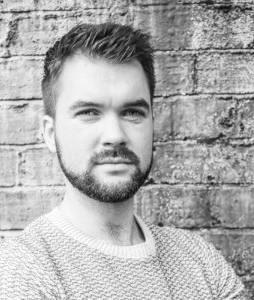 Michael Betteridge
With his work being described as 'inventive' (The Financial Times for Thousand Furs), 'bold' and 'colourful' (The Times for Across the Sky) Michael creates work that challenges and inspires audiences and performers alike. His work has been performed by London Symphony Orchestra, Birmingham Contemporary Music Group, violinist Nicola Benedetti, amongst others, as well as having been performed on BBC Radios 3 and 4.
Recent large works include the Anglo-Icelandic Twitter opera #echochamber that premiered in Reykjavik in May 2018 and was nominated for 'Event of the Year' at the Icelandic Music Awards, as well as a collection of songs for male voices and piano with words by poet Andrew McMillan entitled the body is a choir room of which one movement was shortlisted by the British jury for the ISCM World Music Days. 
2019 saw the premiere of Across the Sky – a new community opera commissioned by Cheltenham Music Festival as the finale to their 75th anniversary.  Future work includes a new collaboration with the Opera North Youth Chorus with director Anna Pool, a short new opera for young voices in Birmingham commissioned by welsh National Opera and a chamber dance-opera inspired by the notion of protest and governance created by the same Anglo-Icelandic team that produced #echochamber.
Rebecca Hurst
Rebecca Hurst writes poetry, essays, and libretti. Her poetry has appeared in various international magazines including: The Rialto, PN Review, Agenda, Aesthetica, The Clearing, and Magma Poetry. She has poems forthcoming in the Carcanet anthology, New Poetries VIII (Jan 2021). Written with Zoe Palmer and Dani Howard Robin Hood: an Opera in Three Courses, premiered in London in February 2019.
Other staged works include the chamber opera, Isabella  London 2015; London and Budapest, 2016), with the composer Oliver Christophe Leith; Tatort: Märchenland (Munich, 2015), a fairy-tale detective story co-written with Stephen Plaice for the Munich Radio Orchestra; After the Fall (London, 2017; Reykjavik, 2020), a chamber opera based on Oliver Sack's Musicophilia, with composer Helgi Rafn Ingvarsson; and 'The Handbag Aria', written with composer Samantha Fernando for the National Opera Studio (London, May 2018).
Forthcoming work includes: a choral work commissioned by the Greater Manchester-based Sunday Boys and Meraki (Jul 2021), with composer Michael Betteridge; and a song cycle on the ecology of gardens with composer Lucy Armstrong, commissioned by the Salford Choral society (Nov 2021).
Rebecca has a PhD in Creative Writing from the University of Manchester, and is an external moderator on the MA in Opera Making at The Guildhall School Of Music And Drama. As artist in residence in Manchester's John Ryland's Library Rebecca is working on a new book-length poem based on her own family archive, Speaking Russian in Coulson: Between Countries and Between Forms.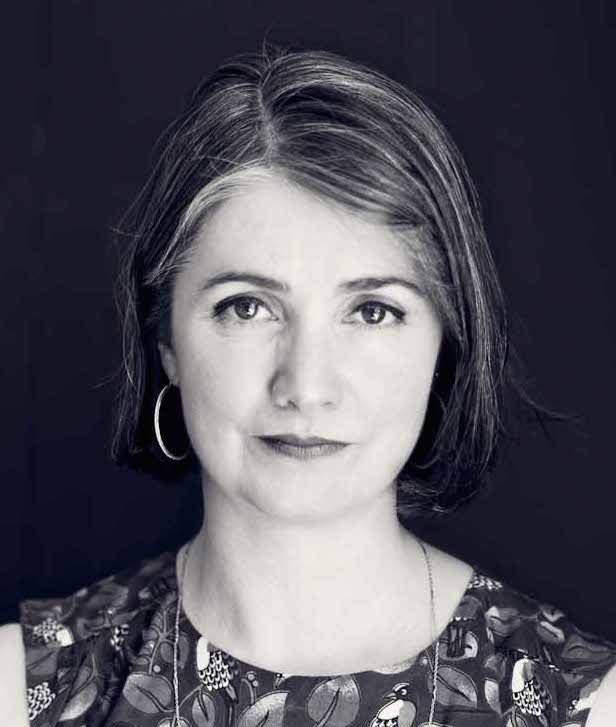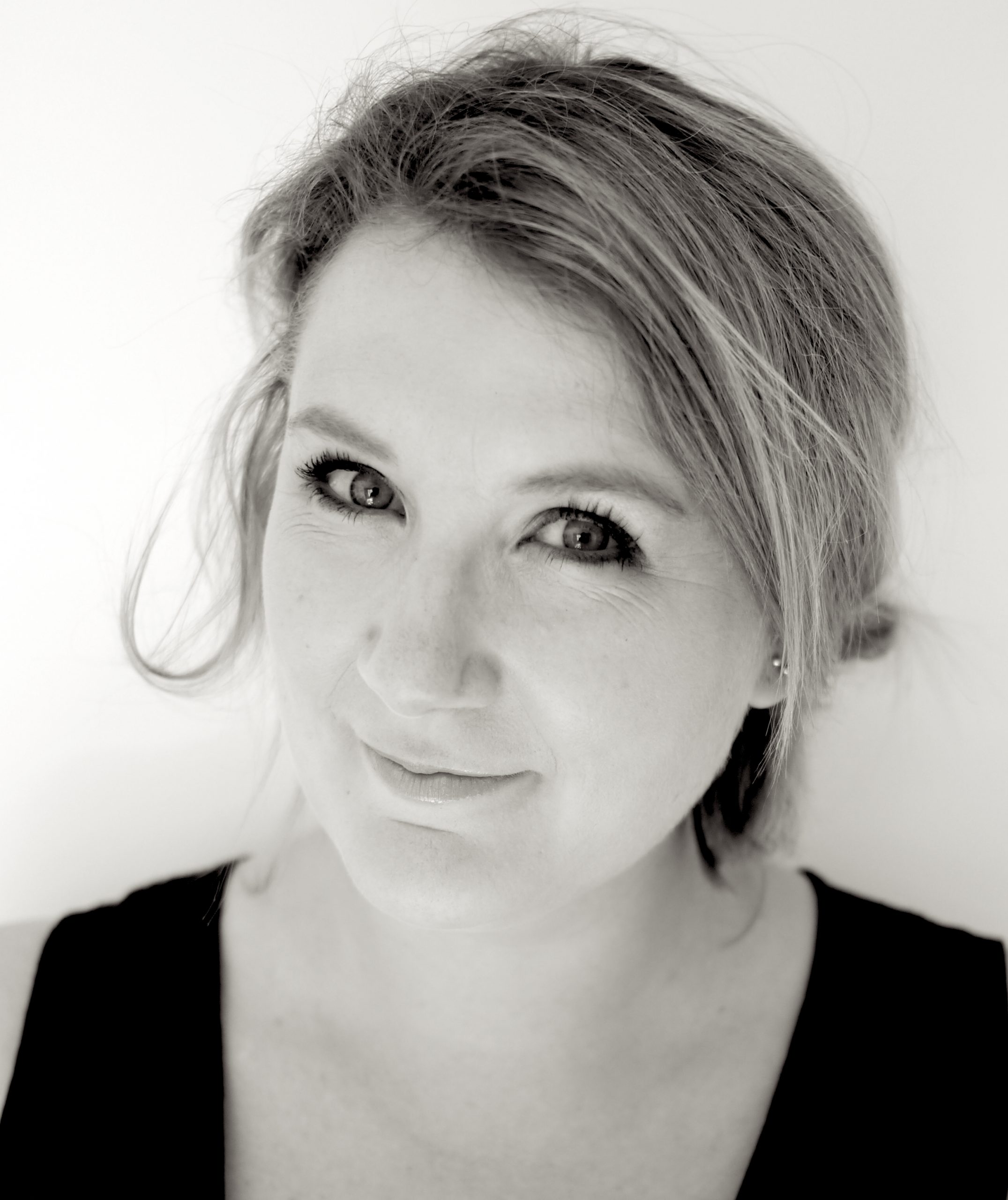 Freya Wynn-Jones
Freya Wynn-Jones is a director and opera maker working across a wide range of professional, educational and community settings. Recent credits include devising and directing How It Came To Be with English National Opera's Youth Company for the London Coliseum, creating It Takes A Village from a selection of operatic repertoire for the Royal Opera House Thurrock Community Chorus and directing Streetwise Opera during their Royal Opera House residency in Carmen: Fire, Frailty and Freedom.
With a particular interest in the relationship between theatre and vocal art, Freya has worked with companies including English National Opera (Some Truth, The Marigold That Goes To Bed With The Sun, Threads Of The Past, Stand As One, How It Came To Be).The Royal Opera House (It Takes A Village, A Day Dawns), Glyndebourne Opera (Tycho's Dream, Into The Harbour, Until The Summer Comes Again), Aurora (Tchaikovsky and The Marvellous Kingdom, Pepper and The Monkey, Beethoven and The Dinosaurs; Bach and The Noisy Nighttime) Garsington Opera, The Southbank Centre, The Guildhall and Opera North.
In 2017 she directed the world premier of hunger alongside Helios Collective and ENO and was selected as a Spitalfields Music's Open Call Artist to develop Mother Daughter a cross-discipline vocal work. In 2021 she joins Streetwise Opera as an Associate Director for their upcoming production After Winter.
Residential option
We recommend that if possible, you stay on-site during your course. All our courses are best experienced holistically: through working, relaxing, eating and staying with other course participants and tutors.
Our beautiful rooms have all the character and personality you'd expect, but not at the expense of comfort. With easy access to our wider estate, they are the perfect place to relax and recharge.
Breakfast and dinner each day – made with fresh, locally-sourced produce by our award-winning team – are included: one less thing to worry about during your stay.
Choose this option by selecting 'residential' at checkout (head to 'Book now', below). Please note:
– Accommodation is available at a discounted rate for course attendees.
– For this course, you will arrive on Friday 7 May and depart on Sunday 9 May.
– Breakfast and dinner are included from Monday-Thursday and breakfast on Friday morning. (Dinner on Monday is a communal experience and part of the course fee – see above).
– Check-in for all rooms is from 3pm on the day of arrival.
– Check-out for all departures is 11am on the day of departure.
– Accommodation is booked on a first come, first-served basis only.
Book now
We are proud to be COVID-secure. Find out what we're doing to ensure you have a safe and enjoyable experience here >
Select a time below to begin your online booking. You will receive an e-ticket for this event. Please note that individual orders will be restricted to six tickets per booking (on the assumption this rule will apply post-lockdown). No tickets will be available on the door as the box office remains closed due to Covid-19. You are welcome to email us at boxoffice@dartington.org with any queries you have.
Offer: Special rate for Dartington Members
Dartington Members will receive a 10% discount, applied when they log in during the checkout process. For more information about Membership,
click here
(opens in new tab).