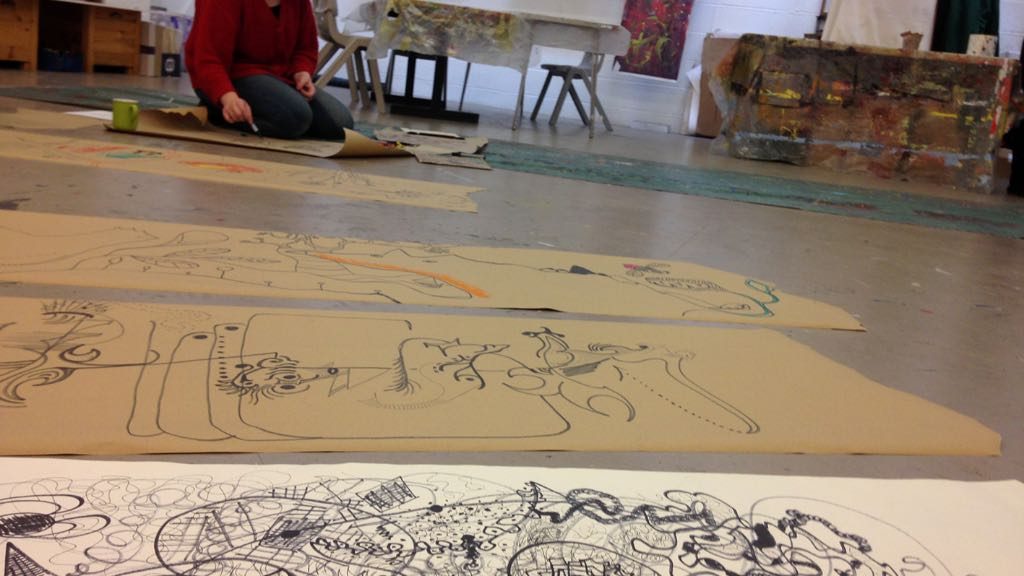 Details
Venue Space: Studio 20 (Arts Lab)
Artist(s) Bethan Welby and Claudia Schmid; an Arts Lab event
When: October 11th, 18th, 25th; November 1st, 8th, 15th, 22nd, 29th. All 7-8.30pm
Prices
FREE. Donations welcome. Please bring own art materials.
About this event
Free, open, unguided group drawing session hosted by two local artist-illustrators, Bethan Welby and Claudia Schmid. A chance to draw with others in the illustrious space of Arts Lab Dartington.
An opportunity to approach drawing in a loose and playful way. For more information about the artists leading these sessions, go to www.bethanwelbyillustration.com / claudiaschmid.co.uk.
This workshop is free. Donations are welcome.
About Arts Lab
Arts Lab CIC is an artist-run social enterprise that connects people with visual art and artists to help build happier and more connected communities.
Working in partnership with Dartington Arts from a large studio in the heart of the sumptuous Dartington Hall estate, Arts Lab provides a programme of events for all of workshops, exhibitions, talks and residencies, a research hub for artists, and outreach for youth, health and prison services, schools, colleges, refugee projects and local businesses.
Click here for more Arts Lab courses or find out more about the project at arts-lab.co.uk.
Related events
---
More to Enjoy
---
About us
Dartington is an old place with a new story.
The Dartington Experiment began in 1925 and was based on the idea that that humans are many-sided – and how we need environments that encourage our whole being to flourish, in connection with nature and each other.
This idea as true today is it ever was.
Find out more about what we do