Dynamic Adventures Summer Activities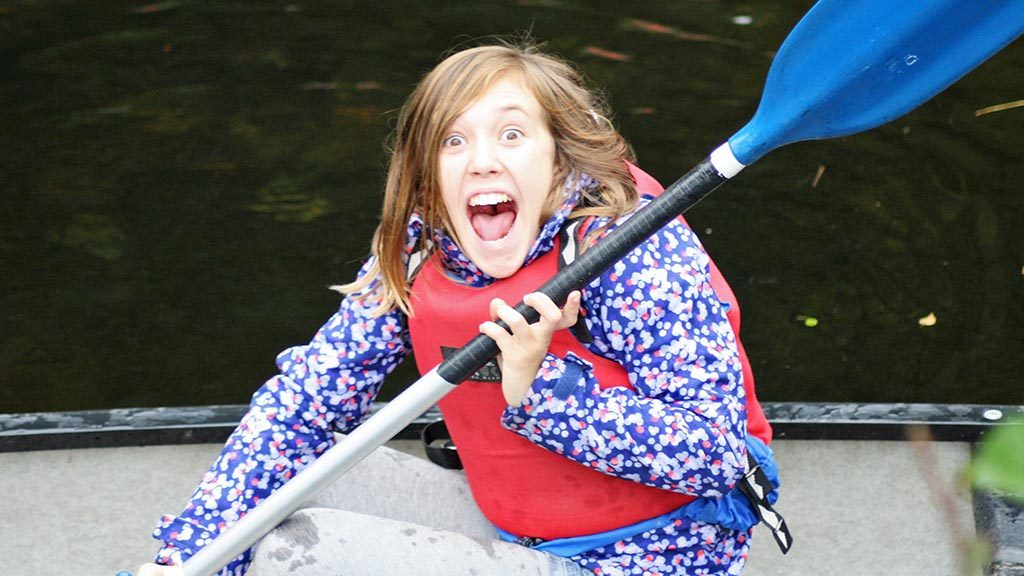 Venue Dynamic Adventures on the Dartington estate - see below for details
Activities hosted by Dynamic Adventures
When: Throughout the summer holidays
Prices
Varies - see below for details on booking
About this event
Get ready for a dynamic adventure! Exciting outdoor activities for the whole family, open seven days a week throughout school holidays.
Whether you're 6 or 60, you'll love Dynamic Adventures' range of exciting outdoor activities: archery, rock-climbing, abseiling, high ropes tree top adventure, 500 foot long zip line, canoe and kayaking all suitable for beginners and beyond. Leave your children with our experienced team of instructors or join in for some family fun.
Dynamic Adventures is a Community Interest Company based next to the River Dart where we run canoe and kayak sessions from our Adventure Centre. The rest of our activities – the 150m zip line ('Vertigo'), nautical themed high ropes, archery meadow and abseil platform – are based in the old quarry up behind The Shops at Dartington.
We're open 7 days a week throughout school holidays for fun activities for all the family.
Related events
---
More to Enjoy
---
About us
The Dartington Experiment began over 90 years ago when our founders, Dorothy and Leonard Elmhirst, set out to build a community inspired by the idea of a 'many-sided life'.
Today, we believe that their vision is more relevant today than ever before. We aim to be a place where people can realise their individual and collective potential, and are given a chance to connect with themselves, each other, and the environment.
Across the estate, a programme of events and visitor attractions operate year-round; artists, makers, farmers, educators, craftspeople and entrepreneurs live and work; and the community continues to 'learn by doing', finding inspiration in the Elmhirst's progressive ideas and experimental approach.
Find out more