Earth Talk: The Parting of the Ways
The end of Climate Politics as we know it and the choices that lie ahead
BOOK NOW
8 – 9.30pm, Friday 17 February 2023
Dougald Hine with moderation by Satish Kumar
Great Hall, Dartington Trust, South Devon
We are delighted to let you know that this talk is part of the Gift Economy – meaning you can join without charge. However, if you are able, please consider giving back to us to help support our learning programme; suggested donation £5/£10. 
Booking is essential, and you'll have the chance to donate during the checkout process.
About this event
Dougald Hine, co-founder of the Dark Mountain Project and world-renowned environmental thinker, has spent much of his life talking to people about the climate crisis. Then, one afternoon in the second year of the pandemic, he found he had nothing left to say. Why would someone so deeply concerned about the trouble we are in want to stop talking about climate change now? 
In this Earth Talk hosted by Satish Kumar, Dougald reflects on the central themes of his new book, At Work in the Ruins, in which he attempts to answer that question. This is a story that begins in the era of Extinction Rebellion and Fridays for the Future, but takes us back to the origins of Green politics and its attempts to call industrial society into question, in order to frame the choices that have become starker during the time of Covid. 
Are we ready to be humbled by the encounter with climate change – or will it become the licence for the grandest and most desperate version of the project of modernity, to turn our planetary home and all those we share it with, our human kin and our more-than-human kith, into an object of global management and control? To face this question, we need to leave behind the frame within which environmentalism and climate politics have been operating for the past 30 years. 
The discussion will be followed by a book signing with the author. 
Praise for At Work in the Ruins:
'Essential reading for these turbulent times.' Amitav Ghosh 
 'An elder to our environmental movements.' Gail Bradbrook 
 'Let Dougald Hine's masterful storytelling mark you; let his song of loss and longing, his call to fugitivity, dispossess you of your steady gait and poise. Perhaps then we, collectively infected, might together witness the incomprehensible.' Bayo Akomolafe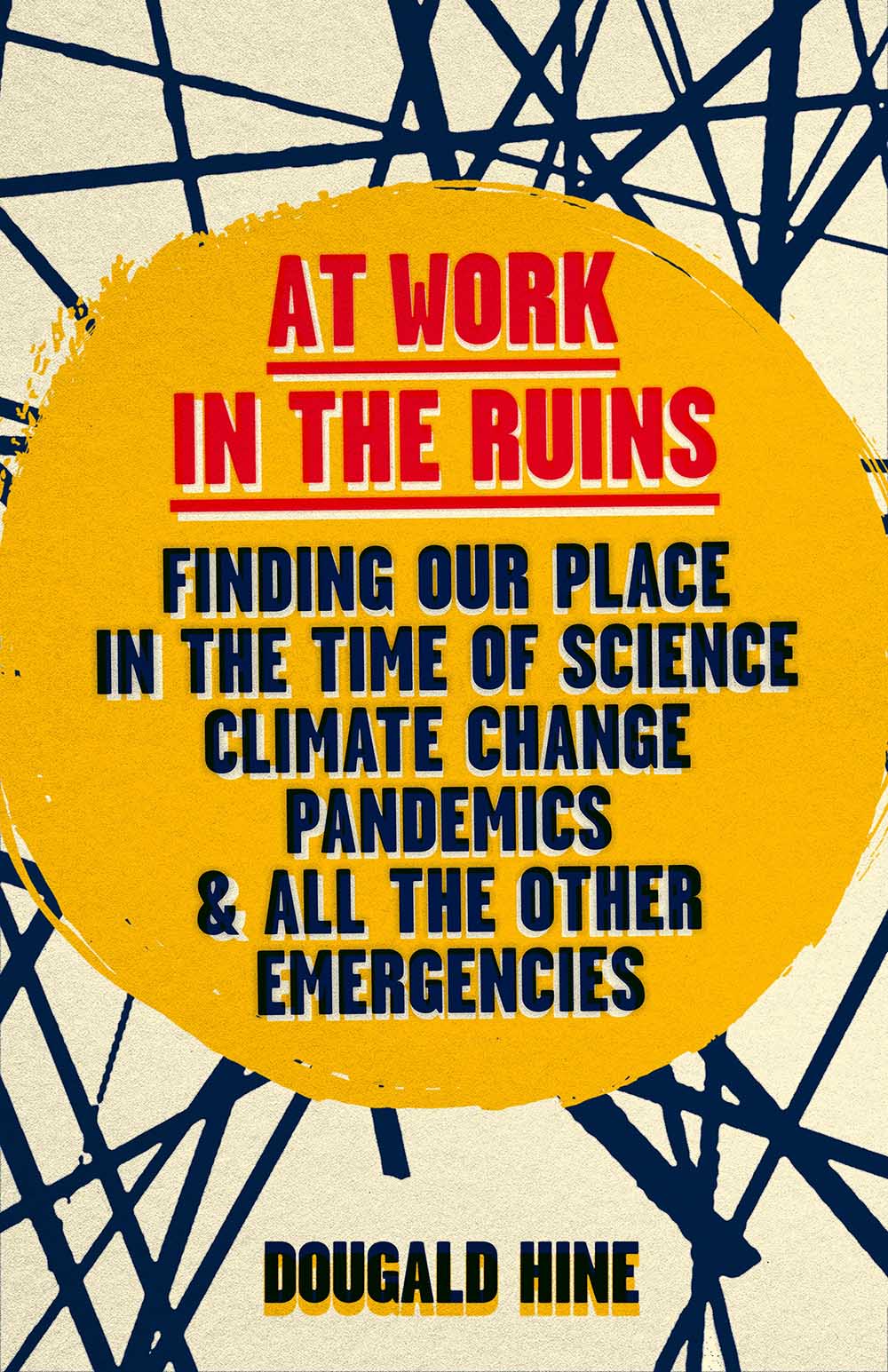 Book now
Select a time below to begin your online booking. You will receive an e-ticket for this event. You are welcome to email us at boxoffice@dartington.org with any queries you have. Full T&Cs >
---
---
Offer: Special rate for Dartington Members
Dartington Members will receive a 10% discount, applied when they log in during the checkout process. For more information about Membership,
click here
(opens in new tab).
Related Events
View All Talks, Tours & Exhibitions