Elegant Simplicity
Any fool can make things complicated, it requires a genius to make things simple - E.F Schumcher
BOOK NOW
Monday 13 – Friday 17 March 2023 
Satish Kumar, June Mitchell, Gill Meller
Dartington Trust, South Devon
Unless otherwise stated, our Short Courses are for adults 18+ years
Residential: £795* | Non Residential: £595 | Deposit: £150**
Bursaries are available – find out more here.
*Residential course fees include all vegetarian meals, field trips, materials and all teaching sessions and includes private, simple accommodation with shared bathroom from supper on the day of your arrival through until the lunchtime before your departure. More info about accommodation can be found below.
**Place a deposit to secure either a residential or non-residential place, with the outstanding balance payable four weeks before the course start date.
About this course
In modern times our lives, our minds, our homes and our work places have become complicated and cluttered. We are burdened by unnecessary thoughts and unnecessary stuff! This course is about ways of making our spaces, minds and work-places elegant, simple and straight forward.
Elegant simplicity starts with food. We need to learn to cook and grow our food, simple yet nourishing, energising, and delicious. We have Gill Meller midweek, who will teach us exactly that. Food needs to be healthy for people and healthy for our precious planet Earth.
As we learn to bring authenticity in food so we do with our clothes, furniture and technology, to insure the wellbeing of people and of planet Earth. With Satish Kumar we will explore how to bring beauty, utility and sustainability together in our daily lives.
And with all the above we will learn to keep our minds and bodies healthy, resilient and supple. Through the practice of meditation and Qi gong, with June Mitchell, we will learn how to make our minds and bodies peaceful and calm.
Let us all learn to live simply so that many people in the world can simply live! For social justice, for ecological sustainability and for joyful aesthetics, as well as for happy living, elegant simplicity is the right direction to follow in order to build a happy and sustainable future for ourselves and for the future generations.
ON THIS COURSE YOU WILL
Explore how we can find contentment and fulfilment with fewer but beautiful things, considering the concept that "less is more"
Practice the simple joy of healthy, nourishing and seasonal cooking
Have an understanding of how to use simple ingredients from our garden
Acquire simple techniques to declutter our homes and lives

Integrate our spiritual and physical wellbeing

Practice the simple movements of Qigong
typical schedule for short courses
Check-in to the room is between 3-3.45pm on the day of arrival. Check-out is 11am on the day of departure, although if travelling by public transport, luggage can be left at the Welcome Centre until the course has completed.
Teaching generally begins at 4pm on the first day and ends at 2pm Fridays or 4pm Sunday (whichever is the last day of the course).
The daily timetable can start at 9.30am and end around 9.15pm, with free time available at set times throughout the day.
For residential participants breakfast is included, followed by a morning gathering and community work groups on weekdays, which are open to all participants and the college community. Non-residential participants can pay extra if they wish to have breakfast on one or more of the days.
Lunch for all participants is between 1-2pm and supper is 6.30-7.30pm (both meals are included in the residential and non-residential course fee).
If you have any questions about your course schedule please contact shortcourses@dartington.org
OUR LEARNING COMMUNITY
Our courses are part of the wider Learning programme at Dartington, and you will join a community of students on site studying at Schumacher College and Dartington Arts School as well as other short course participants, volunteers and visitors.
While you are here we invite you to take part in our learning community life by attending morning meetings, taking part in activities such as meal preparation and clearing, and evening social events. This is entirely voluntary, but participants tell us that taking part adds to their experience at Dartington.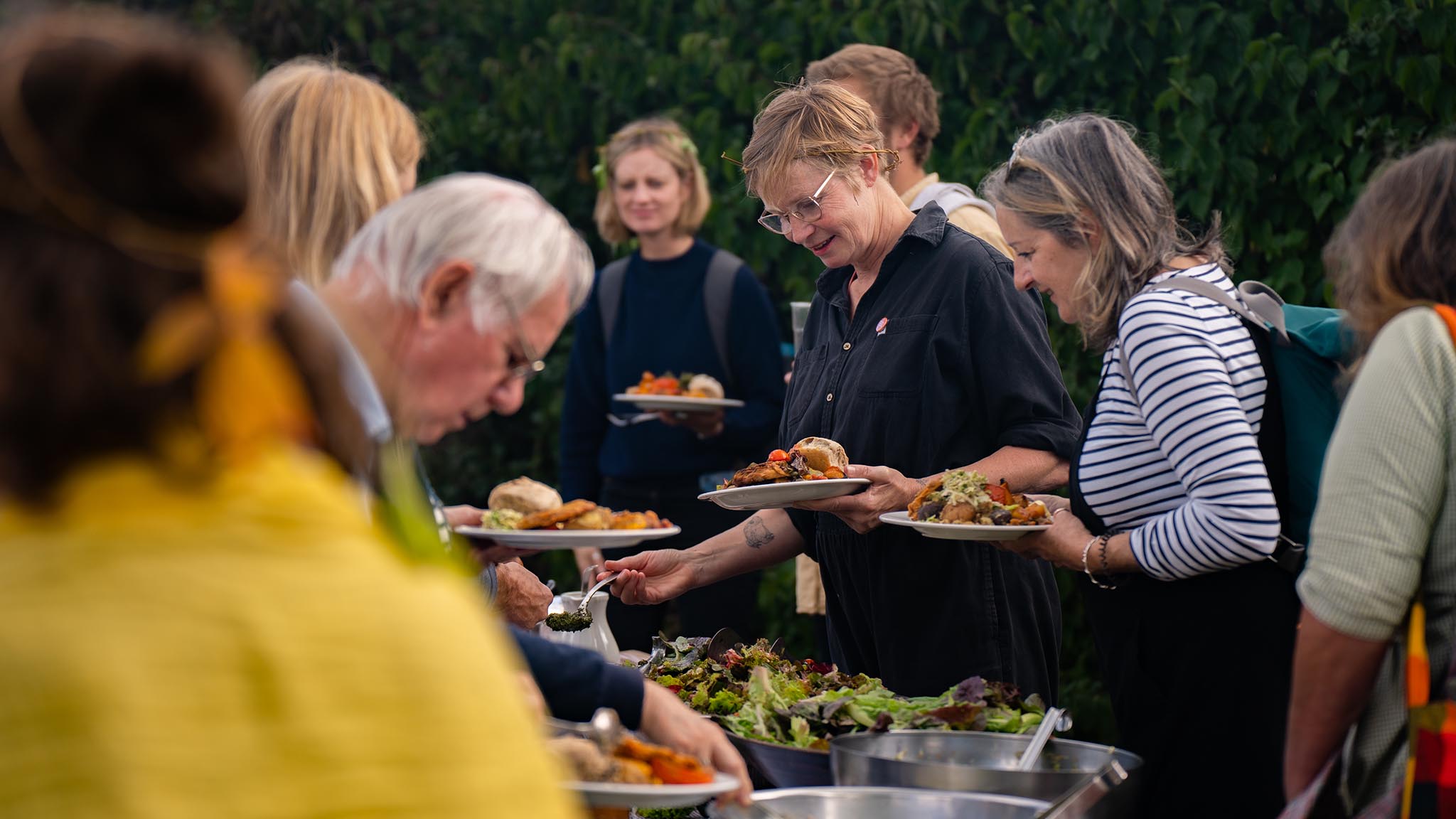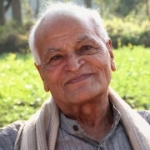 Satish Kumar
Satish is a former monk and long-term peace and environment activist. He has been quietly setting the Global Agenda for change for over 50 years. He was just nine when he left his family home to join the wandering Jains and 18 when he decided he could achieve more back in the world, campaigning for land reform in India and working to turn Gandhi's vision of a renewed India and a peaceful world into reality. Read More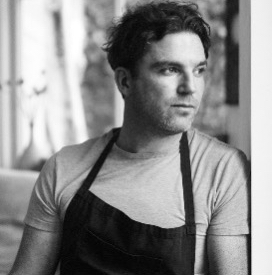 Gill Meller
Gill Meller is a chef, award-winning food writer, teacher and advocate for real cooking. Based in Lyme Regis, Dorset, Gill's cooking is a reflection of his surroundings, he takes inspiration from the landscape, the seasons and the community of farmers, growers and fisherman that live and work around him. 
Gill's approach to cooking encourages people to think more about how their food is produced, where it comes and how what we eat affects the world around us. His passion for cooking extends beyond the kitchen. Read More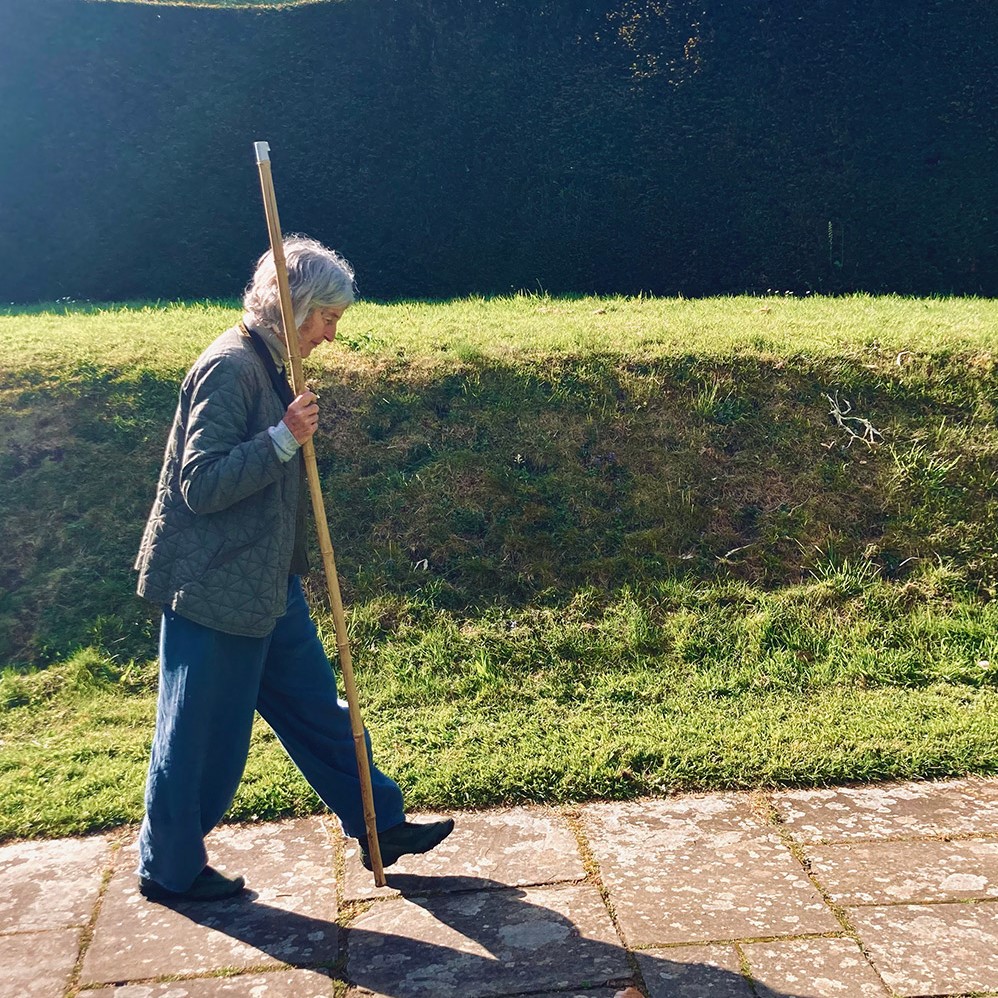 June Mitchell
June Mitchell guides meditation, sitting, walking and reclining, in the tradition of Thich Nhat Hanh and Plum Village, which she has attended many times. She leads a Vietnamese form of Qi Kong, holding a bamboo pole, which is a meditative exercise for all ages. She is also a former editor of Resurgence magazine.
We recommend that if possible, you stay on-site during your course. All our courses are best experienced holistically: through studying, relaxing, eating and staying with other course participants, volunteers, staff and tutors.
The residential course fee is based on staying in one of our hostel-style single rooms with shared facilities and easy access to your main learning space. They are the perfect base to rest your head, relax and recharge. You can find out more about the rooms here.
Breakfast, lunch and dinner are included throughout the duration of the course, each made with fresh, locally-sourced produce by our award-winning team.
Accommodation is available at a discounted rate for course attendees, and on a first come, first served basis only. Choose this option by selecting 'residential' at checkout.
Your Title Goes Here
Your content goes here. Edit or remove this text inline or in the module Content settings. You can also style every aspect of this content in the module Design settings and even apply custom CSS to this text in the module Advanced settings.
optional: upgrade to a courtyard room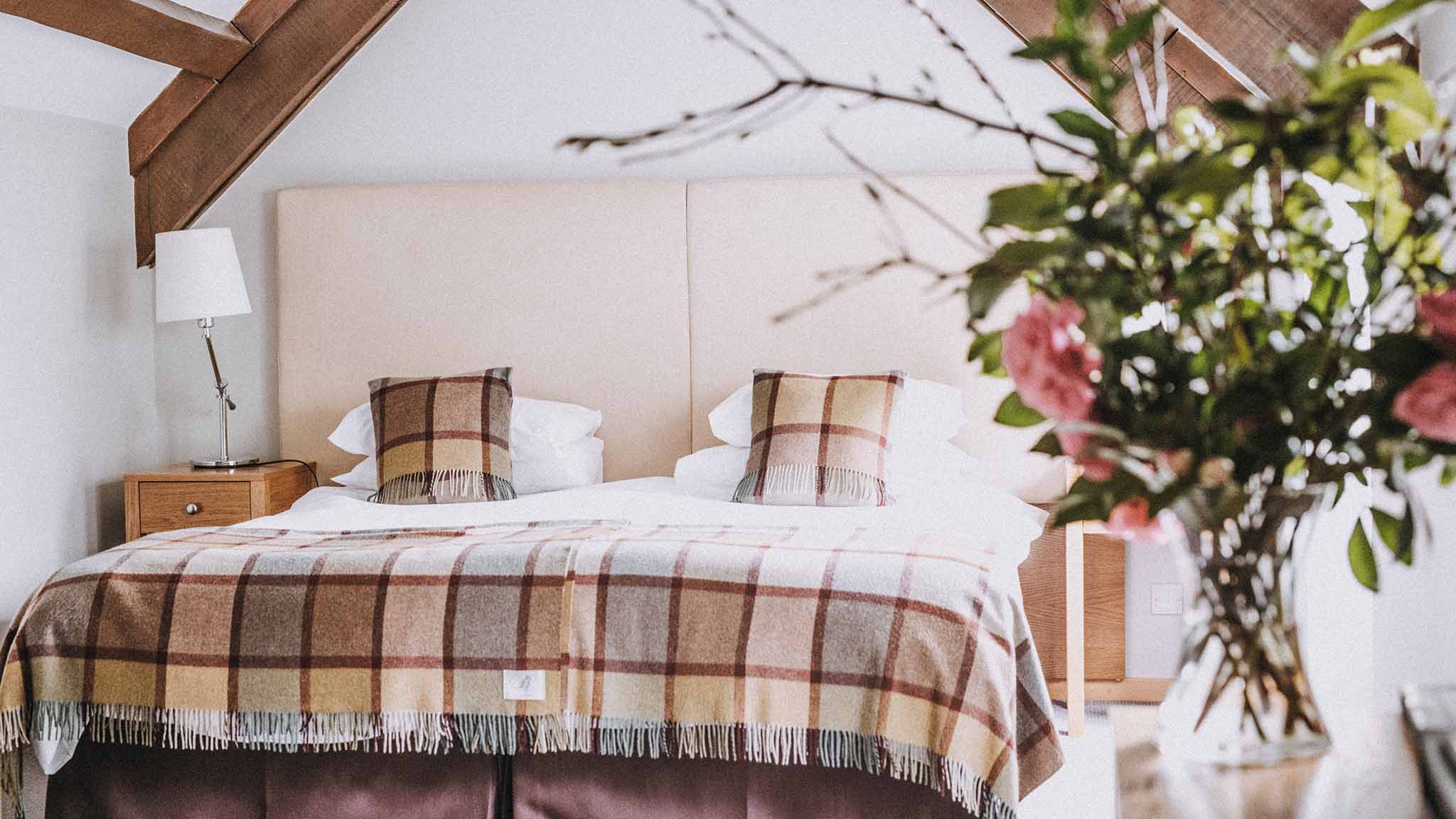 It is also possible, subject to availability, to upgrade your accommodation to a single or double en-suite bedroom in our beautiful and historic courtyard. An upgrade to a single room with en-suite bathroom is an additional £27.25 per night and a double room with en-suite bathroom is an additional £43.60 per night.
If you would like to upgrade, please first book with residential option included, and then contact our Guest Services team on 01803 847121 or email guestservices@dartingtonhall.com to check availability. Our Guest Services department is open daily, 8am–8pm.
Should you decide to upgrade to our en-suite accommodation, please be aware that this is 20 min walk, or 3 min drive, to the Old Postern site, where some of our courses are held. There is car parking available near to all venues on the estate.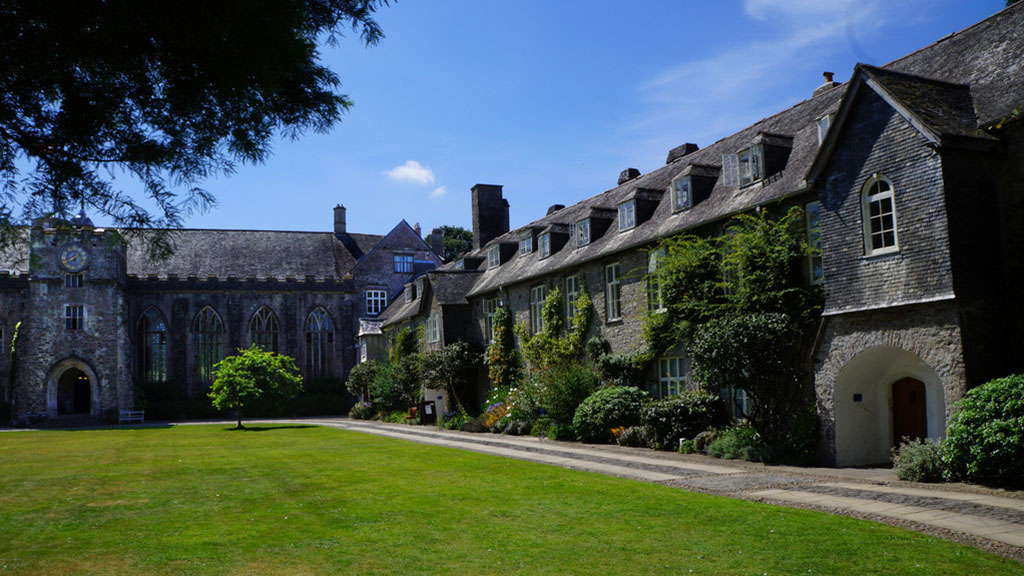 OPTIONAL: STAY ON OUR CAMPSITE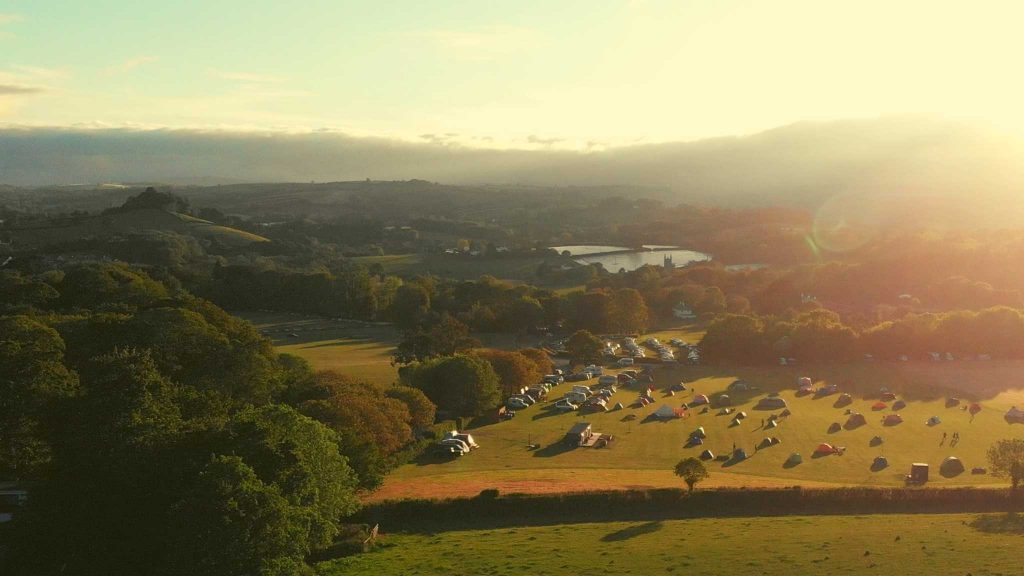 You may like to stay on our beautiful and relaxing campsite, amidst the stunning rolling hills and ancient woodlands of Dartington. Find out more about the campsite here.
Should you decide to stay on the campsite, please be aware that this is 10 min walk, to either Schumacher College or Dartington Hall, where our courses are held. There is car parking available near to all venues on the estate.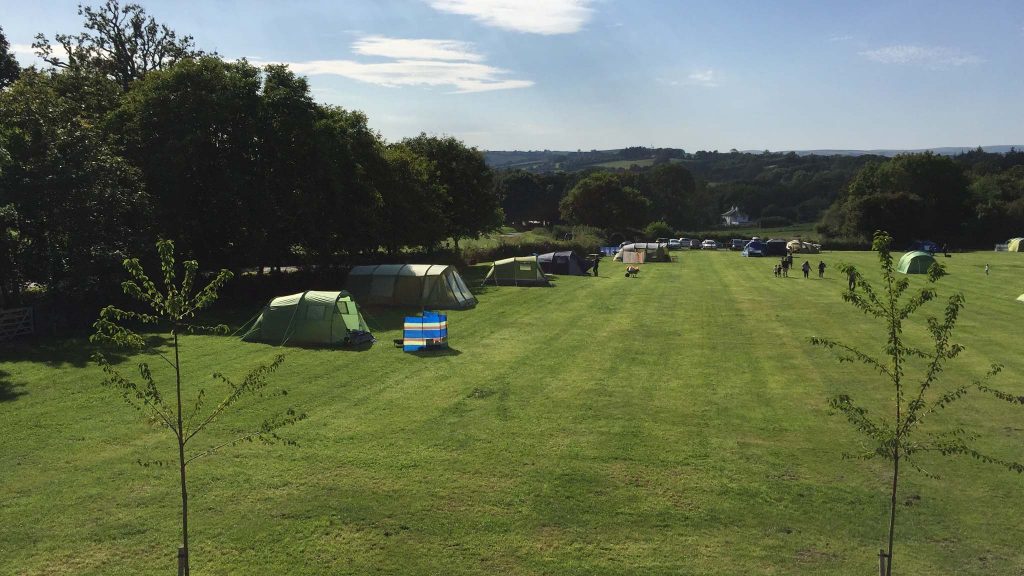 Book now
Begin your online booking below. You will receive an e-ticket for this event. You are welcome to email us at shortcourses@dartington.org with any queries you have. Full Short Course T&Cs can be found here >
If you place a deposit, you will be contacted by us four weeks before the course start date to pay the outstanding balance. You will also be contacted with full details about the course before you arrive.
Please note that in most cases bookings for all our Short Courses close at midday on the Thursday before the course begins. This enables us to give you the best possible course experience and ensures all bookers receive the relevant course materials before they arrive.
---
---
Offer: Special rate for Dartington Members
Dartington Members will receive a 10% discount, applied when they log in during the checkout process. For more information about Membership,
click here
(opens in new tab).
Related Events
View All Schumacher College Short Courses