Engaged Ecology: Reconnect with Nature
A radical experiment in embodied learning for those looking to reconsider their relationship with the more-than-human
BOOK NOW
Mon 20 Feb – Fri 17 March 2023
Andy Letcher, Miriam Darlington, Stephan Harding
Dartington Trust, South Devon
Deposit: £150* | Full Course: £2,000 (accommodation and meals not included)
Booking deadline: 6 Feb 2023
Bursaries are available – find out more here.
IMPORTANT TO KNOW
On this course, you'll be studying alongside MA programme students on an unaccredited basis. That means that while you don't need formal qualifications to take the course, our Programme Lead will need to assess your suitability before your place is confirmed.
HOW IT WORKS
*A deposit is required to register your interest. The Programme Lead will then contact you to assess compatabilty with the course and upon confirmation proceed to the full course payment. In the event that the course is not suitable for you, the deposit will be refunded.
About this course
We all have assumptions about how we see the world. Everyone is subject to a certain extent to the inherited societal norms and habits of thinking that have shaped the cultures in which we live. But the social and climate crises of our time show that these assumptions may well be wrong, unhelpful, even damaging for people and the planet. In this short course we will help you get out of that cycle.
To do this we invite you to leave behind human-centred mindsets and reassess key concepts such as ecology, nature, the Anthropocene. You will emerge with a new, more porous relationship with the world and a reinvigorated sense of our place in it.
One key part of the course is a week-long project immersing yourself in birdsong – identifying birds as an ecologist, experiencing the distinctive dawn chorus on the Dartington estate, researching bird-language, but also learning about birdsong in the southern African indigenous traditions, and exploring it aesthetically through melody and imitation in folk music. In this and the other focus areas (listed below) we encourage you to diversify your perspective and start to think in a way that is in collaboration with rather than assuming dominance over the natural world (or what we prefer to call the more-than-human). You'll come out of the course feeling more comfortable challenging the received assumptions about how we see and understand ecological phenomena. This matters because a broader perspective, less imperious, more inclusive, ultimately helps us make better choices about how to act in the world towards a more regenerative, collective, healthy future.
Ways in which we engage with the non-human world on this course:
• Two days of Goethian science, developing a participatory approach to the analysis of phenomena, as well as exploring other key concepts of Schumacher College, such as Gaia theory and systems theory.
• Folk Singing
• Immersive nature writing with Miriam Darlington
• Exploration of animism as a way of engaging with the world
• Citizen science on the River Dart with West Country Rivers Trust
• Practical sessions in creating fire by friction – a spring board for considering our human relationship with combustion and fire
• A Deep Time Walk with Dr Stephan Harding
This course offers the opportunity to join the second module of our MA programme 'Engaged Ecology' as an unaccredited student. 
To study on an accredited basis, please see the MA course programme page. 
teaching dates
On-site teaching dates: 
Mon 20th Feb – Fri 17 March 2023
Weekdays between 9.30am and 4.30pm, with occasional evening sessions. 
Please note that the course fee does not include accommodation and meals for the on-site portion of your course.
Should you be accepted onto the course, our Short Course team will advise you on how to book one of our accommodation and catering options.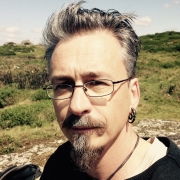 Andy Letcher
Andy is the programme lead for MA Engaged Ecology at Schumacher College.
Andy has doctorates in Ecology (Oxford University – studying patterns of distribution of mammals at the continental level) and in the Study of Religion (King Alfred's College, Winchester – researching bardic performance within contemporary Druidry and radical environmental protest movements). Consequently, he is especially interested in the intersection between ecology and worldview or spirituality.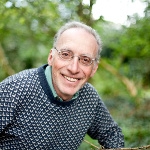 Stephan Harding
Stephan was one of the founding members of Schumacher College, and led and lectured on the college's MSc Holistic Science for nearly two decades - teaching on the core models of the programme, as well as on several short courses at the College.
Book now
Please note that you will need to place your Deposit by the Booking Deadline specified above, so that we - and you - have time to prepare for your course.
Once you have placed your Deposit, you will be contacted by our Short Course team who will advise on next steps. Your application will then be considered by the Programme Lead. If you need to contact us in the meantime, you can do so by emailing shortcourses@dartington.org.
---
---
Offer: Special course rate for Dartington Members
Dartington Members will receive a 10% discount (applies up to the value of £1,000), applied when they log in during the checkout process.
Please note that for events over £1,000, your discount will apply only if you pay in full, or when you settle the remainder of your course fee (if you choose to place a deposit initially)
. For more information about Membership,
click here
(opens in new tab).
Related Events
View All Courses