Fermentation for the Nation
Harness the power of natural bacteria on this introduction to fermenting your own food and drink
BOOK NOW
10am – 4pm on both Sunday 12 and Sunday 19 February 2023
Dartington Trust, South Devon
Unless otherwise stated, our Short Courses are for adults 18+ years
Non Residential 2 Day Course: £220
The week in between the 2 days is to allow for fermentation time
About this course
Over two consecutive Sundays, we'll delve into the world of fermentation with the week between sessions allowing for fermentation time. The classes will be a mixture of hands-on cooking and demonstrations, with lots of tips, talking and tasting.
Over the course, we will be looking at ways to ferment nearly every foodstuff: grains, vegetables, dairy, beans and  pulses and more, using everything from naturally occurring airborne yeasts and bacteria to SCOBYs – symbiotic cultures of bacteria and yeasts. You will be taking away the fruits of your labour – bread, sauerkraut, kefir and more!
on this course you will
Make a variety of fermented items to take home, including:
Probiotic Drinks: Make kombucha & milk or water kefir + a ginger/ turmeric root beer demonstration & sample other ferments.
Cacao: Make raw chocolate & superfood truffles + a raw vegan ice cream demonstration & sample other ferments.
Fermented Vegetables: Make sauerkraut & kimchi + a sprouted seeds/ microgreens demonstration & sample other ferments.
Sourdough: Make a rye loaf & sweet spelt buns + a crumpet demonstration as well as sampling other ferments.
what to bring
Please bring your own packed lunch and any refreshments you may need. There are cafes and catering options on site also.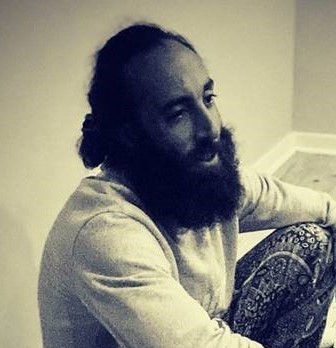 Faze Ali
Faze's fascination for the alchemy of baking and the magic of fermentation took off under the tutelage of Voirrey Watterson (Devon's queen of fermentation), at Schumacher College. Since that time the health-benefits, flavour and culture of fermented foods is something that he has experimented with, and shared with hundreds of people through workshops and at home. Faze has been known to travel around with a kombucha jar strapped in to the front seat of his vehicle, so as not to leave it home alone, and regularly takes ferments away with him to tend to them, and enjoy them. Faze is particularly passionate about the wider significance of fermenting foods and the culture of fermentation, as much as the benefits to our bodies, and is currently designing a restaurant experience centered around fermentation.
Book now
Begin your online booking below. You will receive an e-ticket for this event. You are welcome to email us at shortcourses@dartington.org with any queries you have. Full Short Course T&Cs can be found here >
If you place a deposit, you will be contacted by us four weeks before the course start date to pay the outstanding balance. You will also be contacted with full details about the course before you arrive.
Please note that in most cases bookings for all our Short Courses close at midday on the Thursday before the course begins. This enables us to give you the best possible course experience and ensures all bookers receive the relevant course materials before they arrive.
---
---
Offer: Special rate for Dartington Members
Dartington Members will receive a 10% discount, applied when they log in during the checkout process. For more information about Membership,
click here
(opens in new tab).
Related Events
View All Art and Craft Courses