Ruairi Edwards and Christine Cairns
Schumacher College, Dartington Trust, South Devon
£375.00 (or £150 deposit, with the outstanding balance payable at the booking deadline specifed below). Short Course bursaries are available – find out more here.
Course fees include a two-night stay in private, simple accommodation with shared bathroom and all vegetarian meals from supper on the day of your arrival through until the lunchtime before your departure. Fee also includes any field trips, materials as well as all teaching sessions.
About this course
How many of us have dreamed of standing on a stage and expressing ourselves through song? Yet how many of us were told 'you just can't sing'? Or perhaps you suspected there was a beautiful voice within, only to doubt it?
Join us for a weekend of uplifting connection via the natural power of your own voice. This course offers an opportunity to develop your personal technique and style, improve your breath control and your ability to project your voice, and to experience the heartfelt joy of sharing song with others.
In this course you will explore different singing styles including Indian vedic chanting, gospel call and response and Baltic mediterrean folk music; you will sing outside in the beautiful surroundings of Schumacher College as we turn to nature for inspiration, observing how animals communicate; you will develop a greater confidence in the power of your own voice and body; you will be able to perform for family, friends and the wider Schumacher learning community at the end of the course.
The course is led by Ruairi Edwards – one of the UK's most sought-after choral conductors who has performed at Carnegie Hall, sung with Glyndebourne Youth Opera and worked alongside Gareth Malone on the BBC's BAFTA award-winning television series The Choir. Ruairi will be using the inspirational setting of Schumacher College to aid us in raising consciousness, improving mental wellbeing, and most importantly – empowering you to find your inner voice, your source, your strength. 
Christine Cairns will also join the group to provide individual vocal support and guidance to participants. Whatever your specific concerns, challenges or questions, Christine will spend dedicated time with you and will expertly support you in the process of further discovering and developing your natural voice. You will finish your time with Christine with a deep and practical understanding of what is important to you, the way you express yourself, and where to go next. And above all, you will further connect with the deep joy and wisdom that your voice – and its expression – holds for you.
What previous participants have said
"My body and cells are still buzzing and I'm not able to share how blown away in gratitude I am."
"Ruairi – a beautiful bubble of energy fizzing through our lives for the weekend."
"Ruairi is an extremely genererous teacher. His love for choral singing is infectious… unforgettable."
Singing is humanity's deepest source of connection and vitality. It is hard-wired into our evolution and one of the most powerful forms of group-bonding. No human group on the planet – tribe, society or civilization – has been able to flourish without it.
On this Short Course you will:
Be guided gently and expertly by experienced professionals in voice work;
Discover – at your own pace – how to naturally access your voice in an authentic and safe way;
Learn about the huge benefits of singing to individual and collective wellbeing;
Explore various bodywork practices which allow you to find your voice;
Learn about ways of singing in community;
Explore various folk and indigenous traditions which still retain a strong connection to singing;
Spend time out in the beautiful natural grounds of Schumacher College, listening to the sounds of nature;
Come together with your fellow course participants to create a unique choir, tailor-made to the individual requirements and passions of your specific group.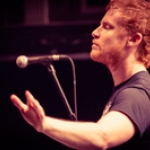 Ruairi Edwards
Ruairi is a nationally sought-after conductor, pianist and vocal coach whose approach to music – and to singing especially – is to empower and uplift people into discovering within themselves and others a deep source of joy and connection.
Originally coming from a prestigious academic background in Economics, Ruairi established a career as a professional musician aged 21, and quickly developed a national reputation within the choral music world. Having rapidly gained apprenticeships with several of the UK's leading choral conductors – including David Lawrence, Dan Ludford-Thomas and Paul McGrath – Ruairi became sought-after for his ability to work with a huge range of different groups, from children's choirs to choral societies, gospel choirs to business organisations.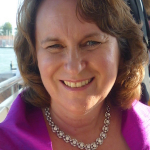 Christine Cairns
Christine Cairns has had an extraordinary musical career which has seen her sing under the baton of world-famous conductors as well as running a community choir. She launched the charity Music for Autism to host concerts for young adults with autism, giving them the opportunity to respond to music in any way they wish; a true reminder, Christine says, that the joy of live music can have the most profound effect on everyone.
Christine began her musical life as a viola player with the National Youth Orchestra of Great Britain and went on to study viola and singing at the Royal Conservatoire of Scotland. However her passion for singing eventually took over and the combination of a masterclass with international soprano Elizabeth Schwarzkopf and an audition with conductor André Previn launched her international career.
Book now
*Courses are confirmed or cancelled based on the number of bookings approximately 6 weeks before the course start date. If the minimum number of bookings is achieved we confirm the course and sales continue. Courses are cancelled if uptake is below the minimum needed to run the course. Your deposit secures your place so please book early to avoid disappointment.
We are proud to be COVID-secure. Find out what we're doing to ensure you have a safe and enjoyable experience here >
Select a time below to begin your online booking. You will receive an e-ticket for this event. Please note that individual orders will be restricted to six tickets per booking (on the assumption this rule will apply post-lockdown). No tickets will be available on the door as the box office remains closed due to Covid-19. You are welcome to email us at shortcourseadmin@schumachercollege.org.uk with any queries you have.
Offer: Special rate for Dartington Members
Dartington Members will receive a 10% discount, applied when they log in during the checkout process. For more information about Membership,
click here
(opens in new tab).