2-6pm, Thursday 28 October 2021
Nabil Ahmed and Imani Jacqueline Brown
 Dartington Trust, South Devon
£62.50. Includes tea and coffee in the refreshment break.
about this course
Working at the intersections of technology, political engagement and creative practice, Forensic Architecture (FA) has emerged in recent years as an icon of new possibilities for visualising and prosecuting environmental crimes. Nabil Ahmed and Imani Jacqueline Brown, decolonial artists associated with FA, offer participants an intimate and in-depth insight into the approach, methodologies and practices they have engaged within this field, to offer strategies for naming and evidencing ecocide.
This course is aimed at anyone interested in learning more about the cutting edge insights and methodologies of visual investigation for environmental justice – technologists, activists, creative practitioners and provides a conceptual overview for understanding contemporary debates around the legal definition of ecocide. Participants will have the opportunity to engage with tutors in advance, during and after the course to consider their own related projects and strategies for developing them.  
Participants will come away with an ability to recognise and work with historical frameworks connecting colonial geography and environmental injustice, a framework for developing visualisation strategies for conceptualising and evidencing environmental crimes, and an appreciation of the suite of cutting edge techniques and technologies that can be used to develop work within this emergent field of practice.
This event is part of Black Atlantic, a new decolonial cultural project at the intersections of race, art, ecology and climate justice. Imani and Nabil can also be seen at Sensing the Planet, a unique gathering of leading decolonial thinkers, artists and activists that will launch the project on 29-31 October.
read more: full workshop details
Both structural and environmental violence and their complex entanglements often unfold over large territories and over long periods of time, affecting generations of marginalised peoples. In addition, the materiality of some environmental violence, from industrial agriculture to radiation to toxic drift, are such that they escape easy representation. This toxic chain of violence, at once racial, social and environmental, is a part of what defines impunity in an increasingly warming world.
Ecocide, or crimes against the environment, is a term that has a juridical and activist history. Today the call for making ecocide a new international crime in the era of climate emergency is creating new conditions for amplifying long-standing demands for environmental justice and reparations by impacted communities. This workshop unfolds the spaces of effective, political action that artists and investigative practices can produce in this fight.
As a starting point it draws from Brown and Ahmed's long-standing work in arts and activism and a series of visual investigative projects that span geographies and colonial histories.
In the US state of Louisiana, along the Mississippi River between Baton Rouge and New Orleans, a heavily industrialised 'Petrochemical Corridor' overlays a territory formerly known as 'Plantation Country'. Here, Black descendants of historically enslaved people live alongside some of the nation's most polluting facilities; as these plants poison their air, water, and soil, they crush the remains of their descendants. Historically, sugarcane was notorious as the most dangerous crop to cultivate. To accommodate a negative demographic growth rate among the enslaved population, each plantation established at least one, and sometimes as many as three cemeteries for its enslaved population, the vast majority of which are unmarked and unmapped.
As industry expands across the landscape, these cemeteries are erased and living communities are dispossessed of their homes and deprived of their health. Together with fenceline community activist group RISE St. James, Forensic Architecture (FA) has mapped the continuum of industrial violence from slavery to petrochemical production, and has developed a method to help locate missing cemeteries in support of longstanding local efforts to protect ancestral sites and demand a moratorium on the further expansion of the Petrochemical Corridor.
France conducted 193 nuclear weapons tests between 1966 and 1996 in French Polynesia/Te Ao Mā'ohi, a territory in the Pacific frontlines of climate change which France claims to this day as part of its colonial, geopolitical and extractive ambitions. Between 1966 and 1974, 46 of these nuclear weapons tests were atmospheric. INTERPRT, the research and design studio led by Ahmed, in collaboration with investigative newsroom DISCLOSE, the Science & Global Security program at Princeton University (USA), and in cooperation with civil society organisations in French Polynesia, investigated the consequences of atmospheric testing in French Polynesia for two years. With the help of thousands of declassified military documents, hundreds of hours of calculations, dozens of unpublished testimonies, 3D modelling, data visualization, and interactive maps, this groundbreaking investigation demonstrates for the first time the extent of the radioactive fallout that struck the inhabitants of this vast territory. It also unveiled how the French state concealed the true impact of nuclear testing on the health of Polynesians for more than fifty years where the investigation has opened up new pathways for reparation and justice.
Brown and Ahmed will discuss the conceptual and practical frameworks of these visual investigations, including: weaving interdisciplinary collaborative networks, identifying available technological approaches to research, and centering community engagement in technological and creative practice.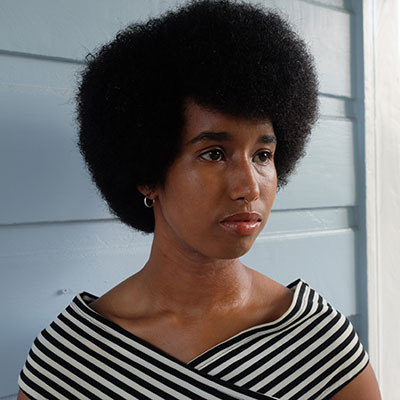 Imani Jacqueline Brown
Imani Jacqueline Brown is an artist, activist, and researcher from New Orleans, USA. Her work investigates extractive environmental and economic systems (from colonial genocide and slavery to contemporary fossil fuel production), as well as police and corporate impunity, to expose the layers of violence and resistance that comprise the foundations of US society. She received her MA from the Centre for Research Architecture at Goldsmiths, University of London in 2019.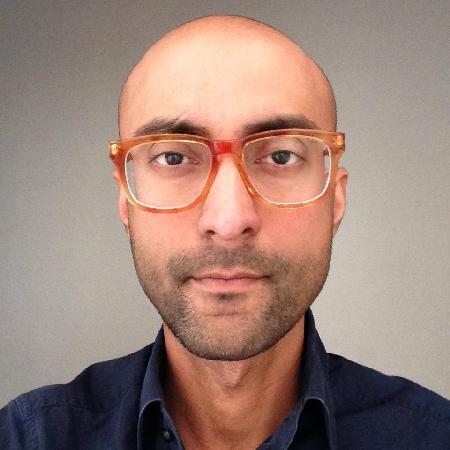 Nabil Ahmed
Nabil Ahmed has been researching environmental conflicts as spatial practice for over a decade. He is professor of visual intervention at the Trondheim Academy of Fine Arts, faculty of architecture and design at the Norwegian University of Science and Technology (NTNU). He is the founder and co-principal of INTERPRT, a research and design studio that pursues environmental justice through visual investigations. He holds a PhD from the Centre for Research Architecture at Goldsmiths University of London where he has a long-term research affiliation with Forensic Architecture. He sits on the international advisory board of the Stop Ecocide Foundation.
---
---
Offer: Special rate for Dartington Members
Dartington Members will receive a 10% discount, applied when they log in during the checkout process. For more information about Membership,
click here
(opens in new tab).
Related Events
View All Festivals