Thursday 27 July 2023, 7.30pm
Great Hall, Dartington Trust, South Devon
About this event
Vocal ensemble I Fagiolini sing late Renaissance madrigals by two of the greatest composers of the genre: Monteverdi (Italy) and Wilbye (England). These highly expressive gems are interwoven with Britten's madrigal-inspired setting of Eight Mediaeval Lyrics "Sacred & Profane", Leighton's fervent sacred motet "God's Grandeur", and a new work commissioned by I Fagiolini from composer Joanna Marsh, which takes a line from Leighton as its starting-point.
Madrigals by Claudio Monteverdi and John Wilbye
Benjamin Britten
Eight Medieval Lyrics, Sacred & Profane
Kenneth Leighton
God's Grandeur
Joanna Marsh
The world is charged
Leo Ferré
Chanson d'automne
Dartington Music School School & Festival 2023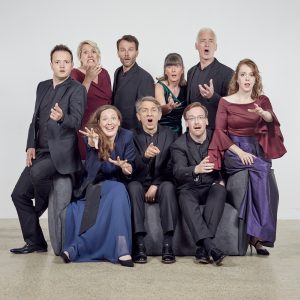 I Fagiolini
I Fagiolini is internationally renowned for its genuinely innovative productions: "The group are musical shapeshifters, following Hollingworth's giddy, eclectic imagination wherever it leads" (The Spectator).  Signature projects have included The Full Monteverdi by John La Bouchardière; Tallis in Wonderland, a new way of hearing polyphony with live and recorded voices; Simunye, the South African collaboration; How Like An Angel (HLAA), with Australian contemporary circus company C!RCA for the 2012 Cultural Olympiad and performed at the Perth International Arts Festival, New York and in cathedrals across Europe; and Betrayal: a polyphonic crime drama (with John La Bouchardière), an immersive theatre piece sung to the music of Gesualdo with dancers and singers set in 'crime scenes'.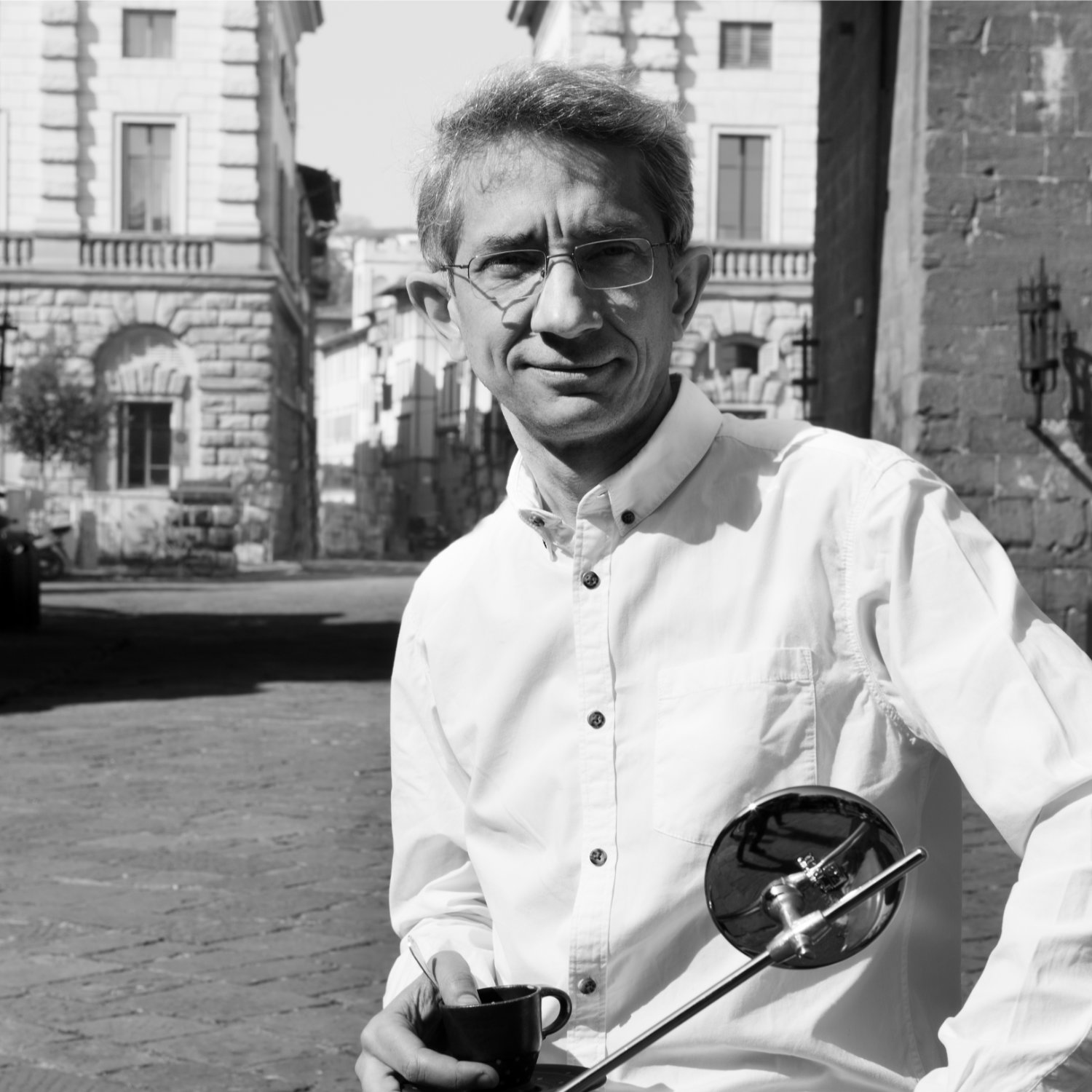 Robert Hollingworth
Robert Hollingworth founded I Fagiolini in 1986 and has spent much of his life thinking around how to present music of a different time and context to contemporary audiences. He has presented all the group's signature projects but also directed the English Concert, Academy of Ancient Music, BBC Concert Orchestra and some of the world's finest chamber choirs including Accentus, NDR Chor, BBC Singers, RIAS Kammerchor, Capella Cracoviensis, VOCES8 and the Danish National Vocal Ensemble. He succeeds Mark Deller as Artistic Director for the Stour Music festival from 2020, and is Reader in Music at the University of York where he directs 'The 24' and runs an MA in Solo-Voice Ensemble Singing. He likes Monteverdi and Monty Python.
Summer Festival Booking information
We're delighted to welcome you back for another glorious summer of live music. In line with current guidance, audiences are no longer required to wear masks, however you may elect to wear a mask in more crowded indoor environments and you may see some of our staff doing the same.
You can book online any time by clicking the link below. Alternatively, if you have any queries about this event or want to book over the phone, get in touch with the Box Office on 01803 847070 (lines are open 1-7pm) or boxoffice@dartington.org.