In Unity: An Approach to Making...Japanese Teabowls
The iconic Japanese teabowl is a unique and beautiful object
BOOK NOW
GIFT THIS COURSE
9.30am-4.30pm Sunday 12th June
Pottery Studio, Dartington Trust, South Devon
about this course
On this one day ceramic course we will be using hand building techniques to make two beautiful tea bowls.
We will be exploring surface decoration and use texture, slips and underglaze to create original and functional pieces. The cost of the course includes all materials as well as the cost of slip decoration firing and glazing two of your pots. Pots can be collected or posted to you after you've finished the course. Japanese lunch and refreshments are included.
The tea ceremony became highly developed in the 16th century and at its centre was the iconic tea bowl. Many forms have developed in different pottery-making areas, according to the tastes of different potters and tea masters.
The essence of the tea bowl lies with an intimate form which can be cradled in both hands whilst drinking the thick green tea, an object of contemplation which brings one closer to nature and a state of contemplation.
This course invites you to look at the basic form and it's use, then interpret it creatively, drawing on imagery from the natural world and your own imagination.
What is a Japanese tea bowl?
In the 7th century Buddhist priests brought tea plants from China to Japan. Tea was cultivated in temple gardens and drunk by priests because it was regarded as medicinal and as an aid to keep awake during long hours of meditation.
Tea drinking became very popular in the Azuchi-Momoyama period (1568-1600) with the nobility, samurai and the ruling class. Shogun Hideyoshi Toyotomi was a warrior who also practiced tea and had two very influential tea masters, Sen no Rikyu and Furuta Oribe. These tea masters created new forms of tea, tea utensils and food, but especially tea bowls which were commissioned from potters.
The tea ceremony has continued in popularity to the present day. In busy, stressful modern life the tea room is a place of peace and contemplation. The tea master or mistress serves carefully prepared tea to guests whilst engaging in conversations about life. The focus is on the tea bowl which is at the centre of the ceremony and may be very old or a work of art by a famous potter and the tea master will have much knowledge about the implements used.
Many Japanese potters make tea bowls in various styles, it is considered one of the most challenging things to make. But tea masters have also used everyday items such as Korean rice bowls for serving tea, so there is much flexibility.
Partnership:
Azuki Foundation, Akiko Yanagisawa (Mu:Arts).
Supporter: Great Britain Sasakawa Foundation

Please note: Jill will be in conversation with Yasuhiro Yamaguchi – tea ceremony practioner – on Saturday 11th June. More information and booking here

Information for Participants
Handling session
There will be a demonstration in handling tea bowls and implements used for making tea: bamboo whisk, ladle, tea scoop, red cloth. By handling tea bowls the tutor points out the finer details, for example an asymmetric rim, the weight and balance of the bowl, as well as things like the influence of landscape and nature on the design.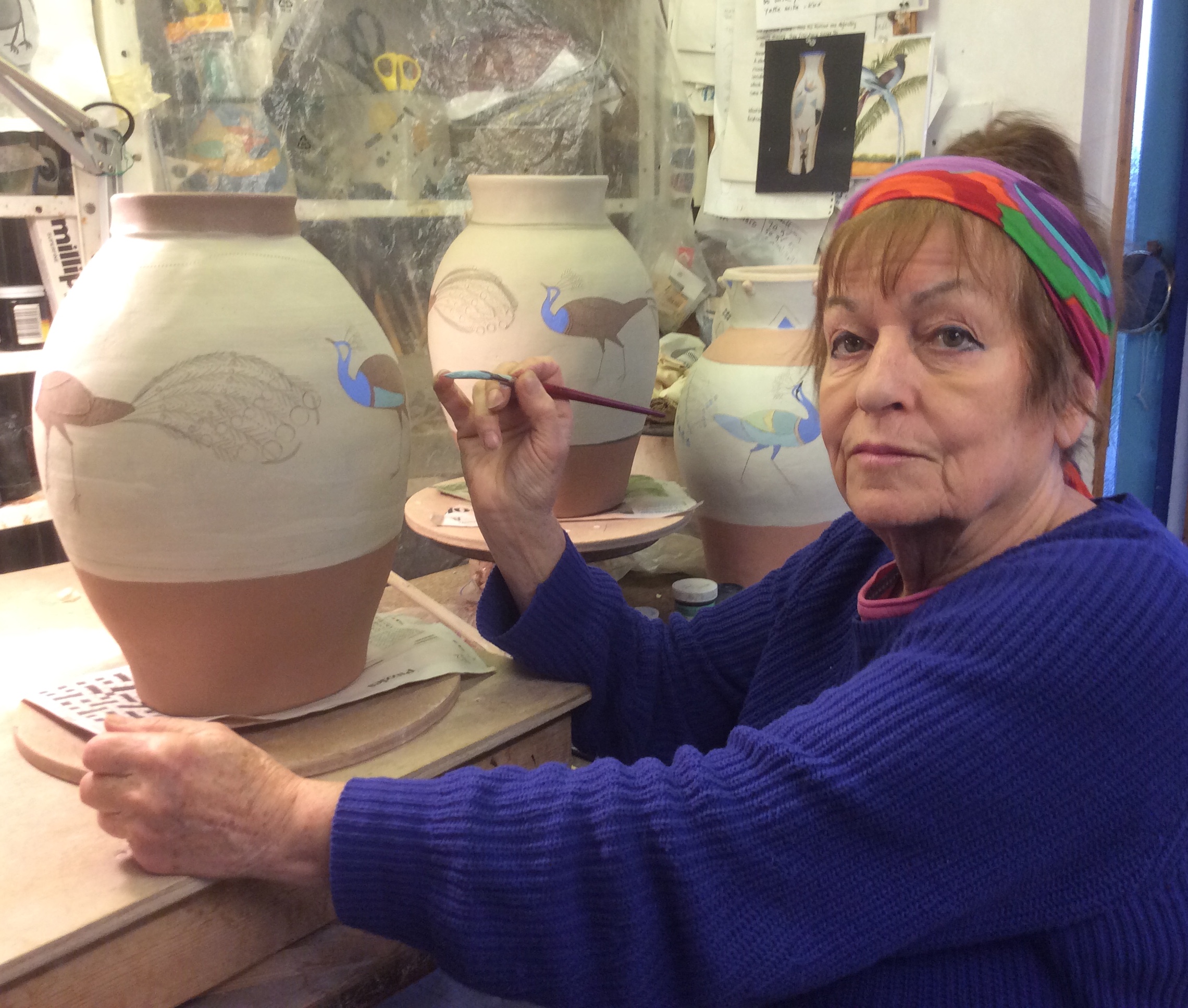 Jill Fanshawe Kato
Jill Fanshawe Kato grew up in Devon, which inspired the lifelong love of the natural world which is apparent in her creative work. She graduated in Fine Art from Chelsea School of Art in London and later studied ceramics in Japan for four years. She has subsequently had 46 exhibitions of her ceramics in Japan and exhibited widely internationally. Read More
FOOD AND DRINK
On this course, lunch will be provided. These communal meals are a vital part of the learning experience and we strongly recommend you attend them.
Tea and coffee will be available throughout the course.
---
---
Offer: Special rate for Dartington Members
Dartington Members will receive a 10% discount, applied when they log in during the checkout process. For more information about Membership,
click here
(opens in new tab).
Related Events
View All Courses